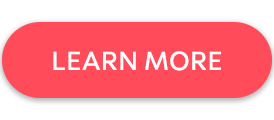 Materials like ABS and Nylon 12 [Versatile Plastic] are considered industry standards. Both are favorites of 3D printing users at all experience levels—due to familiarity and many benefits outweighing any respective drawbacks—depending on project requirements. 3D printing enthusiasts new to additive manufacturing (AM) technology and materials like ABS may be surprised, however, to find out that nylons have been used with other conventional methods since the 1930s. And they still have it, often winning out over relatively new materials like ABS, created in 1990.
ABS is widely used in FDM 3D printing
Greater accessibility and affordability of
fused deposition modeling (FDM) soon resulted in widespread popularity of
filaments like Acrylonitrile
Butadiene Styrene (ABS), named appropriately for the three monomers making up
its composition (and also sometimes acting as an unpredictable and unsteady mix).
ABS is so well-known with users around the globe who have become comfortable,
they might not be inclined to reach out for better alternatives—even when such
choices could make the difference in winning or losing a client with a better
prototype, or improving manufacturing processes with higher-quality parts.
ABS is undeniably
affordable, strong, and durable enough to draw a dedicated fan club. The opaque
thermoplastic is also known for its impact resistance, and heat and chemical
resistance too. Along with Polylactic
Acid (PLA), ABS continues on as a staple for desktop FDM 3D printing users sold
on basic requirements like tensile strength and thermal stability, and undeniable
durability for prototypes and functional parts; however, such loyalty means
dealing with challenges like:
Inconsistency due to the unregulated mixture of properties
Discoloration (yellowing) after continued use
Warping
Shrinking
Lack of adhesion
Inferior layer width
To continue, ABS is still popular in the
industrial settings too. Many engineers still reply on the thermoplastic
material for rapid prototyping as well as end-use parts with good mechanical
properties for applications like medical models, auto parts, housings and
casings, and consumer items requiring durability. Not just restricted to 3D
printing either, ABS is a big favorite for plastic injection due to its light
weight, multiple resistance factors, and of course—affordability. It is
extremely ubiquitous, and because of that many new businesses may be
considering turning to ABS as a general-use material without realizing the greater
benefits of other more industrial choices like Nylon 12 [Versatile Plastic].
Nylon 12 usually wins in comparison to
ABS
Nylon 12 [Versatile Plastic] possesses better
material properties and can produce exponentially tougher parts in terms of
impact resistance. With selective laser sintering (SLS), prototyping and
manufacturing of functional parts is cost-effective; and with multi jet fusion
(MJF), one can expect even higher speed in production. SLS as a technology
overall is advantageous for production of durable parts with complex
geometries.
With Nylon 12 [Versatile Plastic] as the
choice of materials in polyamide powder form, industrial users can look forward
to beautifully precise parts also featuring good flexibility, critical mechanical
properties, and better chemical resistance.  
Nylon 12 is biocompatible &
incredibly useful for medical applications
Like ABS, Nylon 12 [Versatile Plastic] is
biocompatible, and more beneficial for use in creating items like 3D printed
medical models and devices as there is no need for support structures. Surgical
planning tools can be 3D printed, as well as a wide variety of affordable
prosthetics too—leading to much-needed limb replacements and the ability to
change patients' lives enormously with the innovative trend in patient-specific
treatment.
Because the un-sintered powder gathered
around parts in SLS production acts a bolstering system, users are left
enthusiastically unhindered. Stress centered around creating supports and then
removing them in post-production is eliminated, along with the potential for
causing harm to parts in the end. This is one of the most touted benefits of 3D
printing with Nylon 12 [Versatile Plastic], demonstrating the awesome
versatility of the material, as well as its advanced nature. Greater freedom in
design is afforded, along with ability to include interlocking and moving
parts. Multiple colors and premium finishes are available too.
Nylon 12 and ABS share numerous pros
and cons
Both Nylon
12 and ABS have plenty in common, including the potential for blending
with other plastics and composites, and opportunities for recycling and re-use
in additive manufacturing processes. However, this also carries over into more
negative aspects of 3D printing such as fumes—beginning with the strong and
often disturbing odor associated with ABS and thought to be caused by styrene—a
toxic fume that can cause headaches and other side effects if users are not
working in a properly ventilated area.
Many studies have been performed in recent
years regarding toxicity emanating from 3D prints with ABS or Nylon 12 [Versatile
Plastic], and it would seem that they are both equally hazardous. Research has
shown that microscopic particles can be inhaled into the lungs and absorbed
into the skin. Safety concerns must be emphasized for users working on their
own, and without question in industrial and factory settings where protective
gear and comprehensive ventilation systems are necessary.
Industrial 3D printing with Shapeways
3D printing services from Shapeways such as
SLS allow you to reap the rewards of high-performance, quality materials like Nylon
12 [Versatile Plastic] without having to invest all your business capital in
the powerful hardware, software, and materials required for your build. Shapeways
has worked with over a million customers to 3D print over 20 million parts.
Enjoy the benefits of advanced technology and wide range of materials for printing your creations with accuracy, complex detail, and no minimum or limits in terms of mass customization or single part orders. Read about case studies, find out more about our solutions, and get instant quotes.