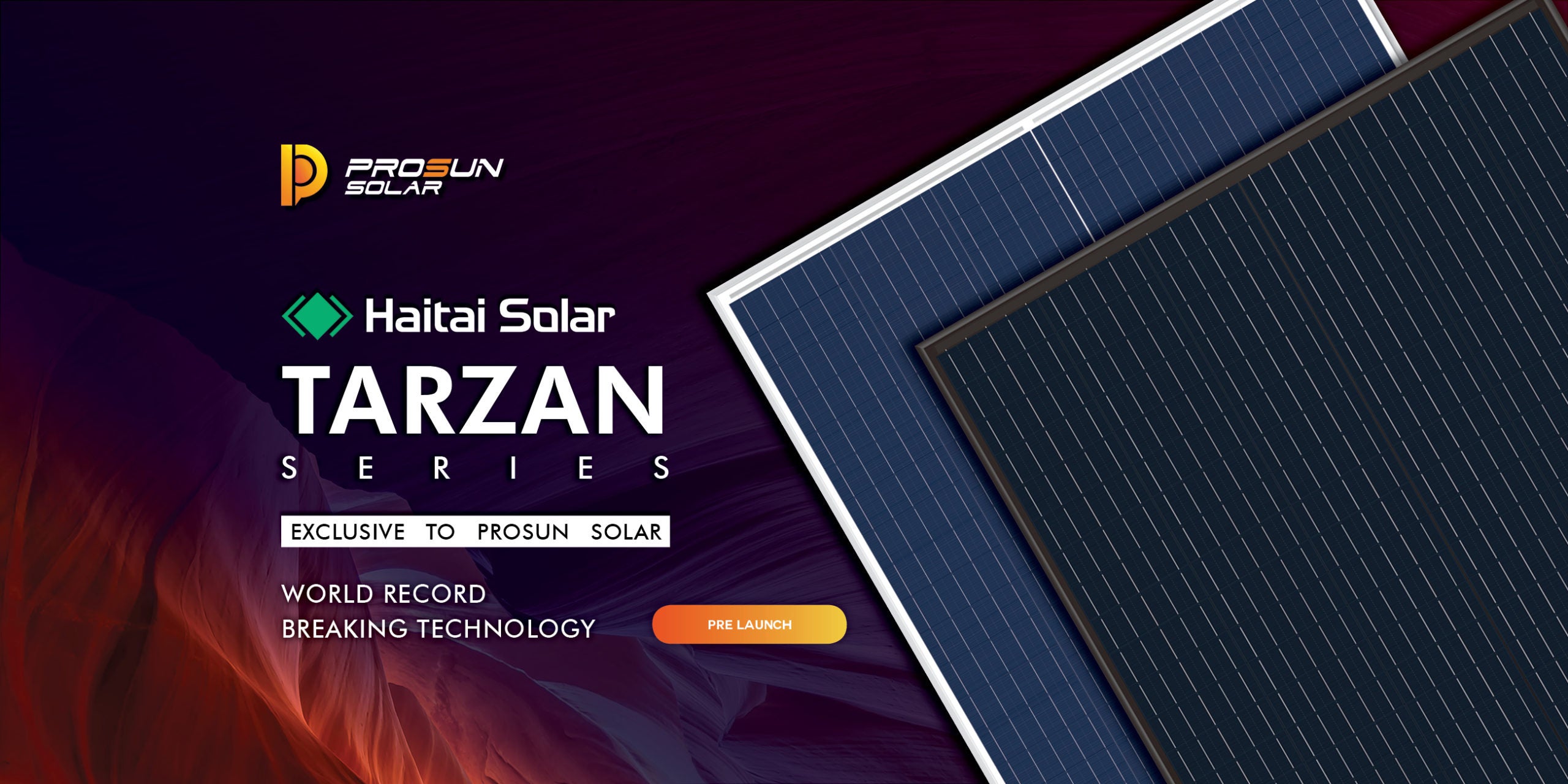 Follow CleanTechnica on Google News.
May 17th, 2020 by Sponsored Content 
---
Prosun Solar is proud to announce that it is teaming up with HaiTai solar to bring a new record-breaking, industry-first solar panel to Australia*.
The highly anticipated next-generation technology solar panel, freshly named "Tarzan Series," will soon be available for businesses and homeowners in Australia.
Tangshan Haitai New Energy Technology Co. Ltd has raised the bar again by introducing the highest-cell-efficiency 345–360W solar panels available today for residential markets. This has been achieved through new patent-pending technology, raising efficiency from the standard 16% to above 20%.
In addition to high power output, the "Tarzan Series" uses the industry's first proprietary ⅓ cut cell and plate coupling technology. This not only increases efficiency of the module but also controls power loss and is paramount in preventing hotspots.
The ⅓ cells are closer to each other than standard cells, creating a stronger plate that is more resistant to micro cracks. This new technology increases the life expectancy of the panels, which leads to an increased product warranty of up to 25 years, well above the industry standard of 5–10 years.
About HaiTai — Tangshan Haitai New Energy Technology Co.Ltd was established in 2006 with Haitai Solar then being established in 2013 as a high-tech enterprise specialising in the production of PV products. Operating in an area of 40,000 square meters, Haitai has 4.5 GW of domestic and 1GW of international capacity. The company's constant adoption of advanced production machinery from German, American, Swiss and Japanese manufacturers has been a defining factor in distinguishing Haitai from other PV manufacturers leading to world class products and industry leading guarantees.
Prosun and Haitai — Prosun has been in close communication for months with Haitai Solar, coordinating the production and the specifics of getting their panels onto Australian shores. With the innovative technology that they have produced, we are excited to introduce the "Tarzan series" to households throughout Australia and help Australians access the increased benefits the panels possess.
*This article is sponsored by National Grid Support Service. Images courtesy the company and used with permission.