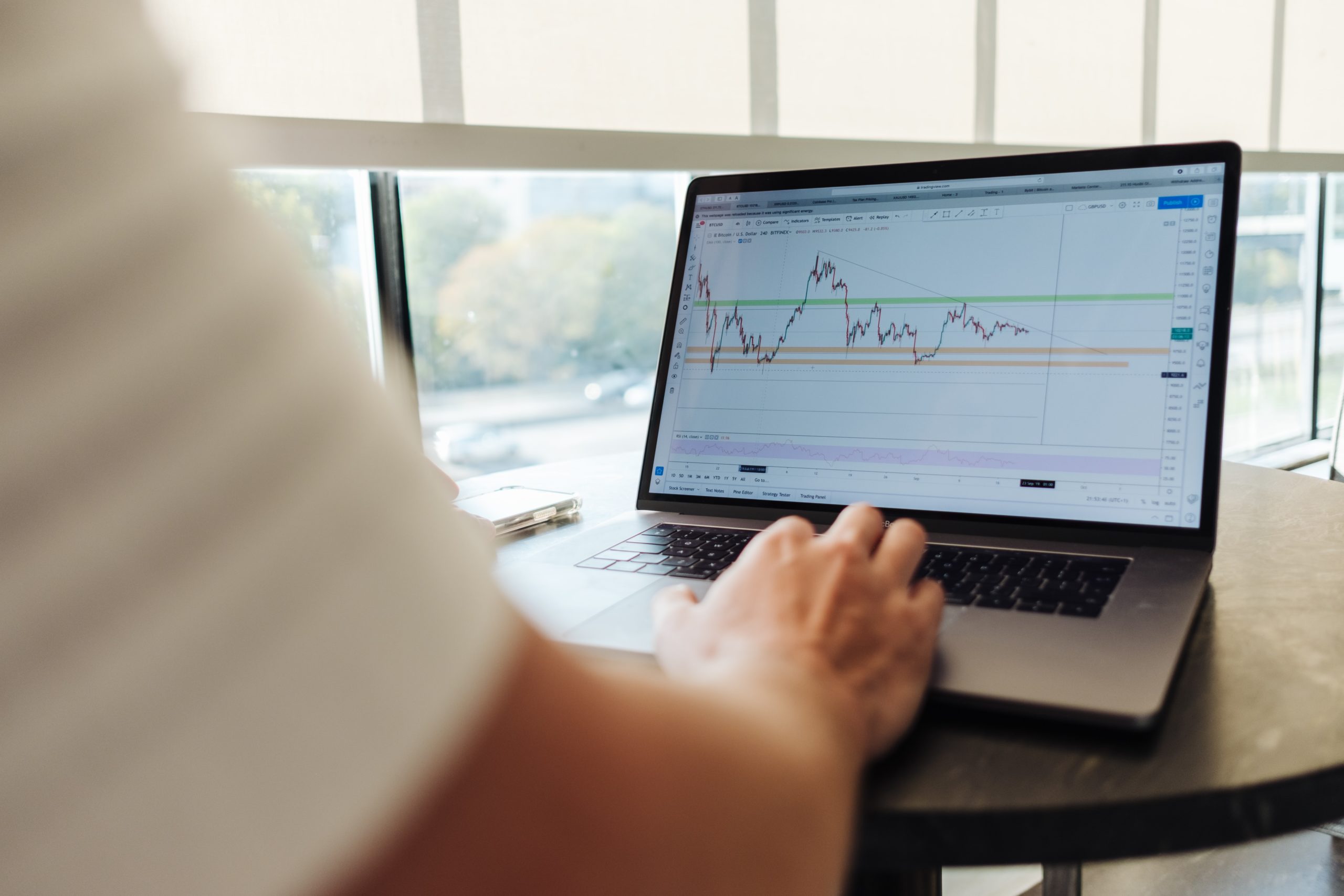 This month, we follow up on our July discussion of electric vehicle companies going public and talk about how three extremely different policy moves at the state, federal, and international levels will all influence the energy transition. We'll also highlight a few new cleantech funds and their connection to Clean Energy Trust.
What's Up with All These Special Purpose Acquisition Company Transactions, and What Does It Mean for Electric Vehicles?
In July, we talked about how numerous electric vehicle companies were going public this year — frequently via special purpose acquisition companies (SPACs). The startling number of companies going public, despite a thin track record for most, led me to argue that heartbreak was inevitable for some investors.
It appears the heartbreak is here ahead of schedule. Just a few months after going public, shares of Nikola are now well under its debut price after a short seller published allegations that Nikola had misled the public and made false statements. This led to the departure of the company's CEO, Trevor Milton.
This turbulence may even lead GM to back out of a deal that had been announced with Nikola, although the terms of that deal are EXTREMELY favorable for GM (GM acquired a stake in the company and a commitment to use its products and services without making a cash investment).
So, does that mean all of the electric vehicle companies going public this year are frauds? No, of course not. While SPACs do enable private companies to go public with less scrutiny than an initial public offering, it's not like it is in the interest of the entity sponsoring the acquisition company to invest in a bad company. That said, historically SPACs do not attract the highest quality deal flow, although as they become more popular, it remains to be seen if this trend holds.
For these still-developing companies, they are taking advantage of the liquidity that exists in the space when they have the chance to — raising money that will be important to invest in their capital-intensive businesses. And it's definitely a seller's market right now, with a lot of SPAC vehicles out there looking for deals, and a lot of attention being paid to the space from retail investors, thanks to Tesla.
There's been a lot of coverage of this, including this overview from the New York Times and a more pessimistic one from Bloomberg. Shayle Kann and Stephen Lacy dug into this proliferation of SPACs in the vehicle space and beyond in detail on this episode of The Interchange — it's a good place to start if you're interested in learning more.
As Shayle pointed out in that podcast, the majority of these companies are just early, without meaningful revenues. Some may turn out to be great businesses, but they are projecting incredible growth. And, with the exception of the dot com boom, it is rare for a company to go public on a reputable exchange without significant revenues.
To get out of the weeds a little bit, this is not really a discussion about whether electric vehicles are the future, or if there's a huge market opportunity there — there definitely is.
The reason a lot of folks are skeptical just has to do with how early and unproven the companies are, combined with a rush of new SPAC activity, with varying levels of sophistication. And, while Tesla has been extremely successful as an equity investment to date, the company has also demonstrated how hard it is to build complex machinery at scale.
The success or failure of specific SPACs should not be used as a scorecard for what the future of electric vehicles looks like — after all, SPACs are just a mechanism. There is obviously a lot of hype around these investments, and we should assume that some of them will be huge disasters.
It's a good thing that there are multiple funding pathways for cleantech companies, although it's also reasonable to be concerned about high profile failures that could impact investor perception for the space. After all, investors lost so much money in the 'cleantech 1.0' period that it forced cleantech into witness protection, later emerging with the alias "Climate tech" (more on that below).
Three Major Policy Announcements and How They Will Play Into Decarbonization
Over the last month, there were three major policy announcements that stood out to me — one international, one federal, and one state-level.
China announced a target to be carbon neutral by 2060.
The Federal Energy Regulatory Commission (FERC) issued a ruling, which will enable distributed energy resources to participate in wholesale markets.
And, California announced it would ban gasoline-powered passenger vehicles by 2035.
All of these moves will reduce emissions, but each will operate differently. Let's look at each of these moves and the impact they are likely to have.
First, China. The country currently represents 28% of global emissions, and unlike developed countries, their emissions profile continues to climb substantially. This announcement has the potential to be a very big deal — while it is not in line with the commitments European countries have made on climate (carbon neutral by 2050), China has been reticent to make firm commitments in the past, and is also starting from a very different place in terms of economic development. If they achieve this goal, I think it will end up being the largest emissions reduction commitment ever.
While China has set a goal, California has announced a more specific technology ban: specifically, new internal combustion passenger vehicles by 2035. California sets an example that other states tend to follow, and helps drive policy at the national level by proving it out. That's important because transportation is the largest source of emissions for the United States. The move is also a practical one: because passenger vehicles last a long time, we'll need to stop making and selling new ones well before we need to fully eliminate emissions from that transportation sector (by 2050 at the latest).
I will also suggest that the internal combustion vehicle ban of 2035 will be about as resonant as the incandescent lightbulb ban of 2020 — important to the market, but uneventful as a deadline. Just as with incandescent bulbs, people are going to be buying and driving electric vehicles because they will be cheaper and better than their internal combustion counterparts.
Electric vehicles are likely to be cheaper by the mid-2020s (and some models are already at cost parity today). Once that transition is complete, it's fair to assume most internal combustion sales in the early 2030s will be out of sentimentality or very specific niche cases. As such, I predict we'll see many states, and eventually the federal government, committing to similar timelines.
Finally, at the federal level, FERC ordered grid operators to enable distributed energy resources like rooftop solar and battery storage to participate in wholesale markets. This is admittedly a little inside baseball and probably has the smallest directly measurable impact, but should help continue to reduce the cost of distributed energy resources and enable the grid to function more efficiently — it's just one of many changes the grid is undergoing to be more distributed, which will have the added benefit of making it more resilient.
Recently Announced Cleantech Funds and the Clean Energy Trust Connection
Amazon announced the first investments from its $2 Billion Climate Pledge Fund. The deals, which span across electric vehicles, more efficient motors, battery recycling, low-carbon cement, and carbon credit tracking, show the fund is willing to invest in more capital-intensive technology companies while also keeping alignment with the company as a whole (for example, in addition to investing in electric vehicle company Rivian, Amazon will also be purchasing as many as 100,000 trucks from the company). Link
And last month, we discussed how Jason Jacobs of My Climate Journey was leveraging a new rolling fund structure for his new fund; he's now taking the wraps off of that project and announced his early-stage climate tech fund, MCJ Collective. Link
Speaking of Amazon's Climate Pledge Fund and Jason Jacobs, Clean Energy Trust is excited to be featuring an interview between Jacobs and Rodrigo Prudencio from Amazon's Climate Pledge Fund at our upcoming Co_Invest Cleantech event on October 22. You can learn more and register for this free virtual event at this link.
Buoyant Ventures also recently shared news about their first investment. Buoyant was started by Clean Energy Trust's founding CEO, Amy Francetic. Link
And while we're on the subject of cleantech funds, I should note there's definitely an upswell of both activity and attention as of late — PWC just published a report on the sector, the State of ClimateTech 2020. The analysis found that the climate tech space saw growth in investment (in both capital and number of deals) that was five times the overall global venture capital space.
And for those wondering what the difference between cleantech and climate tech is, it's pretty straightforward: there isn't one.
Climate tech has a more positive image (a lot of people lost money on cleantech investments last decade), but both of them are labels that signify a strategy rather than a specific sector — cleantech and climate tech solutions span industries, from energy and buildings materials to mobility and the circular economy.
Did you think we forgot about Micro Mobility?
Tier, a large European scooter company, has announced a plan to have commercial hosts for battery charging kiosks for its scooters. Currently, contractors that pick up and charge scooters overnight are a major expense, so scooter companies are eager to develop solutions that reduce or eliminate it. Link
Zoomo (formerly Bolt Bikes) is expanding its subscription model to rent e-bikes to individuals making food and other deliveries in cities. While there are a lot of e-bike brands, I'm interested in how subscription models can speed the adoption of electric mobility solutions (by lowering the barriers to trying out this new technology), whether that's e-bike, scooters, electric vehicles, or anything in between. Link
Hat tip to the Micromobility Newsletter on both these micro mobility news items.