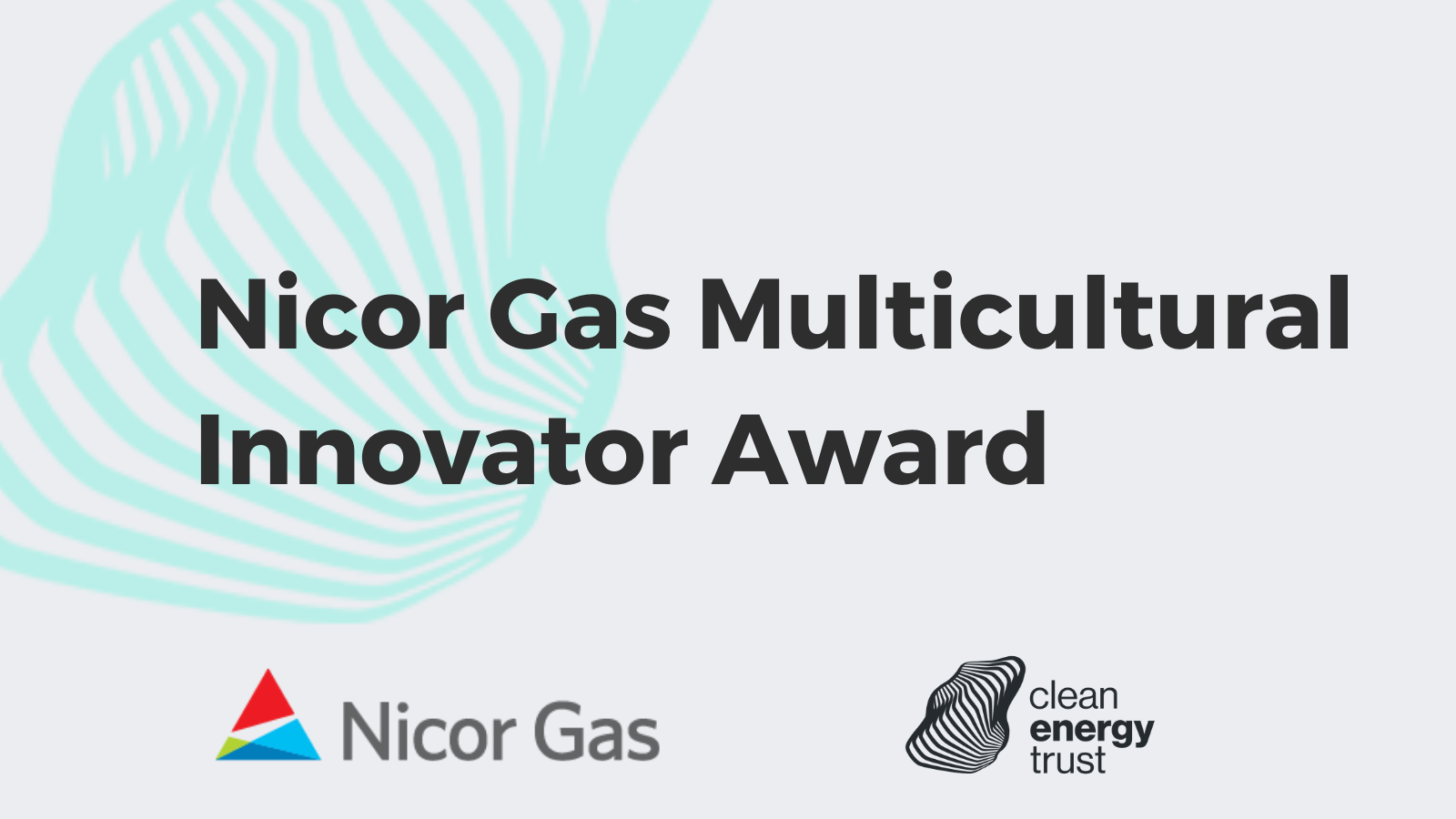 NAPERVILLE, Ill. – Jan. 27, 2021 – Together with Clean Energy Trust, Nicor Gas is proud to support the launch of the Nicor Gas Multicultural Innovator Award – a $25,000 equity and inclusion grant to support the development of a clean energy technology startup with a minority founder or CEO. Applications will be accepted through March 1.
"Diversity, innovation and ingenuity can help accelerate the transition to a clean energy economy," said John O. Hudson III, president and CEO of Nicor Gas. "The Nicor Gas Multicultural Innovator Award is part of our ongoing commitment to grow economic opportunity in underserved communities and communities of color."
In addition to the grant, recipients of the inaugural award – part of Clean Energy Trust's Diversity Equity and Inclusion initiative – will receive 12 months of business mentorship and heightened exposure to investors and customers. Entrepreneurs and businesses making a positive environmental impact throughout the state will be considered.
"There is abundant opportunity in the clean-tech ecosystem, and we must empower and support minority startups with the tools to grow and prosper. Simply put, diversity in all forms – thought, background, experience – is what makes businesses successful," Hudson said. "The success of the startups we're seeking ultimately leads to thriving communities and an accessible, equitable economy."
Small Illinois businesses, or those with a substantial presence in the state, with a focus on renewable energy, energy efficiency, smart buildings and cities, energy storage, water, ag-tech, digital solutions for operational efficiencies, reduced maintenance costs, customer engagement and/or worker training and management may be eligible to apply for the award. Other company criteria include:
Founder or CEO who identifies as Black, Indigenous and/or person of color
2-12 full-time employees
No more than $3 million in funding raised; must be able to demonstrate at least three to six months of funding runway
Can be product or service-based; does not need to be market-ready, but is preferred
"We're excited to partner with Nicor Gas to build upon the critical work we do in support of climate entrepreneurs," said Erik Birkerts, CEO of Clean Energy Trust. "This award will provide underrepresented entrepreneurs throughout Illinois with a crucial opportunity to expand their impact with our mentorship and assistance."
To learn more about the Nicor Gas Multicultural Innovator Award and apply, visit the Clean Energy Trust.
###
About Nicor Gas
Nicor Gas is one of four natural gas distribution companies of Southern Company Gas, a wholly owned subsidiary of Southern Company (NYSE: SO). Nicor Gas serves more than 2.2 million customers in a service territory that encompasses most of the northern third of Illinois, excluding the city of Chicago. For more information, visit nicorgas.com.
About Southern Company Gas
Southern Company Gas is a wholly owned subsidiary of Atlanta-based Southern Company (NYSE:SO), America's premier energy company. Southern Company Gas serves approximately 4.2 million natural gas utility customers through its regulated distribution companies in four states with approximately 700,000 retail customers through its companies that market natural gas. Other nonutility businesses include investments in interstate pipelines, asset management for natural gas wholesale customers and ownership and operation of natural gas storage facilities. For more information, visit southerncompanygas.com.
About Clean Energy Trust
Clean Energy Trust provides catalytic capital and support to early-stage startups in the Mid-Continent region of the United States working on solutions for clean energy, decarbonization and environmental sustainability. Based in Chicago, Clean Energy Trust invests in and provides hands-on support to help entrepreneurs scale and succeed. To date, Clean Energy Trust has helped its 35 portfolio companies raise $26 of additional investment for every $1 Clean Energy Trust has invested. Clean Energy Trust is proud that 60% of its portfolio companies have female or minority founders. Learn more at www.CleanEnergyTrust.org.
Media Contact:
Jennifer Golz
331.222.8716
[email protected]