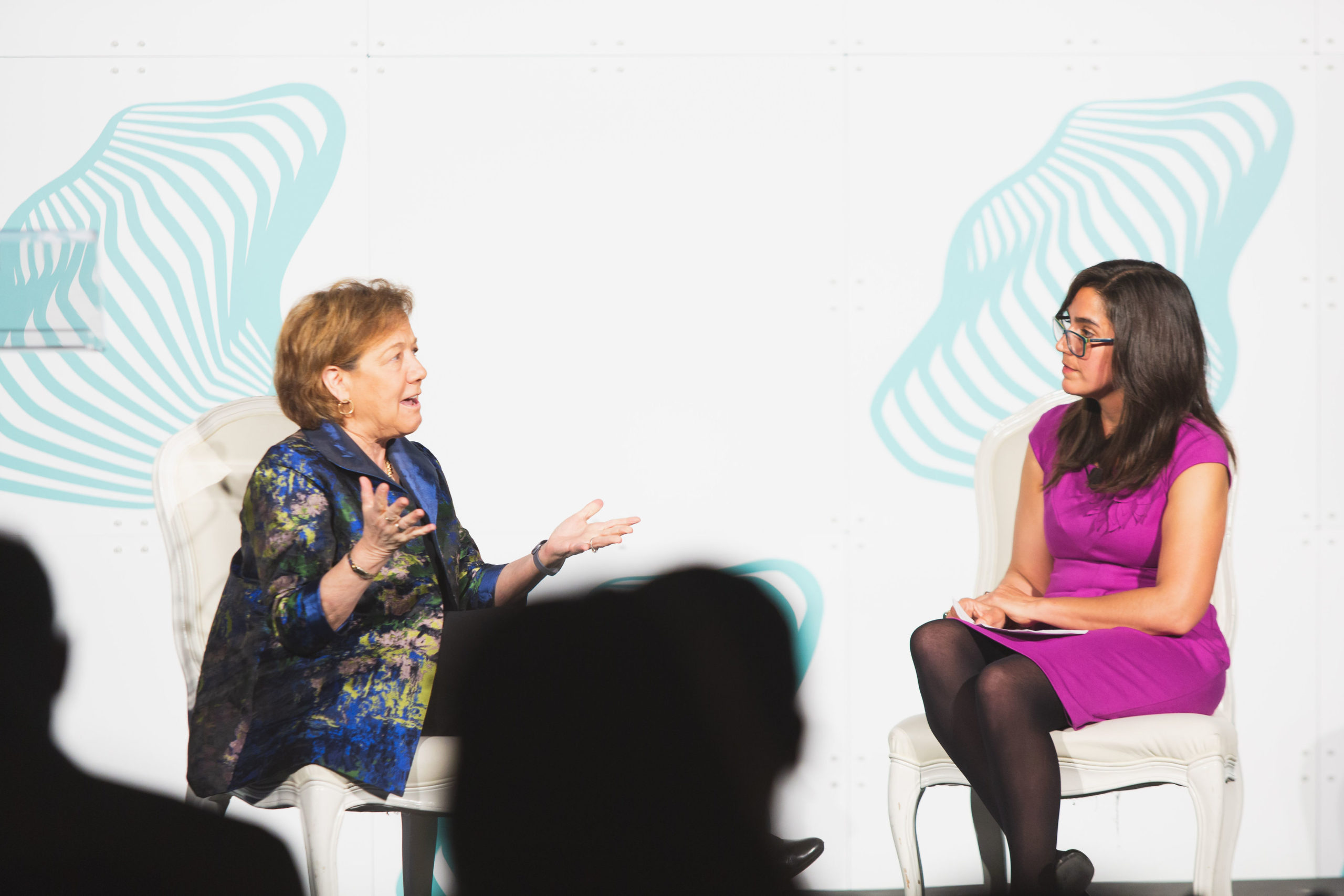 A few years back, we brought you 37 reasons not to have an all male panel. It featured an inspiring list of female industry leaders, all of whom could serve as phenomenal additions to a variety of event panels and speaking engagements.
The list continues to be one of our most-read blog posts of all time, which leads us to believe that you found it just as inspiring as we did. With that in mind, we thought you might like to have 37 MORE reasons to diversify your panels.
Check out this list below, which is just a small sampling of the many, many incredible women who support the fight against climate change through science, innovation, commercialization, partnerships, and advocacy. We are proud to recognize their impact, and hope their voices become even more elevated throughout the industry and beyond.
Impactful Entrepreneurs
Freya Burton — LanzaTech
Haley Marie Keith — MITO Materials
Katie Kollhoff — NUMiX Materials
April Mendez — Greenprint Partners
Nana Britwum and Jannice Newson — Lillian Augusta Hair
Ellie Price — Iris Light Technologies
Joanne Rodriguez — Mycocycle
Sarah Schlafly — Mighty Cricket
Industry Investors
Jessica Droste Yagan — Impact Engine
Amy Francetic — Buoyant Ventures
Karen Kerr — Exposition Ventures
Emily Kirsch — Powerhouse Ventures
Cheryl Martin — Harwich Partners
Katie McClain — Energize Ventures
Johanna Wolfson — Prime Impact Fund
Ecosystem Accelerators and Champions
Jo Brickman — Vertue Lab
Brandi Bridges — P33
Ashley Grosh — Gates Ventures
Alaina Harkness — Current
Beth Hartman — RMI
Dawn Lippert — Elemental Excelerator
Emily Reichert — Greentown Labs
Pat Sapinsley — Urban Future Lab / NYC ACRE
Corporate Innovators
Amy M. Adams — Cummins
Laura Beane — ENGIE North America
Colleen Calhoun — XL Fleet
Erin Grossi — Accenture
Audrey Lee — Microsoft
Maggie Pakula — Invenergy
Kathleen Swan — Locke Lord
Scientists and Researchers
Sue Babinec, Megan Clifford, and Ushma Kriplani — Argonne National Laboratory
Leah Stokes — UC Santa Barbara
Industry Advocates
Teri Brezner — 350.org
Anne Evans — Elevate
Mindy Lubber — Ceres
Esther Morales — CELI
Stacey Paradis — MEEA
*Bonus* Women of Clean Energy Trust
Dylan O'Reilly
Estelle Seals
Susie Spigelman
Amy Yanow Fairbanks