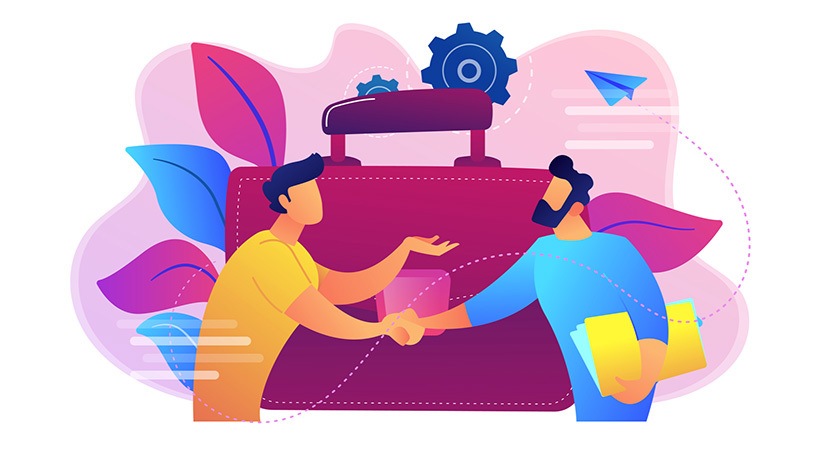 Steps To A Smooth Collaboration With Your VILT Content Provider
You've made it this far, with minimal bumps in the road. But now you've reached the point that organizations often dread…contract negotiations. You want to keep things civil and build a long-term partnership with your provider of choice without getting the rug pulled out from under you after you sign on the dotted line. The goal is to hire a VILT vendor for the right price without compromising on the essentials. Which items should you include in the final agreement? Are there any pitfalls to avoid? Here are 8 insider secrets to ensure smooth contract negotiations with your virtual classroom outsourcing partner so that everyone benefits from the experience.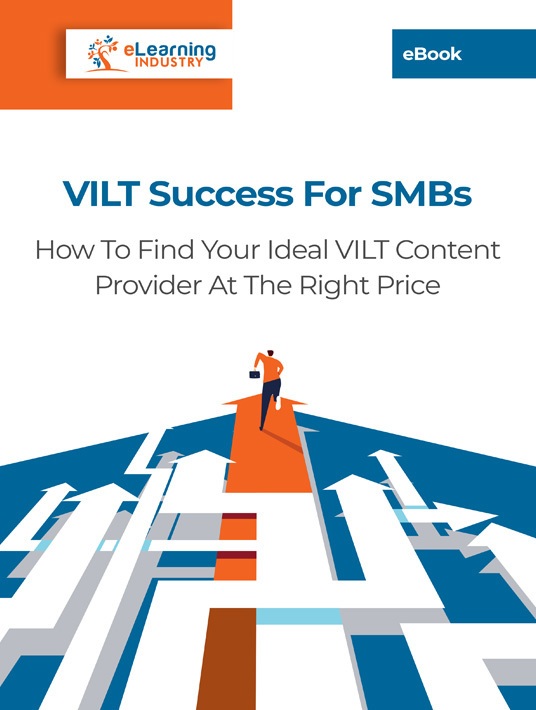 eBook Release
VILT Success For SMBs: How To Find Your Ideal VILT Content Provider At The Right Price
Get all the inside information you need to launch a VILT strategy on a tight budget.
1. Request An Itemized Cost Breakdown
Every aspect of the contract should be straightforward. But pricing, in particular, must be itemized to avoid unexpected fees and wasted resources. The VILT vendor should clarify the cost of each deliverable, payment milestones, and additional expenses you may incur. For example, there may be an extra fee for content curation that will not exceed a specific amount. Another cost to consider is vendor support. Is that included in the package or do you need to pay more for email/chat tech support post-launch?
2. Outline Communication Guidelines
How will you communicate with the VILT vendor? Who's the point of contact? How often will the vendor host feedback sessions with your team? What is the protocol for unexpected delays? When does the vendor expect to receive reusable online training materials from your L&D department? VILT outsourcing is a collaboration and everyone must be aware of the communication guidelines to ensure smooth sailing.
3. Include A Delivery Schedule And Project Phases
If the virtual classroom outsourcing project involves a single deliverable, setting the timeline is relatively simple. You decide on the start date, deadline, and milestones in between. However, more complex projects require a detailed delivery schedule and phases. For example, the first round is one-month long and involves two revision checkpoints. This phase must be wrapped up by this date unless the VILT vendor requests an extension in advance.
4. Delegate Roles And Responsibilities
This deals with the « who » and « what » of VILT outsourcing. What aspects of the project will the VILT vendor handle and who is responsible for these deliverables? If you are managing any aspect of the development process or hosting duties, this must also be specified in the contract. Neither party must name names in the final contract. For instance, you should state which admins or content creators are involved in phase one. However, there should be a clear delegation of roles so that everyone knows how they fit into the picture. This also avoids redundancies and missed steps. For example, your L&D manager thought the outsourcing partner was handling SME acquisition while the vendor thought it was your responsibility.
5. Host A Web Conferencing Meeting With The Vendor To Clarify Concerns
The last thing you want is to enter into a contract with the vendor apprehensively. To have second thoughts about the terms of your collaboration even before the project kicks off. So, host a web conferencing meeting with their rep to address your concerns and questions. Create a checklist beforehand to keep track of your top priorities and jot down notes based on the VILT vendor's response. This makes it easier to share with your team after the fact so that they're more involved in the process. A few key staffers should also be there to voice their opinions and ideas during the meet-up.
6. Highlight Tasks And Related Resources
The recurring theme with computer-based training outsourcing contracts is itemization. This even extends to tasks and related resources. Vendors should provide you with a list of tasks for every phase, omitting the most basic processes for the sake of brevity. For instance, you don't necessarily need to know how their SMEs gather information or the instructor preps for the big event. They must also include tie-in online training resources, especially those that your organization must supply, such as multimedia and recorded videos the vendor plans to repurpose.
7. Focus On Forming A Partnership Instead Of A One-Time Collaboration
The ultimate scenario would be to hire a computer-based training company you can count on for future projects. However, that all depends on how you handle the contract for this outsourcing project. It's a business transaction and you need to get maximum ROI. But you must also consider the long game. Personalities and emotions are bound to enter the mix and you need to build a personal rapport with VILT vendors to achieve the best outcomes.
8. Draw Up A New Contract For Each Project
There may be times when you can use the same contract for a series of projects, provided that everything is outlined in the agreement and all deliverables are included in the price. However, you may want to consider a new contract for every project for the sake of clarity and cost. Fees may have gone down since the last virtual classroom outsourcing. Or they've decided to reduce the price because you're contracting with them for multiple services. This also gives you the chance to modify online training objectives, goals, and outcomes to align with your current business needs.
Issues may arise during the contract negotiation process, ranging from cost confusion to conflicting work practices. This is why it's essential to set up a meeting with the VILT provider and address your hesitations head-on, in addition to internal meetings to get feedback from your team before you finalize the agreement. Lastly, consider seeking legal counseling to ensure that everything is accounted for and prevent future conflicts. It never hurts to get a second professional opinion when it comes to contractual obligations.
You can discover even more tips on how to choose the right VILT content provider for your business in our eBook VILT Success For SMBs: How To Find Your Ideal VILT Content Provider At The Right Price. Benefit from top VILT vendors' experience and know-how and reach your online training objectives even if you are on a tight budget.