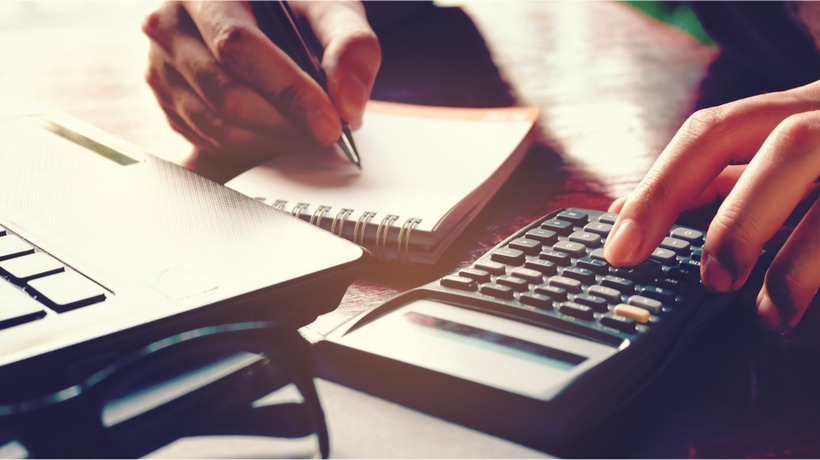 Set A Realistic Time Tracking Tool Budget
The best time tracking tool is one that delivers all the must-have features without making you dig deep into company pockets. But first, you need to draft a realistic budget to set your limits and avoid overspending, not to mention, make a successful business case. You need to know how much it costs and the risks involved to secure funding. So, which fees should you add to your expense sheet? What can you expect to pay up front? Which pricing model is best for your business? Read on for 7 insider secrets to develop a spot-on budget for your next time tracking app.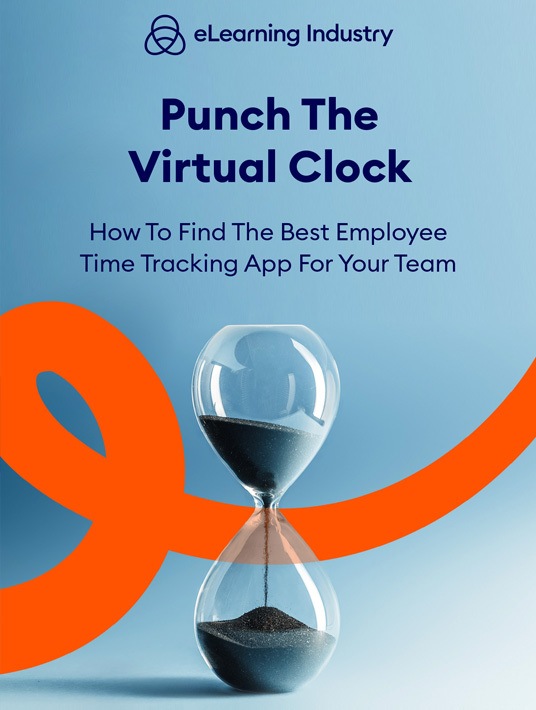 eBook Release
Punch The Virtual Clock: How To Find The Best Employee Time Tracking App For Your Team
Discover all about time tracking software.
7 Tips To Create A Realistic Time Tracker Software Budget
1. Calculate Current Time Tracking Expenses
What do you currently spend on employee hours tracking and payroll processing? Don't just calculate the cost of tools but also the time it takes to complete all associated tasks. For instance, your HR and accounting team spend roughly 10 hours per week inputting data, fulfilling invoices, etc. Can the new software help them streamline the process and cut that time in half? Can you ditch your old tracking tools and move everything to the new app? This also gives you a baseline for your time tracker software budget. This is how much you've already set aside for this activity. So, you don't have to borrow from other business operations to implement the system. You already know that the funds are there, and this is what you have to work with.
2. Research Popular Pricing Models
There are 3 types of pricing to consider: free, one-time licensed, and monthly subscription. The latter can also involve quarterly or yearly subscription fees instead of having to pay each month. Keep in mind that free platforms aren't usually free in reality. Especially if you want to improve functionality. For instance, you may have to purchase add-ons or paid versions to unlock all the features.
3. Factor In Implementation Time
It's not just the software costs you must consider. Your team needs time to implement the new app to track employee hours. That involves setup, learning curves, and customization. For example, it takes them a week just to explore the features and personalize their dashboards. That goes for your payroll processing team and front-end users since everyone on your staff will use this software to track their work hours.
4. Focus On Value For Money Versus Upfront Costs
Many organizations focus on the upfront expenses instead of looking at the overall value for money. For instance, a time tracking app is more costly than the others on your shortlist. However, it also delivers more features and is easier to use, which means you can get it up and running more rapidly. Plus, those more advanced features prevent you from having to purchase another tool to fill the gaps since the new hour keeping software does it all.
5. Include Additional Support Services And Integrations
Some time tracking systems offer add-ons or integrations. For example, you can add group calendars so that everyone gets a better overview of projects and long-term tasks. Another thing to consider is advanced support services. Like phone, email, and live chats that are included in the base price. They may cost extra, but they're well worth the investment if they improve tool functionality. Not to mention, you never know when your team will need a helping hand to add users or customize reporting. That said, there are usually other support options that are free, such as user communities and online demos.
6. Look For Platforms With Free Trials
A free trial gives you the chance to try the time tracking tool before making your buying decision. You can see if it lives up to expectations or if the UI aligns with your team's personal preferences. The directory listings state whether vendors offer trials or demos. You can find it in the pricing options section. Also, visit the provider's site to look for more details. For instance, they may require a credit card to sign up. Or they offer live demo events instead of 2-week trials. Another option is to ask about free test drives in your RFP. The reason why « try before you buy » is so important is because it gives you the chance to fine-tune your budget. You may realize that you do, in fact, need those additional support services or upgrades. In this case, you need to add them to your expense sheet.
7. Leave Room For Unexpected Fees
It's always a good idea to leave a little space for unexpected fees. That way, you have a small number of funds set aside to prevent implementation delays. For example, you need to upgrade your plan because you forgot to include external partners. This can put you over the max user cap. Or you have to generate client invoices, and that's only included in the premium pricing tier. Another unexpected expense might be longer setup time, which calls for more payroll hours.
Conclusion
The tricky thing about budgets is that they need to be fluid. You can't etch them in stone and then only revisit them when things go horribly wrong. Like you suddenly realize that your time tracking tool is hurting instead of helping your bottom line because it's outdated. Or maybe it needs more add-ons or upgrades to maximize functionality. So, analyze your budget regularly to look for areas for improvement. You can also visit our time tracker software directory to evaluate pricing options beforehand and fine-tune your expense sheet.
Our eBook is packed with helpful tips to qualify vendors and avoid common pitfalls. Get your copy of Punch The Virtual Clock: How To Find The Best Employee Time Tracking App For Your Team today to track employee hours with ease. It also features questions to choose the best vendor for your SMB and a handy comparison checklist.