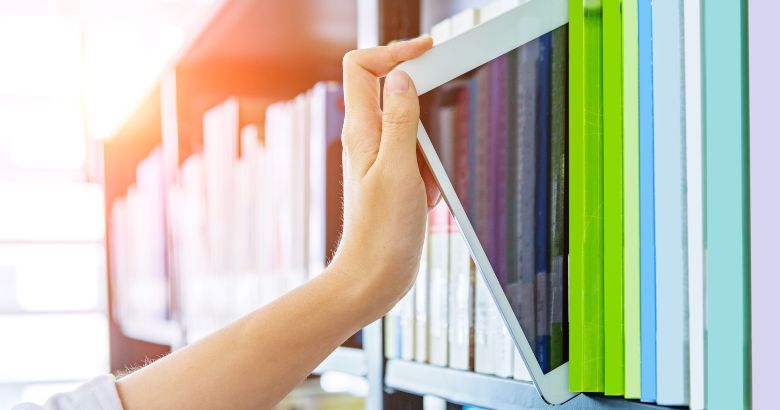 Organizations have the choice to make training or instruction either synchronous or asynchronous. Synchronous training, or instructor-led training, requires the instructor and students to be present in-person or online at the same time for instruction and other activities. Asynchronous training, or self-paced training, does not require students and instructors to be online at the same time. Students can go through on their own with little or no help from an instructor. In either case, organizations also have a choice to:
Design and create their own course content and materials in-house (« Build »);
Contract with a developer to create the materials « to order » (sometimes referred to as « bespoke » courses); or
Buy the materials off-the-shelf (« OTS »).
This article discusses the selection of OTS materials for asynchronous delivery.
Why buy OTS courses?
Buying OTS materials is often the choice that smaller organizations make when constrained by small training budgets or limited development time and talent availability, and also the choice for larger organizations with large numbers of employees who require a wide range of topics. Content for OTS purchase often includes:
Industry knowledge
Business skills
Soft skills
Regulatory compliance requirements
Supervisor training
Leadership development
Using OTS materials (« courseware ») means that little or no course development is required, although the organization that is buying the materials may ask the vendor for a limited amount of customization, such as a specific technical focus or managerial scope, or simply branding with the organization's name and logo. Often the course design may be set up to support specific learning paths. In most cases, careful selection of the courseware means only limited piloting if any will be needed to ensure that the content is a good match to the purchasing organization's needs.
Learning management
A learning management system (LMS) supports creation, delivery, management, and tracking of training initiatives in one place. Some OTS providers offer full-featured online learning management systems, and others offer vendor portals that support more limited learning management functions.
OTS course vendors
There are hundreds of vendors that offer off-the-shelf content; you can find an extensive list at elearninglist.com for example. There are other websites such as betterbuys.com, and capterra.com that provide the capability to search by more specific topics and where you can find information that will assist in evaluation and comparison of the offerings. Use specific topics to search, such as safety training, healthcare, construction skills. Finally, you can search the web using a search term such as « off the shelf training », « off the shelf training catalogs », and « talent management ».
Selection criteria
Generally the training group in an organization will identify the vendor and courses needed, rather than having the purchasing department do the selection (acquisition and contracting may still need to go through purchasing). There are three areas that the training group will want to investigate during the selection process.
Does the vendor and the offerings pass your due diligence?

References from customers
Vendor financials
Comments of market analysts
Overall design of the course(s) and quality of the materials

Business practices

Buying process
The vendor's intellectual property requirements
Support from the vendor

Offerings

Your organization's needs
Course length
Technology fit
LMS or vendor portal
Customizable
Will they offer a demo?
Price
Value for the money
Following up
You should evaluate and track the results of asynchronous training that you have purchased to ensure that students are finishing the courses, and that their performance on the quizzes or other assessments are meeting your standards. You should also survey the students to find out if there were problems with the materials or mismatches to their learning needs.