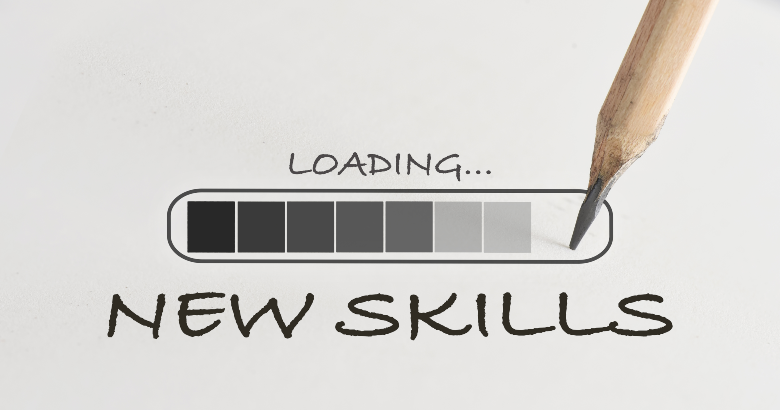 A critical part of the transition to the post-pandemic world is the reorientation of organizations to an updated approach, to an eternal (but too often overlooked) strategic responsi­bility: retaining and upskilling employees to stay in step with changing business strategy.
Currently, that means helping managers and executives under­stand the realities of the labor market, as seen by the workers. Enterprises and many government organizations will be faced with the same strategic skill shortages forecast for the next five years, and the competition will be fierce. To maintain competitiveness, reduce time to competence, and reduce turnover, it will also be cheaper in the long run to keep the employees by helping them develop new skills that are relevant to changes in the organization's business strategy. This is the work of L&D and frontline supervisors and middle managers.
Raising the awareness of managers about the new realities of business and reskilling ought to be a major objective of L&D. During the first half of 2021, I've been doing interviews with experts about this approach, and here are some thoughts from four of them.
Major priority: Leadership skill development
Awareness alone will not be sufficient. Specific leadership skills are required to meet the strategic challenges of retaining employees through retraining and upskilling, rather than simply accepting turnover. In my interviews, the experts I spoke to emphasized the need to do three things:
Redesign rather than adapt leadership skills training that is no longer relevant to today's employees and so has become ineffective
Rethink the employee skill and knowledge journey from onboarding to succession enablement
Revise delivery methodologies to those that are more in tune with a distributed workforce who may be working from home or in "hybrid" arrangements: workflow learning, microlearning, gamification
Joe Miller at Bench Prep answers the question, "Where to start?" with this observation:
"The first step is to recognize that every organization is not going to have the same goals and objectives. Each one has a different learner path as well, or learner personas. I start off and ask, 'Okay, what do you want the outcomes to be, you know, what's the vision for this program, this curriculum?' Maybe I want them to be mastering competencies and pass the certification to get this certificate license. Or it may be a more continuous path where I want someone over time to continue to evolve and grow. And for me, that's the first step because that will determine how you design the program. "
Todd Moran of Thought Industries offered this idea about leadership skill development for managers:
"Raise the ENPS (Employee Net Promoter Score) of your managers. Amongst our client base, those use cases where clients are able to say, 'Hey listen, the ENPS ratings of those employees tied to those managers and leaders that have gone through the training in that format is double digits in increase—10 to 15 points higher in terms of how employees rate them.' These leaders are continuing to expand their reach and coverage within the organization. Internal mobility becomes really critical for lots of our enterprise clients as they focus on retention. How do we create learning pathways and career paths within our firm so that we don't just feed and build these people, and they end up leaving? That's been something that we've been able to really point to as an outcome of the leadership training. That, and the sense of belongingness and connectedness. That idea of talking to purpose and mission has been another big outcome under the leadership development use cases."
Derek Belch at Strivr is taking an interesting approach to using virtual reality (VR) in developing skills among managers:
"Companies are looking at using virtual reality as a solution for knowledge transfer and also for leadership skill development, a major challenge, and candidly, probably the most difficult to assess and train. Lots of elements of leadership and management are intangible versus things that are pretty easy to measure. The post-COVID world is more distributed workforces, more distributed teams, remote hiring, remote onboarding, remote work. Role plays kind of suck as part of leadership and management training in-person, so they're gonna suck even more over a video call. How do we train and prepare the next generation of leaders, the current generation of leaders in this new remote-first world? It's going to be very interesting. How can VR impact this? Virtual reality provides a learning-by-doing experience. It is the flight simulator for 'insert job here'. Rethink how we are approaching that training experience: How can I put someone in a flight simulator for 'difficult conversation, an interview, giving a presentation'? If I can put them in that simulator, what would I want to be in there? What would I hope that the participants could learn if they could do that again and again and again? We can provide a flight simulator-like experience through virtual reality, and we can do it again and again and again. »
Priority for other roles
While you are identifying and executing your strategy for leadership development, begin designing skill development for employees in order to support the evolving business strategy. Don't limit attention to employees who are currently in technology-related roles. Looking at the size of the surplus among administrative workers, realize that many of them may be very suited for skill upgrades. These are employees who are already familiar with your organization and its values, and who could be very happy to maintain employment with your organization—if they see a place for themselves as part of the coming strategy.
Barry Kelly at Thought Industries offers suggestions for onboarding and design, especially for customer training and onboarding:
"I think, especially in technologies that have a number of different roles, role-based learning, delivery, and role-based pathways are something that we focus heavily on with our customers. So the way that you may onboard an analyst into a technology might be very different than how you onboard the marketer, if it's a marketing automation technology, for example, or also the sort of business strategist on the account, the business owner, the person who owns the P&L or is trying to understand at a high level how the product is going to work for them. And we see that for some organizations that can be pretty broad—the breakdown of the different roles, different levels, content creators, designers, technologists, analysts, strategists, marketers, business owners, all of those different personas—their expectation of value and business success are different. So you have to curate what that learning pathway and that learning journey is going to be for them. There's the impetus to start doing this that comes primarily from the top down, or from within the organization itself. And maybe there's no generalization you can make. »
Derek Belch says, "I can tell you that the upskilling and rescaling at scale, in particular, is a problem. Our customers and prospects are concerned with not just the upskilling and reskilling, but it's relative to who's leaving the workforce and who's coming in. A lot of this relates to frontline workers and a lot of roles that are very operational in nature, less about knowledge workers sitting behind the computer, but more frontline worker, blue collar-type roles. An entire generation of the workforce is on its way out over the next 5-10 years. And then look who's coming behind them. A new generation that learns differently than their predecessors, that has different expectations, and that stays in jobs exponentially shorter than their predecessors. This is a challenge, and so all of these companies that we talked to and that we're working with are looking to bridge that gap, to rescale their workforce, and to speak the language of the new employee that's going to come into these roles. It is a real issue."
Todd Moran says don't forget the frontline workers. "I think folks in that side are saying listen, we have to lower the friction and the barrier of entry for the attainment of frontline training and education. And we have to make it really easy and seamless for them to be able to contribute back to the corporate memory of their organizations. And what that means, I think for at least for the technology providers, is that leading with a mobile-first strategy about how they can gain that access because they only have 15 minutes on the shift in their official break and they're in the backroom, being able to fire up their mobile device, quickly look at a dashboard to see some feedback on a submission they made about an endcap display, and provide some commentary that has to be seamless. So meeting those frontline workers, you know when they're walking to the production factory floor and they're ready to engage in some type of meaningful training or capability building, you have to make that sort of barrier of entry really seamless. I think there's even more concerted focus on this simplicity, the timeliness of serving up content and making it very bite-sized and doing it through the mobile form factor within that kiosk or tablet, or mobile device, dedicated, you know, iOS and Android apps because thinking that you're going to get them to sit at their desk at home office setting, you know, for three hours of time, is obviously not the reality. »