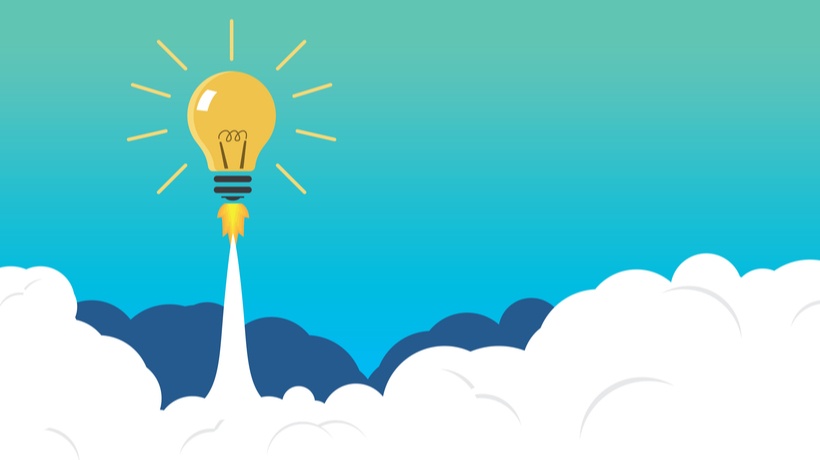 Tips And Perks Of Investing In An LMS With SSO
Every second counts when it comes to on-the-job productivity and business operations. Even slight delays dip into your profit margin and negatively impact employee performance. Thus, you must find innovative ways to speed up work tasks without cutting corners. One of the most effective tools to streamline the processes is to integrate your systems. Namely, to invest in an LMS with single sign-on that enables team members to access the entire toolbox with a simple click. It doesn't just benefit your L&D team. Every staffer who interacts with CRM, HR, video conferencing, and online training software benefits from SSO. So, let's explore the perks it brings to your organization, then some tips to pick the perfect LMS with single sign-on.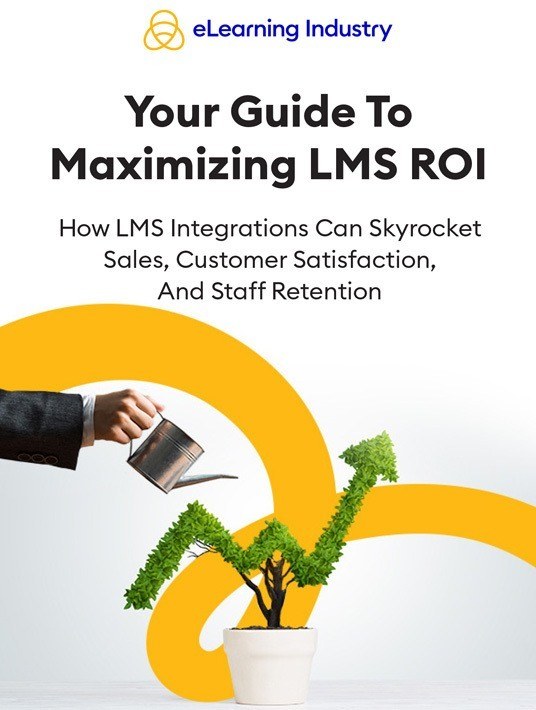 eBook Release
Your Guide To Maximizing LMS ROI: How LMS Integrations Can Skyrocket Sales, Customer Satisfaction, And Staff Retention
Choose the best integrations based on your L&D strategy and business needs.
LMS With SSO Benefits
Quick Access To Your Software Ecosystem
Employees don't have the time or patience to log in to every platform individually. What if they forget their password for the CRM software and have to spend the next half hour trying to recover their info? That time could be spent actually analyzing reports and reaching out to customers to build a stronger relationship. Or offering support to their subordinates who aren't hitting their quarterly targets. LMS with single sign-on gives them full access to your entire software ecosystem with one user name and password. For example, Okta allows you to manage identification info and provisioning so that employees can use the entire software suite, provided they are all integrated into the core LMS, of course.
Improve Employee Satisfaction
Staffers appreciate the fact that they don't have to remember a different set of credentials for every system. Especially if you have a vast software infrastructure that involves everything from PM to CMS platforms. They also don't have to deal with login issues that slow them down. This improves employee satisfaction and helps you retain your top talent. Many organizations perceive LMS with SSO as a relatively simple selling point. However, it can make a big impact on your organizational processes and employee retention rates. In addition, your IT department will thank you for not having to reset passwords daily.
Enhance Data Security
Most LMS with single sign-on vendors provide advanced data security measures to prevent breaches and hacks, such as OneLogin, which offers multi-factor authentication. Having only one username and password also reduces the risk of attacks since employees only log in once every day. There aren't as many opportunities to hack their info and access sensitive business reports. The same goes for disgruntled staffers. For example, a terminated employee's credentials are quickly restricted or removed from the system so that they're blocked from every IT platform.
Seamless Online Training
Employees can identify personal gaps and bridge them quickly without having to log in to multiple systems. For example, they evaluate their weekly sales stats and notice that their customer service scores are slipping. They quickly click on the training links to participate in simulations and demos that help them build related skills. Better still, they can access software on any device, which makes it easy to get the JIT support they require.
Tips To Find The Right LMS With Single Sign-On
Evaluate The Vendor's Data Safety Protocols
Most LMS vendors have a two-step login process. The first involves authentication, which is verifying that the user has all the necessary credentials to access the software. The second step is authorization. For example, only some employees can review LMS metrics or business reports, while other staffers have limited access to these areas of the system or are completely restricted. The admin can control this via role assignments and responsibilities that are linked to the individual's G-Suite username.
Test Out The SSO Features In A Free Trial
Put the SSO features through their paces during a free trial or demo. See how easy it is to set up new user accounts and change passwords. Which encryption protocols are in place? Does the SSO software integrate seamlessly with your existing tools? When in doubt, set up a meeting with the LMS integrations vendor to address key concerns. For example, your team had some problems with user authentication during the test round. What does the LMS solutions provider recommend as a solution? Do they have advanced support services to help your IT navigate the implementation hiccups?
Read User Reviews
Reliable online directories feature reviews that cover everything from usability to CX. Thus, you're able to gauge the vendor's data security and SSO functionality before you make any final decisions. Does one reviewer mention breaches? Did they find it difficult to add new usernames or credentials? Was there a compatibility issue? Another way to vet vendors is to sort them in the directory by their overall user satisfaction rating or even see which companies made the top 20 list for CX, UX, and value for money. Then dive deeper into their LMS integrations options, features, and pricing options.
An LMS with SSO should be at the top of your LMS integrations checklist, regardless of your staff size or online training objectives. It eases accessibility issues and makes it stress-free for your team to get the reports they need to gather actionable insights. But it also gives them the opportunity to manage other aspects of your business without ever leaving the platform. For example, evaluate customer satisfaction metrics, weekly sales reports, and HR hiring info. They have a comprehensive overview of employee performance on the job and in the online training environment.
If you're looking for ways to boost the functionality of your LMS and turn it into a powerful tool for your organization, then this eBook is for you. Download Your Guide To Maximizing LMS ROI: How LMS Integrations Can Skyrocket Sales, Customer Satisfaction, And Staff Retention and discover must-have features, tips, and best practices for implementing LMS integrations.