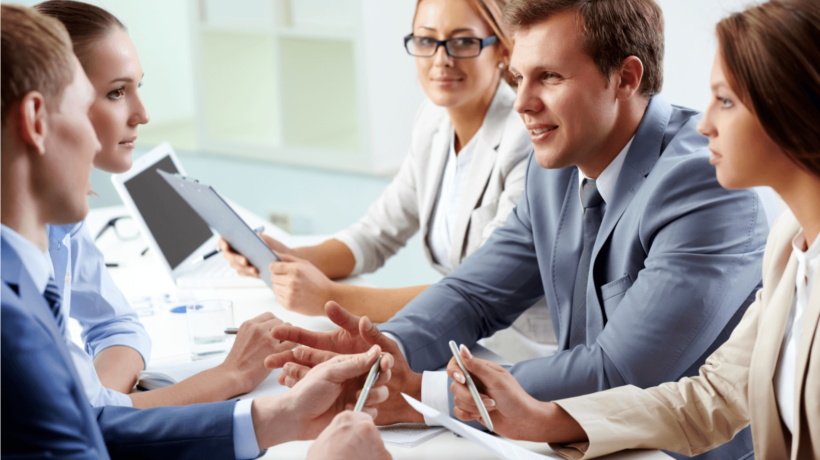 What You Should Ask Before Investing In A LMS
The LMS, at any business, fulfills multiple roles. You use it to develop online training materials, but it also serves administrative functions. You can use your LMS for tracking office tasks, onboarding new workers, maintaining personnel files, and staff appraisals. If you end up with the wrong one, it's an expensive mistake to undo. Don't simply rush for 'free' options. They may require nothing out-of-pocket now, but they often have lots of hidden expenses in the long run. Also, find out if you can test run before investing in a LMS. Here are 6 other queries you can make.
6 Crucial Pre-Purchase Questions For LMS Buyers
1. Why Do I Need To Invest In An LMS In The First Place?
This may seem like an obvious question, but it's an important one. Do you have some leftover cash in the budget? Is the IT crew rushing to spend the surplus as the financial year closes? Do you have an LMS at the moment, and what's wrong with it? Is it a novel administrative option you've just considered trying? Are there cheaper ways to achieve the same goals? Unless you have a clear 'why', you'll be shopping in circles. You must conduct a training needs analysis to find out why you're investing in a Learning Management System in the first place. As well as if it's a justifiable expense right now. Could it be that you simply need to upgrade your existing platform or purchase add-ons to maximize its functionality?
2. What Purpose Does The New System Need To Fulfill?
This is slightly different from the previous questions. It assumes you've made the decision, and that investing in a LMS has been deemed a worthy expense. But what exactly do you want it to do? We mentioned some of its features earlier, here are a few more. Compliance modules, online reference libraries, remote accessibility, multi-platform compatibility, certification, and gamification options. You might need eCommerce functionality, in-house analytics, integrated data linkage, or branding ability.
3. Where Is It Going To Be Hosted?
The most popular deployment methods are self-installed and cloud-based. With a cloud-based LMS, all you do is log in and you can access it from anywhere. You'd have to check that it accommodates mobile log-ins, though. If some of your staff work outside the office, you should also confirm the LMS works offline. There are certain functions that may need to be accessed when there's no internet. Then there are self-hosted systems that require you to download the software and keep it on your own servers. These generally allow for greater customization, but this necessitates an in-house team for setup and upkeep. At the other extreme, if you buy an open source module, you'll have to buy a separate hosting package for it. These can get quite pricy and have in-built limits. Double-check the available bandwidth and the number of users your web host can accommodate.
4. How Much Am I Ready And Willing To Spend?
Some purchasing teams will begin with this question, but there's a reason it's this far down. Just getting ball park estimates is unhelpful, because you'll cull candidates without the full picture. You might take some out of the running without knowing why they're so expensive. Or you may shortlist cheap ones with no other criteria. Start with your technical list of must-haves. Then you can omit software that lacks those features no matter how tempting its price point. Also, if you can, do a free trial before investing in a LMS to be sure it actually contains the listed features.
5. How Much Time And Money Am I Prepared To Devote To LMS Maintenance?
Software updates fall into different categories. Have there been any industry developments that need to be accommodated? This may necessitate upgrades in features and content. Has your operating system been updated? It may no longer work well with your LMS, leading to glitches and crashes. Does your cache need to be manually emptied, or are there bug fixes to close off any loopholes and vulnerabilities? Will your LMS vendor provide these updates themselves, and if they do, what's the cost? Can your in-house team do the upgrades? Do they have the relevant skills or the time to do it? Be sure they can handle it before investing in a Learning Management System.
6. Is The LMS Backed By A Reliable Vendor?
It's not just the system you need to consider, but the LMS vendor who stands behind it if you want to maximize value for money. Vet LMS vendors by reading reviews from past users, evaluating ratings, and setting up a meeting with your shortlist. You should also evaluate their support services and the overall customer experience. Are they going to work with you to set up the system and ensure that every member of your team knows how to use it? At the very least, do they have tutorials and other online resources to help you master the functionality and explore the features? You need to be investing in a LMS that has proven itself in the industry to avoid buyer's regret.
Conclusion
Your LMS is a major investment, both in terms of cash and morale. Ask the right questions to guide your decision. Start with why you want an LMS in the first place. A solidly defined reason will shape your shopping. Think about the specific tasks you need it to do, and how much you can afford to spend. Consider whether you'll host it on the cloud or buy a server. Find out how much (if any) maintenance your LMS will need, and whether your IT department can deal with it. Estimate if outsiders will be required for upgrades, and confirm the cost. Updating your system could end up being an exorbitant expense you hadn't planned for.
Now that you know which questions to ask, create your own shortlist of LMS candidates. Our online directory features the top platforms to help you find the right software for your organization based on features, deployment type, and pricing model.