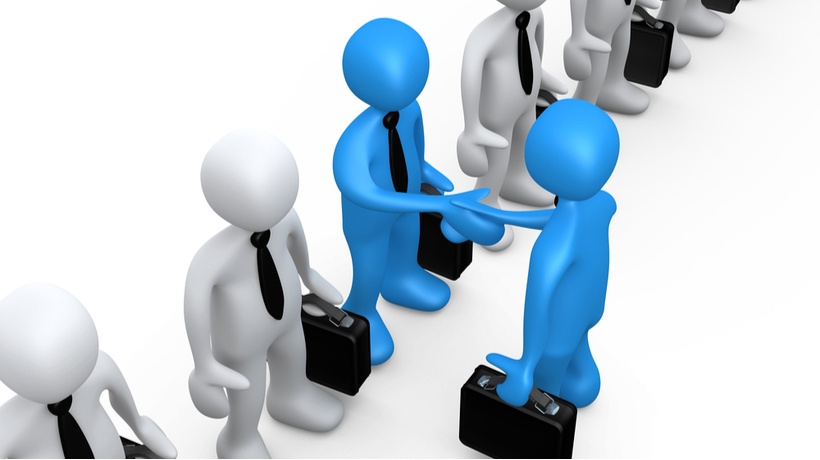 How To Use A Virtual Classroom LMS Directory
Vetting LMS vendors shouldn't be the most stressful part of the process. That honor is reserved for budgeting and contract negotiations. However, the abundance of choice makes it nearly impossible these days. First, you need to search online and visit LMS landing pages. Then it's on to third-party review sites and forums for social proof. And that's just the tip of the vendor qualification iceberg. But what if all the LMS buying info was in one centralized location? An exclusive software directory simplifies software selection so that you can focus on other implementation challenges. In fact, here are 8 tips to use a virtual classroom LMS directory to evaluate company backgrounds and product perks.
1. Use The Built-In LMS Directory Search Filters To Save Time
Filters are there to speed up the search and help you narrow the LMS options quickly. They cover everything from use case and customer type to pricing models and deployment options. You can even find the best LMS for your industry or focus on product features. Before you peruse the listings, check filters that apply to your virtual classroom LMS buying requirements and project scope. This way, you eliminate all the platforms that don't align with your needs right off the bat.
2. Start By Reading The LMS Product Overview To Get Insights
Once you click on the first listing, you'll notice a brief product overview. This usually includes company info, intended use case, and some of the key selling points. Some vendors even highlight the perks of ownership. In addition, you'll find tech specs, integrations, support services, and vendor online training resources. Of course, this is just a starting point. You can dive deeper into their USPs and pricing options if the overview piques your interest.
3. Explore Extra Features In The Virtual Classroom LMS Directory
The reason why exclusive LMS directories are so beneficial is that they include features that relevant and results-driven. Namely, functions that you look for to stretch your budget and achieve the virtual classroom training objectives. Take a few minutes to explore all the features that are available and consider their real-world applications. Then evaluate product features on a case-by-case basis to find the best tool for the task. Listings break them into distinct categories, from compliance management to reporting.
4. Evaluate LMS Pricing Options And Extra Costs
Every product profile includes pricing options. You can evaluate the pricing model and licensing, as well as the starting costs and whether the vendor offers free trials or demos. There's even a brief explanation of how they structure fees. For example, the virtual classroom LMS is based on an active user model. Thus, you only pay for users who log into the system to access online training materials or share resources.
5. Read LMS User Reviews To Get A Hands-On Experience
User reviews are a valuable resource because you get an insider's perspective without the risk. In other words, you don't have to sign up for the LMS, only to realize that it falls short of expectations. Likewise, online reviews can highlight selling points you've overlooked and help you reevaluate your online training priorities. Users get to share what they liked best and least about the Learning Management System but not before providing some basic project details like their industry and staff size. This way, you can focus on reviews that resonate with your use case and virtual classroom requirements.
6. Analyze Star Ratings And Read LMS User Comments
Listings also feature star ratings based on 3 crucial criteria: Customer Experience, usefulness, and usability. There's even a performance overview at the top of the section that includes all user scores as well as the likelihood-to-recommend percentage. And you can always dig deeper by reading the review. Finally, look for patterns. For instance, everyone gave the platform 3 to 4 stars for Customer Experience, which might indicate a widespread service or support issue.
7. Compare Your Top 3 Virtual Classroom LMS Choices
Creating a mental checklist is challenging. Particularly when there are so many features and pricing options to consider. However, an intuitive online directory takes the stress out of virtual classroom software comparison with side-by-side views. You can select up to 3 vendors, then evaluate all their specs at a glance. This is a great way to narrow the playing field and eliminate solutions. For example, you've whittled it down to 9 top contenders. So, break them down into 3 comparison groups and pick one winner from each round. Then follow up with the top contenders to see who outshines the competition.
8. Visit Each Top LMS Vendor's Site To Explore More
We've finally arrived at the vendor's landing page. Listings should include a link to their website so that you can learn about their virtual classroom solutions. Look for additional pricing info, client success stories, and case studies. For instance, they might highlight online training challenges and how the LMS can help you overcome them. This is also your opportunity to check out their knowledge base or demo videos. Many LMS vendors even have pop-up live chats so that you can ask questions right away. At the very least, there should be contact info or forms to simplify communication. You should also be able to submit RFPs when you're ready for personalized cost estimates.
Qualifying virtual classroom LMS vendors does require time and resources because you need to sort through all the contenders to ensure that no stone is left unturned. However, an online virtual classroom LMS directory does most of the virtual legwork for you, such as compiling the pricing options, ratings, and practical perks for the best virtual classroom training platforms. You also have the chance to compare your top choices side by side to break the tie and make the right buying decision. Best of all, it's a free vendor vetting resource!