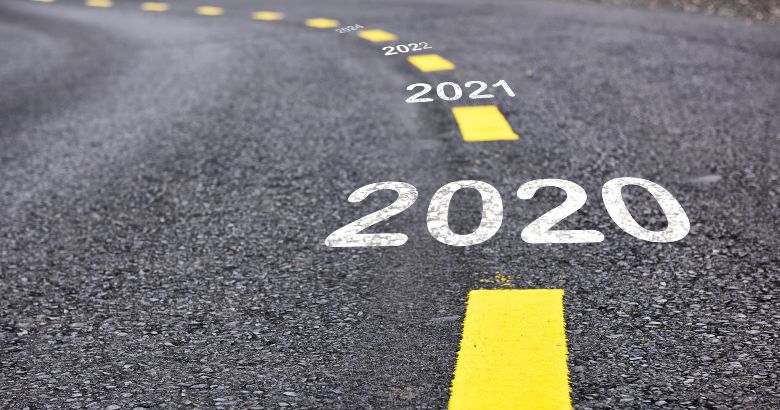 Every year, we talk about the "Future of Work." The concept has never been so abstract as in 2020. We are working in a new environment defined by change—largely due to a quick pivot to entirely work-from-home models across industries.
A recent survey by analyst firm Brandon Hall Group found that 75 percent of leaders were either "not at all" prepared for remote work or did not have a plan for remote work at this scale. Organizations had to address the full spectrum—from safety to productivity—underlining the need for flexibility to endure. As a result, 2021 will bring calls for increased digital dexterity and agility, and newfound energy around upskilling and reskilling the workforce.
Digital dexterity
There is an ever-increasing number of tools that can be applied to workplace development, from video conferencing services like WebEx to coding languages like Python. Each day new solutions emerge to add context, relevance, and personalization to the learning experience. However, these tools don't serve a function unless employees and employers engage with and learn to master them. The speed of adoption needs to increase if organizations will be able to keep pace with skills gaps that appear in the changing economy. No longer will it be enough for workers to only be versed in legacy software or consider their learning journey finished once they complete formal education. More than ever, employees need digital dexterity. These are the individuals who are open to technology's potential—those who can be flexible, adaptable, and take risks. In times of uncertainty, this work style will result in more productivity, particularly when it comes to new digital initiatives.
According to data collected from Skillsoft's learning platform Percipio, the development areas that have boomed since March include Python training, Microsoft Teams mastery, and leadership training for remote environments. These trends suggest that employees are committed to honing in-demand skills, like coding, as well as those that serve a functional purpose in unpredictable environments. By investing the time to truly become a master of tools like Microsoft Teams, workers streamline their path to success and open up new doors via improved communication and collaboration skills.
Leadership also plays a key role here. According to Gartner, leaders that champion and cultivate digital dexterity by reskilling teams by encouraging digital diversity across the workplace and working with outside partners to ensure learning sticks will see the most successful executions in the long run.
Agility
The compounding speed of technological development hasn't slowed in the face of the pandemic, and the trend will only carry on in 2021. With this in mind, the need for workplace agility is also growing. To address this need, many organizations have adopted an agile operations approach or embraced more lean methods that are designed to make communications faster and speed up time for delivery.
Organizations will continue to tear down silos and restructure teams with the guidance of data and customer testing and data. As decision-making becomes more technology-driven, there will need to be more energy dedicated to cyber resilience. Not only will systems need to be continuously updated to meet emerging threats and breaches, but individual team members—beyond the IT department—will need to get basic training in the dos and don'ts of maintaining a secure online presence. Forrester suggests that focusing on enabling frictionless security in the DevSecOps process allows leadership to ensure safety does not stand in the way of agility. Employees can now work anywhere, at any time, which requires the need for internal security that does not hinge on public or private networks.
Safe and agile practices can be learned. Completion for Skillsoft's Agile Software Development modules has increased by 625 percent in the past months, while courses related to security have seen above 55 percent growth between March and May 2020. As employers prioritize creating secure workflows, they are encouraging teams to learn DevOps principles and practices that will support the integration of distributed work. Organizations that adopt an agile structure will find it easier to implement more robust cybersecurity programs and have an easier time disseminating these learnings across teams.
Reskilling
Skilling has been and will continue to be essential. The World Economic Forum's Future of Jobs Report 2020 estimates that by 2025, 85 million jobs may be displaced by AI. At the same time, 97 million new roles may emerge that require entirely new skillsets to find balance in the new division of labor between humans, machines, and algorithms.
Hybrid and virtual work is expected to continue, meaning more skilling will be needed for the "distance economy." Virtual collaboration, leading in remote settings, and just as importantly, self-care, will be essential areas of development required to maintain effective and healthy workplaces. The value of Human Capital Investment is not one to be ignored. In fact, the same Future of Jobs report suggests companies hope to internally redeploy nearly 50 percent of workers displaced by technological automation and augmentation with the help of skilling.
However, organizations should think about reskilling from a wider lens. It will not just be teaching employees new skills. Some will need to be redeployed, while others will need to be upskilled and learn to improve upon the work they are already doing with new tools and thinking. Human skills, business skills, and generalized technology skills will become essential areas of development for workers across fields. To effectively undergo this kind of organizational elevation, especially in large workforces, there will need to be a clear identification of skills gaps and areas for opportunity. Following redeployment, tailored learning journeys can equip people across the business with the tools and resources they need to elevate their current skillset to meet emerging needs.
Looking ahead
2020 has undeniably left lasting impacts on the workforce—most of which the general public never imagined. From this experience, we can take an important lesson about the value of human adaptability and digital readiness into the new year. While challenges naturally slow us down short-term, they can be the catalyst to new waves of innovation and entirely rethought environments—particularly when it comes to work-life balance and productivity. Businesses will be more responsible than ever for keeping their teams up-to-date on the latest tools and thinking, and will need to continuously test and evaluate processes to ensure relevance in a quickly changing world. The organizations that are the most likely to find lasting success in a tumultuous work environment are those that have developed a defined culture of learning and prepared to operate with flexibility and agility.