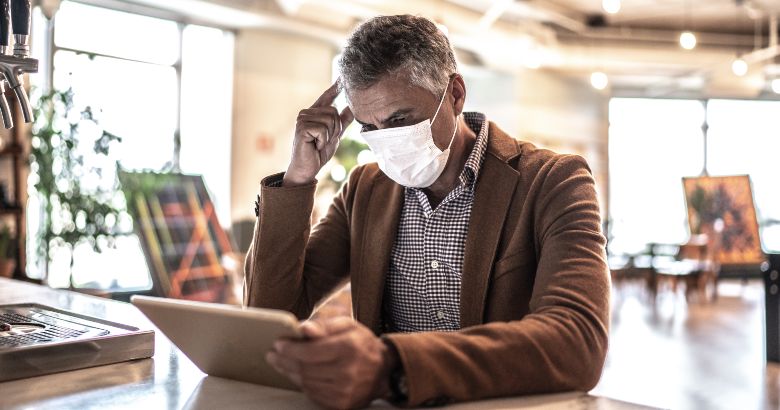 At DevLearn 2019 Conference & Expo, attendees were asked what their biggest challenges were in their line of work. There were a total of 297 responses, across eight major themes. On March 25, 2020, The eLearning Guild published the eBook, How to Overcome 8 Common L&D Challenges, including 24 curated resources suggesting ways to deal with those challenges.
In the interim between DevLearn and publication of the eBook, the coronavirus emerged and quickly spread around the world. As readers know all too well, distancing and stay-at-home orders by governments and public health organizations to slow the spread of this deadly, contagious disease have disrupted any delivery formats for learning and development that involved travel and group gatherings. This article considers the fallout from these changes and suggests ways to deal with them.
"Nothing travels so fast as ill news": Charles Dickens
Beginning in early March, 2020, the challenges and priorities for eLearning professionals changed rapidly. By the time How to Overcome 8 Common L&D Challenges published, the business of L&D, as far as execution, profoundly changed from taking place primarily in face-to-face settings to virtual classrooms and asynchronous applications.
Despite hopes for a rapid return to former circumstances, realistically speaking getting back to "normal" will require development of vaccines, which is a 12- to 18-month process, and it will also require people and organizations to adopt new norms for many activities—from shopping for groceries to meeting with friends for celebrations to learning and development. We have to recall that in the previous pandemic, the Spanish Flu of 1918-1920, the disease mutated and came back in second and third waves that killed even more people than the first wave. We have no real reason to believe that COVID-19 will be any better-behaved.
We need to consider how our business will remain challenging from now until 2021 or 2022. The eight challenges named at DevLearn 2019 will not go away but they will change in their relative impact and in the nature of our response.
Due to the shift to working from home, layoffs, and economic slowdown, of the eight challenges identified by participants at DevLearn 2019, these seem to be likely to become the most stressful for eLearning professionals in coming months:
Effectively managing an L&D team
Budget/resources
Creating content that engages learners
Resources from The eLearning Guild
Articles dealing with the challenges will continue to appear in Learning Solutions and in Guild conferences and publications. Those in the cited eBook are still relevant. Here is a selected list of some of the best in the archive today.
Effectively managing an L&D team
The big question facing managers now is how to manage virtual teams, when members are dispersed across various time zones, or when teammates in remote locations lack reliable access to communication. Here are two articles that address these concerns.
Pivot: Managing a Remote Team for the First Time? (Learning Solutions, April 10, 2020). Joanne Astorga
Building a Multi-Disciplinary Team for Creating VR Simulations (Realities360 2018 conference archive). Kevin Barrett
Budget/resources
Many organizations are going to be forced to tighten their belts as the economy shifts and revenues suffer. Having the funds, staff, and other resources needed to operate is going to remain a concern.
6 Useful Tips for Designing on a Budget (Learning Solutions, October 30, 2018). Susan Jacobs
You Have 1 Month and No Money to Create An Online Training Program. Go! (Learning Solutions Conference & Expo 2019) Jessica McLin
eLearning on a Shoestring (eLearning Guild Research Library, September 26, 2018). Jane Bozarth
Creating content that engages learners
Developing and delivering content to a dispersed audience will be a widely-shared problem. Learner engagement is a challenge in the best of circumstances, but in the remote, virtual classroom it makes all the difference! This article presents links to five resources that you will find helpful for shifting to virtual classrooms.
How to Deliver Learning in Virtual Classrooms During Pandemic (Learning Solutions, March 30, 2020). Bill Brandon