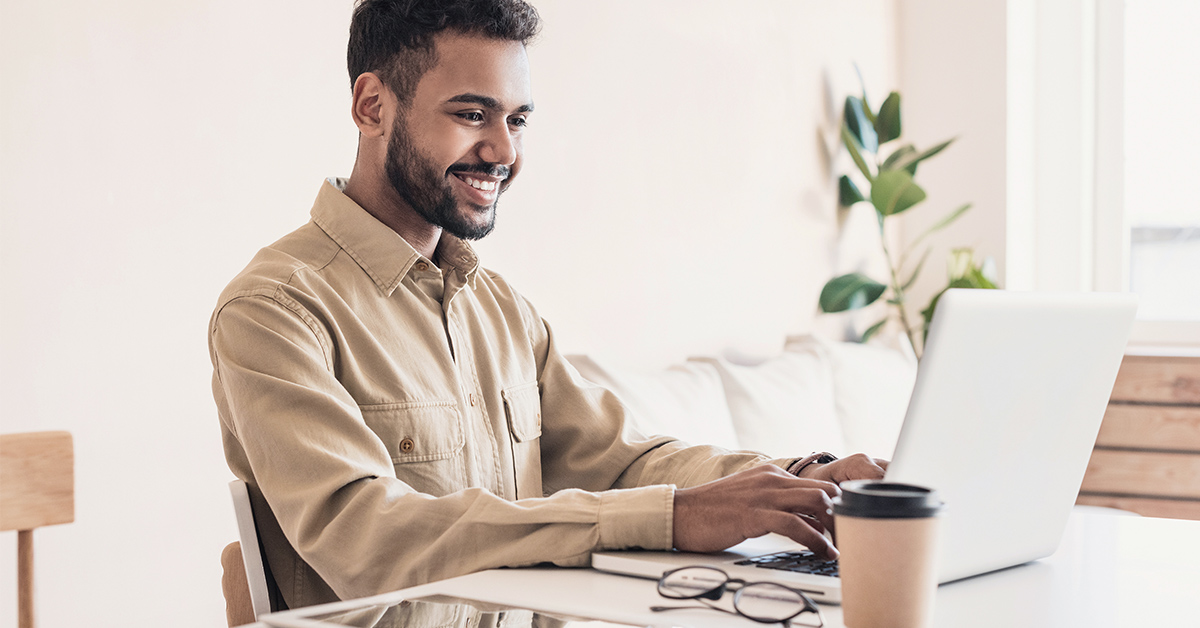 By Steve Sitek, Head of U.S. Learning, Novartis 
There's nothing better than a personalized experience, curtailed to our unique needs and wants. Those experiences are why social media platforms are now highly customized to our likes/dislikes, why we're welcomed by name when we log in to our online banking platform, and why restaurants remember our order with mobile apps. It is those specialized options that attract our interest and make us feel connected to a company.
As the head of U.S. Learning for Novartis, a leading global medicines company in more than 140 countries, it is my job to pique that interest in our employees. We've studied this topic in-depth, to determine exactly the type of learning experience our people want and need.
Our team is continuously creating personalized experiences for our training programs. We offer employees courses that directly apply to their needs, delivered in a method that works best. Here's how we've "accelerated curiosity" at Novartis, and increased employee satisfaction and engagement in the process.
The Evolution of Learning in an "Unbossed" Culture
Novartis is all about innovation. Our employees must be kept up-to-date on new medicines and how best to communicate important information about those medicines to the health community. Our workforce needs to be continually learning and acquiring new skills, and as a company, we're searching for the best way to disseminate that information.
Over the past several years, our company has taken a step back to look at how learning can encourage and inspire our employees and work effectively in an "unbossed" culture. We discovered that education plays a crucial role in igniting people's curiosity about their work.
Novartis has done industry-wide research, and it all comes down to the word "accelerate;" how do we accelerate the curiosity, growth, and impact of our training? We live in a world that is changing at an accelerated rate, and we need to stimulate our workforce's curiosity to learn to keep up.
To accomplish this, we follow these four key principles:
Learning needs to be social. People don't learn in isolation.
Learning needs to be personalized. When we offer training, it has to feel specific to employees' roles and motivations.
Learning needs to be contextualized. People need to be able to apply this to their careers and what they need to achieve.
Learning needs to be integrated. We're striving for learning that flows into people's work and becomes a part of what our employees do daily.
We need to meet our employees where they are instead of pushing them into a mold of how we want them to learn; we need to create that "unbossed culture" to accelerate their curiosity.
Personalization vs. Standardization in Learning
Our employees work in a variety of jobs and learn in different environments. Some work in labs, while others are customer-facing associates who work remotely. While there are shared experiences, different experiences are depending on what kind of work they do.
For example, our employees who work primarily with healthcare professionals are working out of their homes and cars, with plenty of "windshield time." This commuting is a chance for learners to consume smaller bits of information to prepare for a customer visit or other development goals. As a company, we need to recognize these opportunities and times when creating more personalized learning environments.
The reality is, we can't design thousands of individualized learning programs for our staff. Instead, we look at ourselves as curators and select specific material that applies to their career goals. We decided to "go big" on learning and begin the work of providing plenty of opportunities for our staff in many different areas.
The first step was marrying content with a more streamlined experience on our current learner experience platform, called Cornerstone. It allows for smoother access to our content libraries, including access to content from our partners such as Coursera and Linkedin learning. We present relevant content to people on their personalized home page and more accessible mechanisms to filter and search for information.
Of course, while we want people to feel that the learning experience is personalized, we also need to have standards on the back end. We can't be everything to all people. It's about encouraging engagement overall and giving people exactly what they need. Novartis is in the experience production business, and we can curate content that exists in other places.
How COVID-19 Has Changed Learning
The COVID-19 pandemic has dramatically impacted all companies and individuals, and our company is no different. We had a quick influx of requests to support people to learn virtually and experienced a huge spike in consumption. We also opened up our learning ecosystem to the friends and families of our employees. Many people are still working at home and are now educating their children at home. We thought that providing our education resources to those families would be an excellent resource for them. In a matter of weeks, we had more than 10,000 registrations. 
There are also particular courses and programs where we've seen this increase in interest.
Similar to other organizations, many of our employees wanted to know about health and wellness. Novartis is a huge advocate of holistic health, and we offer several resources to support our workforce. We've partnered with TIGNAM, which focuses on professional fitness, healthy living, and mindfulness. There's also been an interest in virtual team collaboration, such as work on Microsoft Teams.
It seems clear now that more people can work remotely and have more control over their schedule; they can also more easily take advantage of our training programs and learn new skills. For example, one of our most popular skills programs is learning about artificial intelligence.
Our employees have shifted their focus to e-learning during this period of a "new normal." In U.S. business alone, we saw our average registrations increase by sevenfold since the end of March. Our employees are just starting to fuel their curiosity and take advantage of our learning resources. This situation has heightened our awareness of the need for valuable learning resources.
The Start of Career-Long Learning
So, what now? 
At Novartis, we want our employees to be lifelong learners. We want training to be an integral part of our employees' workday, rather than a once-in-a-while activity. Over the past few months, we've seen that, when employees can create their own schedule, they take more time for these training courses. As a company, we need to continue to encourage this dedication by providing personalized educational plans. It means offering a wide range of programs and promoting content that is specific to their needs. There is a delicate balance in promoting our courses and becoming too pushy. We work with our communication partners to be thoughtful about the flow of information to people and have personalized home pages on our learning platform.
There is always time to learn. Our target as a company is for each of our employees to train 100 hours over the year. Companies should continuously accelerate their employees' learning and see it as a critical part of being a growing and innovating holistically as a company, and this is a fundamental part of our strategy, now and into the future.