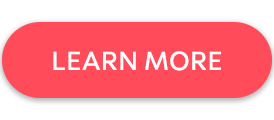 The History
While so much in life is completely unpredictable, one thing is for sure: change will occur. As humans evolve, societies and cultures become more sophisticated, and consumer needs expand. The global marketplace continues to adapt in the development, manufacturing, and sale of desired products. The Industrial Revolution—beginning to affect the US in the 1800s—was a charge forward into mass production of factory-made products. Mills opened around the country (and Europe), leading to the development of an entirely new work force and newly thriving economies. Industrialists were all in.
Fast forward to
the 1980s, and the initial attitude toward 3D printing was either that
engineers were enjoying the rewards of its intrinsic magic behind closed doors
in a lab, or other companies and investors were waiting to see what would
happen when patents ran out around 2014. While additive manufacturing has been
criticized as mere hype over the years, progressive enterprises are now realizing,
and embracing, the ability to do more in terms of product development, see
faster results, and spend less capital in the long run.
There has been
an enthusiastic shift from relying on subtractive industries where unmolded
blocks of metal or other materials are cut, drilled, or milled, to exploring
the benefits of additive manufacturing where products are created layer by
layer with little need to waste copious amounts of material. While CNC (computer
numerical control) machining is the most common form of automated subtractive
manufacturing used to direct drilling and milling, such conventional technology
is also restricted in terms of innovation and the ability to create complex
geometries, or structures that are hollowed out to save time and materials
during production.
As 3D printing
began to infiltrate the industrial world, the word 'revolution' quickly came
into play. The tightknit community responsible for engineering new designs in
terms of hardware, software, materials, and open-sourcing was—like the industrial
pioneers who came before them—interested in shaking up the way products are
made and distributed.  
Why exactly is 3D printing so disruptive?
Independence in
manufacturing and intense customization are some of the key qualities allowing
3D printing to be so disruptive, as well as incredibly exciting and refreshing for
all members of the supply chain. This includes everyone from the product
developers to the end-users walking away with their purchases. For
manufacturers who embrace and make the investment into 3D printing, the
benefits are substantial, beginning with freedom from the restraints of that
subtractive dimension. As an added touch, 3D printing is so efficient that one
printer can be used to replicate another!
3D printing
means letting go of the cookie-cutter, one-size-fits-all mentality for
industrial production. Consumers benefit spectacularly from these advances; for
instance, shoe manufacturers are now leaping years into the future with a wide
range of new designs, whether for running shoes geared toward serious athletes
or comfortable flats to be worn by consumers seeking an easygoing, personalized
fit. Some of the haute couture designs may be considered more high art than
functional footwear, but the bottom line is that there is great power in
customization for consumers and generic shoe sizes may soon give way to a new
benchmark as shoes are designed around each wearer's specific foot—along with
other accompanying needs like 3D printed orthotics.
Traditional applications are strengthened with modern materials
While it may seem like engineers are suddenly going wild creating 3D printed parts for applications like aerospace, keep in mind that organizations like NASA have had technology like digital fabrication under wraps for decades. As access to advanced hardware, software, and materials continues, here are several examples of the industries being affected, and impressively so:
Aerospace – whether printing with selective laser sintering (SLS), multi-jet fusion (MJF), or other processes, materials like titanium and other metal alloys are becoming the norm for this application. SLS nylon is also suitable for aerospace parts, offering the flexibility often required. While many innovative parts are being created for rockets, as well as stylish components for jet interiors, 3D printing is extremely useful for rapid prototyping and testing—as well as digital fabrication for spare parts on an as-needed basis (eliminating the need to house inventory gathering dust and taking up unnecessary, expensive space). 3D printing technology allows for the use of more durable materials that are lighter in weight, and often requires considerably fewer parts for some large components like engines.
Automotive – car manufacturers have been in the know for decades when it comes to additive manufacturing; however, the use of 3D printing for critical, functional parts is a relatively new trend. While talented engineers may be able to prototype nearly an entire car, new manufacturers on the scene are also beginning to tout cars comprised of virtually all 3D printed parts.
As a boon to vintage car enthusiasts and restoration garages, 3D printing also allows for the amazing ability to scan old parts that now may be obsolete. Not only can they be fabricated fairly easily, but they can also be updated with improved features if needed. Processes such as SLS and MJF are often used in automotive applications, and Shapeways offers a variety of materials suitable for high-performance car parts, including Ultrasint® PP nat 01 and Ultrasint® TPU01, and Arnite® T AM1210 (P).
Fashion, footwear, jewelry – many evolving products are not very realistic or accessible to the average consumer, but today's designers are becoming more focused on 3D printed products that are affordable and meant for everyday wear. SLS has been an interesting technology for manufacturing high fashion bordering on the 4D as it is able to morph in relation to the environment of the wearer, as well as specific new techniques and materials just for footwear, and a variety of different processes for 3D printing jewelry; in fact, Shapeways now offers over ten different printing technologies, and over 75 materials.
Medical – a long list of 3D printing processes and materials such as metals, alloys, and thermoplastic polyurethane are being used in the medical field today, offering fascinating developments meant to benefit the human race and our future generations. While binder jetting, extrusion, photopolymerization (SLA, DLP), and more are currently being experimented with, as well as producing a variety of 3D printed models and devices, bioprinting is undoubtedly one of the most captivating areas with the potential to 3D print organs. Such advances mean cutting down on waiting lists for human organs, or even eliminating them altogether.
Implants, prosthetics, orthotics and more also offer the potential for improving the quality of life for many, as well as saving lives in some cases. While biomedical applications like implants (often made from material like titanium) are becoming critical to surgical applications today, 3D printed prosthetics have made an enormously positive impact for disabled individuals in need of limb replacement—especially children in developing nations.
The industrial supply chain is where the revolution is happening
Most consumer markets find instant gratification extremely satisfying, leading to one of the reasons brick-and-mortar locations are still able to eke out a living while competing with the online world. In terms of 3D printing, real-time supply action is available for both makers and manufacturers. If you are a designer creating prototypes and functional products (jewelry designers are a great example), you have the ability to leverage 3D printing immensely, radically improving the process for getting products to market quickly. On working with Shapeways, ordering options are open to you 24/7. In a recent case study, designer Hanno Groen explained why they keep coming back to 3D printing—and to Shapeways:
"When we want to have a CNC product milled we have to make phone calls, we have to transfer technical drawings, we have to wait," says Groen. "That's the nice thing about 3D printing is you can upload it in the middle of the night, and you get an instant quote. You can push on 'order' and it's done."
Warehouses full of
inventory constantly being stocked, monitored, and moved around may become a
major inconvenience of the past too, as the supply chain becomes tightly
managed. Parts can be printed in small batches, with facilities located either
on-site or close by, cutting down on the time spent in many traditional
processes waiting on production in another state—or even another country. And
for companies engaged in their own industrial 3D printing processes, the story
gets even better with the potential to design, print, test parts, make changes—completely
on their own schedule.
As 3D printing on the industrial level for end-use parts continues to gain traction, some companies are leveraging it to the maximum and investing in technology that requires immense financial resources. Desktop users have the opportunity to seek much lower price points these days with so many manufacturers jumping on the bandwagon to put a variety of enticing hardware in front of consumers. Many of the cheaper units are not all they are cracked up to be, incapable of the perfection required for critical components. As industrial manufacturers of hardware and software continue to enter the market at an accelerated rate, options continue to broaden.
During times of COVID: 3D printing comes to the rescue
There is little good to say about a viral pandemic responsible for affecting millions and killing hundreds of thousands, but the 3D printing community has proven to be a shining star during great darkness—and huge deficits of necessary medical devices (such as ventilators and associated parts) and personal protective equipment (such as masks, shields, and more). As the traditional manufacturing supply chain began to buckle under the stress of low supplies and strained outsourcing vendors, scientists and members of the 3D printing community came together to manufacture the much-needed parts. Concerned business owners in some cases also shifted their focus to 3D print on-demand PPEs, nasal swabs for testing, and other necessary items related to the pandemic.
Learn more about industrial technology and materials from Shapeways
In modern
industrial manufacturing, big change usually means that consumers can look
forward to better tools and products—and suppliers and retailers can look
forward to an uptick in sales. The simplicity of it all is brilliant—with
rewards making themselves known on the bottom line.
Customers
seeking 3D prints, whether for replacing traditional parts or bringing new
innovations to life, are being introduced to a powerful new method for
designing, customizing, and enjoying on-demand fabrication in smaller volumes
as required. Everyone within the industry is benefiting from advanced
development in additive manufacturing, increased opportunities for
collaborations and partnerships, higher standards and increasingly more
regulation, and more cohesion overall—to include security for intellectual
property.
For companies who are just dipping their toes in the water, however, or may just need a variety of parts printed on a project-by-project basis, Shapeways is an extremely beneficial resource. The ordering process is intuitively easy: simply choose the best processes and materials for your products, and your parts will be put right into production.