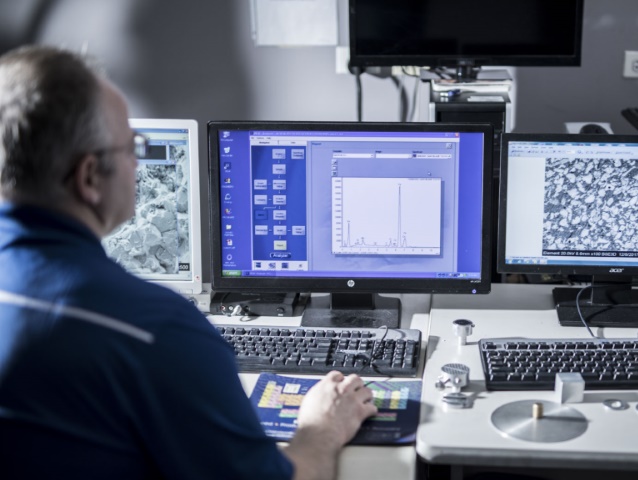 Material certification firm Element Materials Technology has expanded its laboratory in Antwerp, Belgium with a comprehensive set of powder characterization facilities.
The latest capital investment will enable the company to test for several new powder qualities including chemical composition, particle size distribution, morphology, contamination, flowability, and characteristic densities. With it, the laboratory now offers the full suite of powder characterization services in accordance with ISO/ASTM 52907.
Matt Hopkinson, EVP of EMEAA at Element, states, "Antwerp's new capabilities add to an extensive range of testing services for additive manufacturing that are unrivalled in Europe. This ensures we are best placed to provide essential testing services to a broad range of industries that utilize powder characterization, including aerospace and medical devices."
A stepping stone to industrialization
With powder bed fusion seeing an increase in adoption for end-use industrial components, powder characterization is as crucial as ever. The practice allows engineers to accurately determine the properties of metal alloys before ever printing with them, and is considered by Element to be the front end of quality assurance. Without it, there would be no way of determining whether a material is authentic, uniform, or ready for processing, resulting in a dangerous variation in powder performance.
Rick Sluiters, EVP Aerospace at Element, has previously said, "3D printing is well beyond an emerging market now, and is an increasingly important space for us to be working and investing in. Broadening our offering ensures that we are at the forefront of technical advancement, and we can provide a full suite of services to both new and existing customers."
Element Antwerp will now enable the company's customers to prove their 3D printing powders are regulation-compliant and within specification limits. This is absolutely critical for manufacturers in regulated industries such as aerospace and medical, where a part's failure in service can be extremely destructive.
Hopkinson adds, "3D printing is continuing to grow and feature across more and more industries and it's important that Element responds accordingly in order to provide the best possible service to our customers."
Powder characterization in academia
The Antwerp laboratory, one of 200 locations run by the company, is a BELAC (NEN-EN-ISO/IEC17025) accredited testing facility set to be audited for Nadcap accreditation for its chemistry services in the near future. With over ten years of experience in additive manufacturing-related services such as powder qualification, material qualification, and component testing, Element is a leading organization in the market space.
Similar powder characterization facilities also see heavy use in academia during metallurgy experiments. Researchers from the I-Form Advanced Manufacturing Research Centre in Dublin have previously investigated the effects of metal powder reuse on the porosity of 3D printed parts. Specifically, the team employed X-ray tomography, AFM (atomic force microscopy) roughness measurements, and nanoindentation measurements to determine the impacts of reuse cycles on stainless steel 316L.
Similarly, at the University of Washington, scientists have previously investigated the effects of Ti64 recycling during powder bed fusion. The study looked at electron beam melting over 30 build cycles and used scanning electron microscopy to visualize surface defects.
Subscribe to the 3D Printing Industry newsletter for the latest news in additive manufacturing. You can also stay connected by following us on Twitter and liking us on Facebook.
Looking for a career in additive manufacturing? Visit 3D Printing Jobs for a selection of roles in the industry.
Featured image shows the inside of an Element powder characterization lab. Photo via Element.