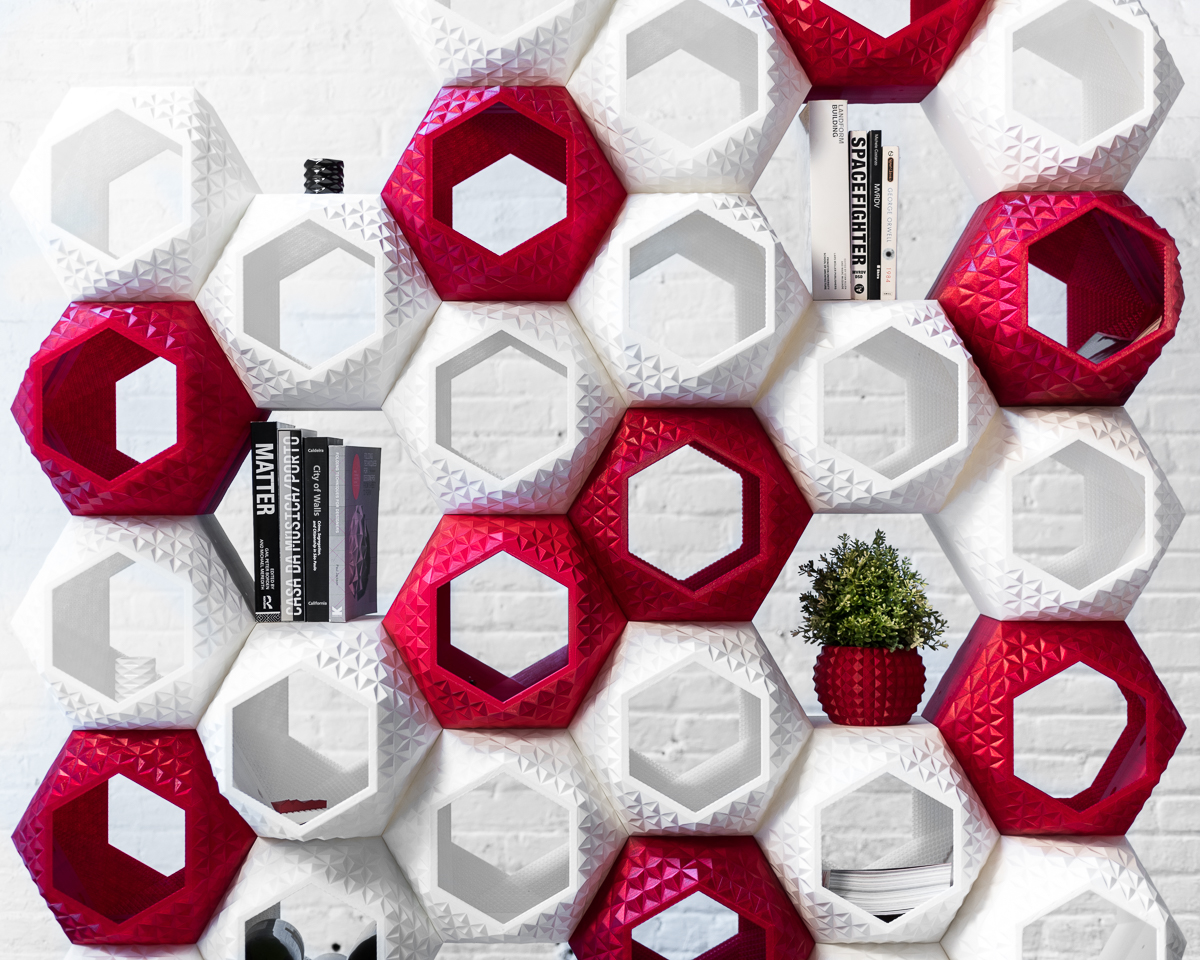 The use of 3D printing in furniture design has
allowed for the creation of highly precise, intricate and functional works of
art that use materials in fresh, imaginative ways. Many designers are using 3D printing
to create modern, sometimes futuristic furniture that uses the aesthetic of
machine made textures to its advantage. Here are a few to get started:
Folding Stool Printed by SLS Technology
In 2006, Patrick Jouin from Belgian design company Materialise.MGX created the ultimate practical folding seat with the One Shot Stool. The stool is designed to twist in one simple motion from a narrow folded position not much larger than a walking stick or folded umbrella into a sturdy and functional seat. The stool has a modern, fresh aesthetic and is easy to transport and store. The stool was printed using Selective Laser Sintering and the stool and all of its moving parts and hinges were cut out of the same piece of material.
The Most Intricately Detailed Chairs You've Ever Seen
Team CurVoxels from the Bartlett School of Architecture in London created a series of robot-printed filigree chairs using the designs of a S-curved chair as their basis. These highly intricate and complex chairs consist of thousands of tangled looking filaments in varying densities depending on where structural support needed to be strongest. The team created a custom nozzle for their printer that was able to produce four to six millimeter filaments in the air that allowed for uninterrupted printing and the students were able to alter the pattern where needed using an app.
A Versatile Modular Shelf for Spaces of All Sizes
Sebastian Misiurek and Arianna Lebed designed SuperMod as a multi-faceted unit that could act simply as a shelving unit but also as a partition or standalone piece. Each of its mods were printed in opaque white and translucent red plastic and can be detached and moved around to suit specific storage needs as well as allow light to travel through it in different ways and create glowing effects. Using on-demand 3D printing, this versatile modular shelf can consist of as many individual units as one chooses to achieve the desired look or to fit a client's specific storage needs.
Nature Inspired, Artificially Manufactured
The first collection produced by Spanish design company, Nagami Design, was a series of four 3D printed chairs, collectively named Brave New World, designed by Zaha Hadid Architects, Ross Lovegrove and Daniel Widrig. Bow and Rise, the first two chairs (Zaha Hadid), were inspired by coral reef and marine ecosystems and both feature a curved seat and a singular base printed by a pellet-extruder. The RoboticaTM stool (Ross Lovegrove) draws connections between natural programming and artificial manufacturing that occurs in robotics. The seat is made of silicone inserts and the seat itself was created using a continuous rotational process fusing layer upon layer together. David Wildrig's Peeler chair is composed of three curved, seven-millimeter-thick shells of PLA plastic and was designed to use as little machine time and create as little waste as possible.
Handcrafting is still just as viable a way to create furniture, as that produces its own particular aesthetics. 3D printing simply allows for the further exploration of what aesthetics are possible and allows for there to be a focus on different types of details and methods, broadening the scope of what designers can create.
Feeling inspired? Let Shapeways 3D print your creation today.