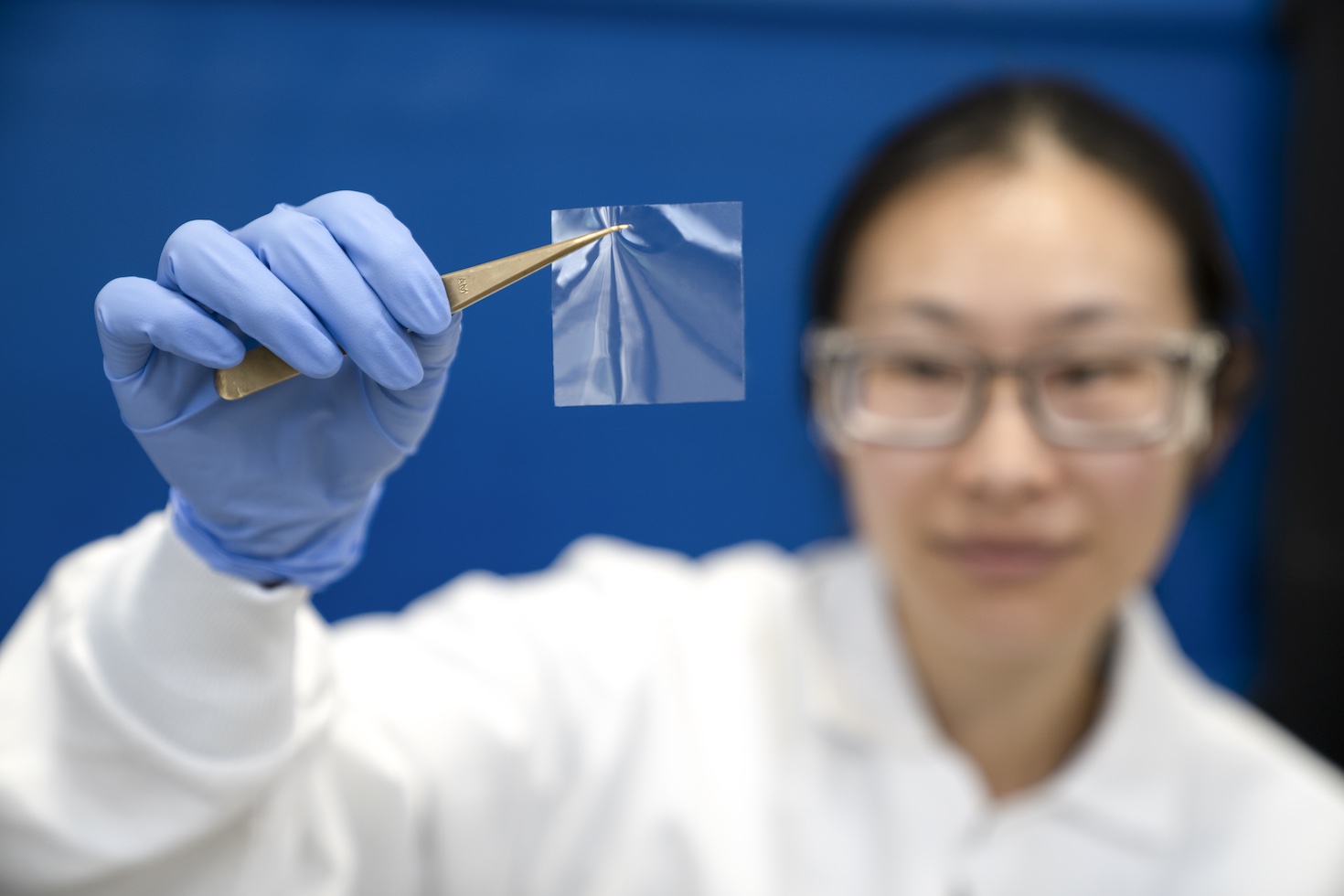 Zymergen made a splash on Earth Day, as the first « biofacturer » to go public. Share prices have risen steadily since the initial offering, putting the company's valuation at more than $4 billion as of this writing, in what could be a promising sign for scaling up green chemistry solutions.
The San Francisco Bay Area company produces one commercial product, a bio-inspired film used in personal electronics, but it plans to unveil 10 products for use in consumer care, agriculture and electronics over the next few years.
But first, what is biofacturing — and is it truly more sustainable?
Zymergen describes biofacturing as using nature's biological building blocks, rather than petroleum-based chemicals, in a manufacturing process that combines synthetic biology with machine learning and automation.
The company has created what it calls a « metagenomic database, » or an alternative chemical catalog, comprised of 75,000 biomolecules derived from the DNA of soil microbes. When it designs a product, it searches the database for the properties it desires in these biomolecules.
Questions about the inputs and outputs from these processes, and whether the process technologies are safer, will be important to answer.
To create a product, Zymergen modifies the genetic material of microorganisms, turning them into tiny chemical factories that produce the desired biomolecules, in a fermentation process akin to winemaking. Adding machine learning and automation to this synthetic biology process quickens the company's speed at honing its products and bringing them to market.
Biofacturing enables the development of novel, or breakthrough, products that are more environmentally friendly, according to Zach Serber, chief science officer and co-founder at Zymergen.
« We see the combination of biology and chemistry to manufacture differentiated products is the future. It's inevitable. And the sooner we can bring that about the better, » he told GreenBiz.
But, Serber also noted that Zymergen's business model focuses on winning market share through superior performance, rather than sustainability. « I have come to believe that it's best to have performance be the chief virtue you offer, with sustainability coming along for the ride, » he said.
Zymergen's film, for example, has superior performance to what's on the market because of its transparency, which makes it particularly useful in electronic screens, according to Serber. « Nobody had been able to achieve this particular combination of hardness, clarity and flexibility before, » he said.
Ahead of the supply chain
But here's the rub. As of now, the film, Hyaline, is made with 100 percent petroleum-based chemicals. The company invented the film through a biological process but is unable to produce the volume of film that it needs using its contract fermentation companies. To meet demand, the company « reverse engineered » the product using petroleum-based chemicals, according to a Zymergen spokesperson.
The company has its line of sight on producing the bio-based product, a roughly 50/50 blend of biomolecules and petroleum-based chemical, by the middle of next year, the spokesperson said.
The film can be made by any film manufacturer, whether it's bio-based or petroleum-based, he added. The roadblock is in getting the « slurry » from fermenters to the film manufacturers.
This transition period from petroleum to bio-based doesn't particularly trouble John Warner, an inventor and visionary who, along with Paul Anastas, first defined principles for green chemistry, an approach to designing chemicals and materials that are safe for human health and the environment. Warner joined Zymergen last year as distinguished research fellow.
« I chose Zymergen, with my passion, with what I want to do … because of biomimicry and bioinspiration. I feel very strongly that the path forward to a sustainable future must blur the lines between bio-based and petroleum-based, » he told GreenBiz in December. « It's the story of my life, balancing the pragmatism and idealism. »
Asked whether Zymergen runs the risk of never getting to the bio-based product if buyers and the supply chain don't see the incentive, the company's spokesperson said the fermentation approach is much less expensive, but that buyer demand will be important.
The Department of Defense's recent allocation of $87 million into a public-private consortium, BioIndustrial Manufacturing and Design Ecosystem (BioMADE), also may help to address the question of scaling up the production volume of fermenters.
But is it more sustainable?
Assuming that Zymergen transitions to the bio-based film next year, what do we know about its sustainability?  
The company has hired a third-party auditor to review its life cycle analyses for materials, wastes and energy use, according to the Zymergen spokesperson, but it was not ready to disclose the results. As far as toxicity goes, the company evaluates its materials every step along the way, from the original biomolecules to the polymers it creates with them, to the final products, according to Serber. Similarly, the company isn't yet releasing that information.
But if Zymergen achieves its goal of cutting back petroleum-based chemicals in the bio-based film, that would be a win for cleaner chemistry, according to Mark Rossi, executive director of the nonprofit Clean Production Action, who called the chemical industry's current reliance on fossil fuels « incredibly toxic. »
In principle, biofacturing is less energy-intensive because it allows for a modular manufacturing approach, according to Joel Tickner, professor at the Lowell Center for Sustainable Production at the University of Massachusetts. Petrochemicals are built off a platform of chemicals, such as benzene, he explained, and that means a lot of benzene is needed as a starter material for other chemicals. It also means that large-scale reaction vessels and chemical refineries are needed to make traditional petrochemicals.
In contrast, « synthetic biotech allows you to go right to the final chemical transformation, » Tickner said. « You can do them at smaller scale and in lower investment because you're letting bugs do the work that you had molecules doing before. »
In fact, the need for « steel in the ground, » facilities to produce the chemicals, has been a barrier to scaling up green chemistry solutions, according to Tickner.
Overall, he thinks Zymergen's progress is « a huge step forward in addressing one of the major challenges to green chemistry, which is scale. »
Rossi agrees. « It's exciting to see the development of innovative technologies that reduce toxicity and increase green chemistry. Questions about the inputs and outputs from these processes, and whether the process technologies are safer, will be important to answer. »