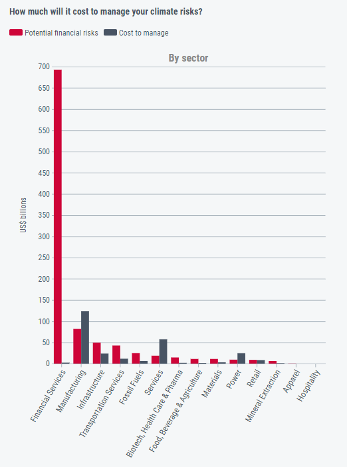 Here are the three key take-aways from the forums:
1. Corporates Cannot Ignore Sustainability
"We are at a point where every company in the world actually has to care," explained Mauro Cozzi Co-Founder of Emitwise at the Quantifying the Race to Net Zero – Data Tools for Business session.
One of the few silver linings we have observed in 2020 is a renewed enthusiasm for corporate sustainability.  Evidence for this includes:
Public policy
Corporate governance
Consumer demand.
Perhaps living through the realities of one global crisis had made the oncoming climate crisis more tangible. While the past few years has seen a tide of high-profile corporate sustainability commitments, setting the tone for big business. Over the next couple of years, these commitments need to be accounted for. This is where the cleantech ecosystem steps in. Innovators like PlanA. Earth, Emitwise and Atos have launched software platforms to automate data collection, provide greater accuracy of corporate emissions and real- time analysis and insights. This will enable transparency, accountability and comparability of climate pledges and action.
2. Financial services are acting on climate-related financial risk
On a similar technological vein, innovators have launched platforms to analyse corporate climate-related risk exposure down to an asset level e.g., a single building. For financial service firms, the industry most at risk from climate change, but also the industry with most to gain (Figure 1), these technologies can be transformative.
This is what the Cleantech Forum San Francisco session Climate-related Risk Exposure – The Innovators Helping Investors Better Understand their Portfolio explores. Tim Mohin, VP of Sustainability at Persefoni opened with the Peter Drucker quote "What gets measured, gets managed", which should ring true for this industry. Innovators can assign a monetary value to action and inaction, where action usually outweighs inaction or business-as-usual. As a result, investing can occur with the climate in mind, presenting a longer-term outlook, while also providing resilience. Additionally, regulation in some nations will soon make climate-related financial risk exposure mandatory for all financial services firms which will shift the drivers from a carrot to the stick.
3. Mandatory disclosures will be transformative
In an informal discussion session on Mandatory Disclosures at Cleantech Forum Europe, Sorkin explained how this market has crossed an inflection point due new requirements (Figure 2).
France, UK, New Zealand, Hong Kong, Japan and the EU have or are making progress towards ratifying mandatory disclosures for both climate-related risk exposure and emissions for public companies and the financial services sector. In the US, the Biden Administration has committed to making progress towards mandatory disclosures for public companies down to scope three (supply chain) emissions.
The link between climate risk and corporate balance sheets is becoming more mainstream. As a result, accounting for climate risk and opportunity may soon be embedded in all business decisions.