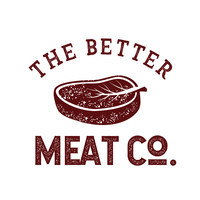 Looking for the latest market movement in cleantech?  From agriculture and food to energy, transportation and sustainable materials through 3D printing, you've found the insight you're looking for.
Agriculture & Food 
Better Meat, provider of plant-based meat alternatives and ingredients, raised $8.1 million in seed funding from Greenlight Capital, Green Circle Foodtech Ventures, Johnsonville Ventures  and Lever VC. Better Meat value proposition is in offering products with 30% – 50% plant blended meat and will use the funding to further grow its business reach and line of products. 
Energy & Power 
Ecoppia, developer of autonomous solar array cleaning robots, secured $40 million in growth funding from CIM Investment Management. This round will allow Ecoppia to continue its geographic expansion, and accelerate development towards autonomous, data-driven solar O&M solutions. Ecoppia's technology is proven for utility-scale solar sites. 
Materials & Chemicals 
BCN3D Technologies, manufacturer of desktop polymer 3D printers, secured $3.3 million in Series A funding from CDTI-Centro Para El Desarrollo Technologico Industrial, Mondragon Corporation, Accurafy, JME Venture Capital, and Danobat. The printers are equipped with independent dual extrusion systems that allows for multi-material 3d printing. Funding will be used to improve and expand BCN3D's offering, with the integration of new hardware features and the development of industrial-grade materials.  
Resources & Environment 
Propeller Aero, developer of 3D mapping software for worksite, mining, and waste management analytics and monitoring, secured $18 million in Series B funding in a round co-led by Blackbird and Costanoa Ventures. Propeller Aero offers end-to-end solution to track, map, and measure your worksite. The funds are to be used to continue to build operations and expand business reach.  
Transportation & Logistics 
Cowboy, manufacturer of electric bikes, secured $27 million Series B from Exor, HCVC, Isomer Capital, Future Positive Capital, and Index Ventures. The bikes on offer have supercharged removable batteries, and a carbon belt transmission. This funding will be used to support expanding team size, scale operations and grow the company's footprint across Europe. 
Track Cleantech Deals And Find Start-ups in Seconds
Get fast and accurate insight into the deals, investors and technologies driving sustainable innovation with our data platform, I3. From agriculture to energy and mobility to IA, you can see both the big picture and the fine details. And best of all, you can start a three-day trial for free.