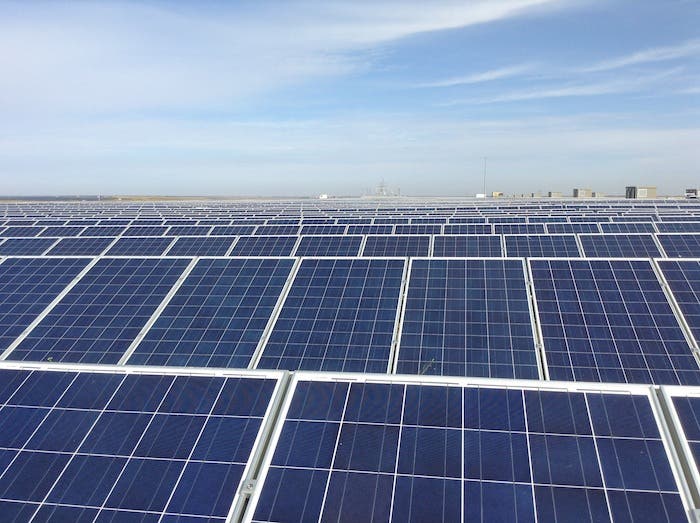 May 24th, 2020 by Saurabh 
---
Solar Energy Corporation of India (SECI) has awarded a large tender for steady supply of renewable energy. Part of the project awarded under this tender will supply power to a high-profile area in India's capital city.
One of India's leading renewable energy IPPs, ReNew Power, has secured rights to develop a 400 megawatt project under a recent tender issued by SECI. The company will be free to set up either solar or wind or solar-wind hybrid project to supply a pre-defined amount of electricity to distribution utilities in capital city New Delhi and federally-administered regions of Dadar and Nagar Haveli.
ReNew Power secured the project at a tariff bid of Rs 2.90 (US¢3.81) per kilowatt-hour. This tariff will increase at 3% each year for first 15 years of the 25-year agreement to supply power. Two other companies submitted bids for this tender. Greenko Energy Holdings had bid for 400 megawatts while Ayana Renewables and HES Infra had bid for 100 megawatts and 50 megawatts, respectively.
Power from this project will be supplied to a high-profile area in New Delhi. The area is home to India's federal government as well as diplomats of numerous countries and has an area less than half that of Paris. Dadar and Nagar Haveli are geographically separate but administratively a singular entity located in western region of India. Its area is comparable to the city of Albuquerque in New Mexico.
The tender was a first-of-its-kind where developers would be required to supply renewable energy throughout the day. Given the small geographical area in the two cities and comparatively low power demand, the share of renewable energy is expected to increase very sharply in their consumption mix.