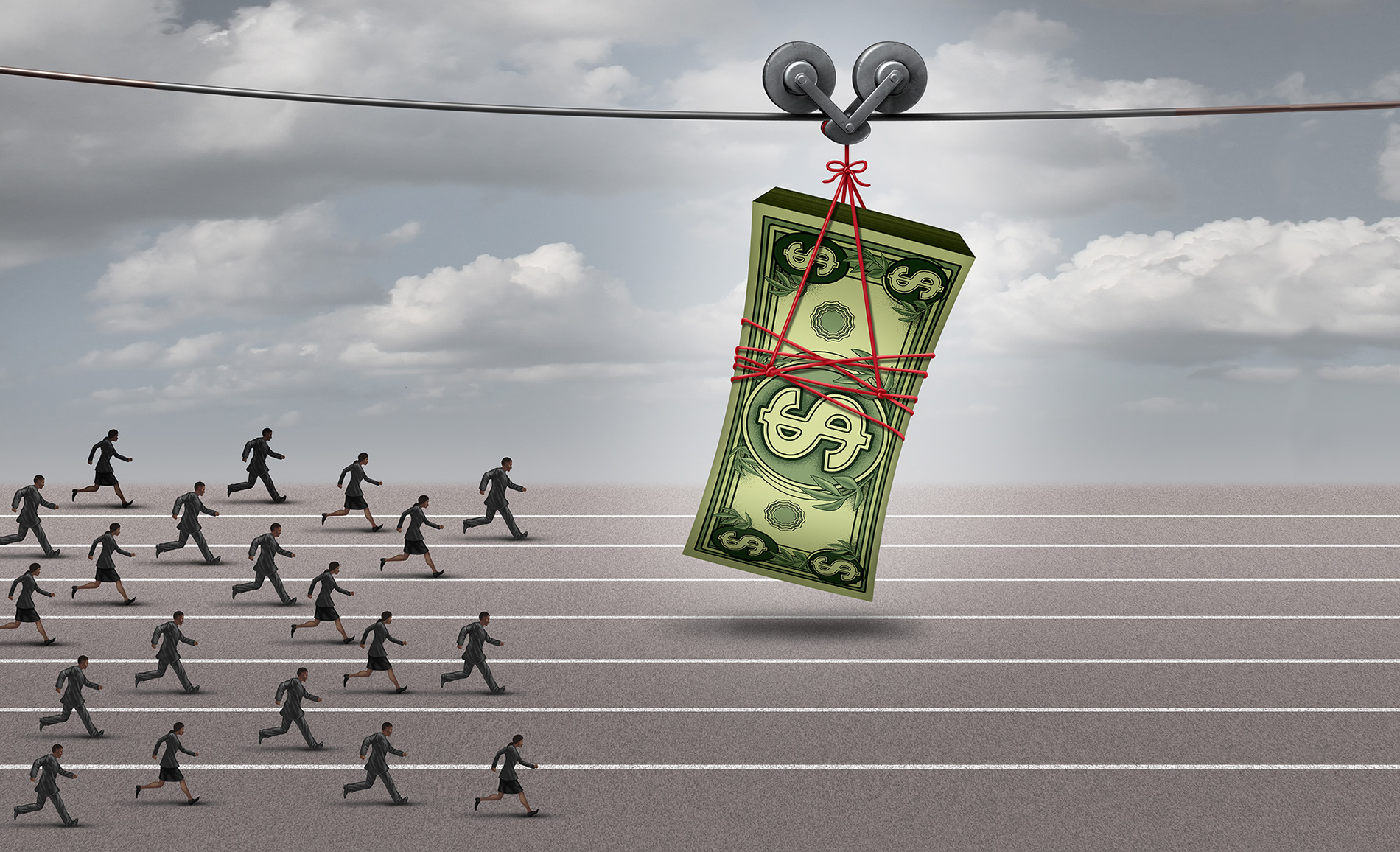 I've been following the money this past week. « The money, » in this case, is the sprawling and spiraling world of sustainable finance.
The occasion, as you may have guessed, was our announcement Nov. 30 of our newest annual event: GreenFin, taking place in April. It drew the attention of a number of friends, colleagues and veritable strangers who wanted to discuss the event's themes, tracks and topics.
The ensuing conversations — and, no doubt, many more to come — are a continuation of the learning journey I've been on for the past few years, seeking to understand the role of the financial sector in advancing sustainability solutions and a clean, decarbonized economy. For someone who's quickly out of his depth when it comes to money matters, it's been a steep learning curve.
Even still, last week's conversations were a real eye-opener. Let me explain.
In 2019, when we first started holding our GreenFin Summits — the precursor events to GreenFin 21 — the focus was relatively narrow: the role of environmental, social and governance (ESG) data in the investing world. Specifically, the alignment of company ESG reporting with the needs of investors, particularly institutional investors and pension funds, which are increasingly viewing high ESG scores as a proxy for good management and reduced risk.
This by itself is a complex topic. There is a lack of consistency among various ratings methodologies, a cacophony of ESG standards and frameworks, and a lack of clarity about which data is, in fact, material.
« So, sustainable finance is about aligning and harmonizing the needs of both investors and companies, » I concluded some time ago.
Not so fast. It was soon evident that the topic of sustainable finance was bigger than just ESG and investors. Hence, the addition of sustainability-linked finance — bonds and loans with terms tied to environmental (and, in some cases, social) outcomes. That's the realm of banks and other financial institutions.
« OK, then, » I ventured. « Sustainable finance covers how ESG scores are being used by investors as well as by financial institutions to determine risk and, thus, capital allocation. »
I was getting warmer, but just getting going.
For one thing, ESG data is just that: data. It must be sourced, verified and scored consistently across companies to be meaningful to investors, banks and other interested parties. We're just not there yet. Did I mention the cacophony?
Implements of instruction
ESG data, it turns out, isn't being used solely by investors and lenders. It is increasingly becoming a management tool as companies take ESG data, both structured and unstructured, and apply artificial intelligence to assess potential business decisions. « They create a virtuous ESG Loop, where goal-setting, bench-marking and course-correcting reinforce sustainability, » wrote Richard Peers, founder at ResponsibleRisk Ltd, a London-based consultancy, in the blog Finextra.
Me again: « So, the ESG data that serves as the foundation for sustainable finance is increasingly driving not just investment decisions but also management decisions. »
Yes, but sustainable finance is far bigger than just the companies seeking capital to expand their operations or invest in clean technologies and other things.
In fact, companies may represent a relative pittance compared to what's needed to finance public infrastructure: all those airports, highways, ports, water districts and other critical needs for which cities, states, provinces and nations routinely drop a billion dollars here and there. Can ESG data help ensure that they are built in a manner that makes them resilient in a climate-changing world, even mitigate the threats of droughts, floods, hurricanes, wildfires and all of the other calamities in the first place? Sustainable finance can help.
There's gold in all that green: a bond's quarter- to a half-point lower interest rate for a green 30-year, billion-dollar bond could translate into tens of millions of dollars in lower costs, money that could go to any number of other worthy causes, or into taxpayers' pockets.
Me: « OK, I think I'm finally getting it. Sustainable finance is a way of deploying investment capital to create sustainable outcomes at a societal and economy-wide level. »
Well, almost.
Financing the transition
If you broaden the aperture a bit more, you'll see a much, much bigger opportunity: to finance the transition of the global economy to achieve the United Nations Sustainable Development Goals.
According to a 2019 report, Climate Finance Strategy 2018-2023, from the Hewlett Foundation:
To put the world on the path to solving climate change, the current level of funding for climate-friendly activities must be tripled to at least $1.5 trillion annually. Fortunately, the multi-trillion-dollar capital sources needed for climate already reside in the current global financial system many times over. Based on publicly available data, it is estimated there is nearly $250 trillion of commercial capital available globally in five primary capital pools (Asset Owners, Retail Bank Deposits, Development Finance Institutions (DFI)/Multilateral Development Banks (MDB), Private Equity and Venture Capital).
That's a monstrous opportunity, and it broadens the definition of « sustainable finance » even further to include vast pools of capital to take on humanity's most pressing challenges. In other words, the capital it will take to get from here to sustainability.
« So, sustainable finance is how we align capital flows with the opportunity to address the world's biggest social and environmental problems, » I concluded.
I'm still not sure I've nailed it, but I'm getting closer. At minimum, I've taken a much broader view of what sustainable finance means and what GreenFin could address.
To be sure, we won't be addressing all of these things at GreenFin 21; I'm guessing it will take a couple of event cycles to find our footing. We'll focus, as my learning journey did, primarily on ESG investing and green bonds and loans.
But my quest for understanding has helped to create a roadmap of how this event — and the convening power of GreenBiz and its remarkable community — can meet the moment.
Over time, I suspect, much of this will become commonplace, simply the way business and finance are conducted. We've seen that in many other aspects of sustainability, from renewable energy purchasing to the circular economy. Visionary ideas become commonplace and, eventually, the status quo.
And at that point « sustainable finance » will become, well, just finance.
I invite you to follow me on Twitter, subscribe to my Monday morning newsletter, GreenBuzz, and listen to GreenBiz 350, my weekly podcast, co-hosted with Heather Clancy.