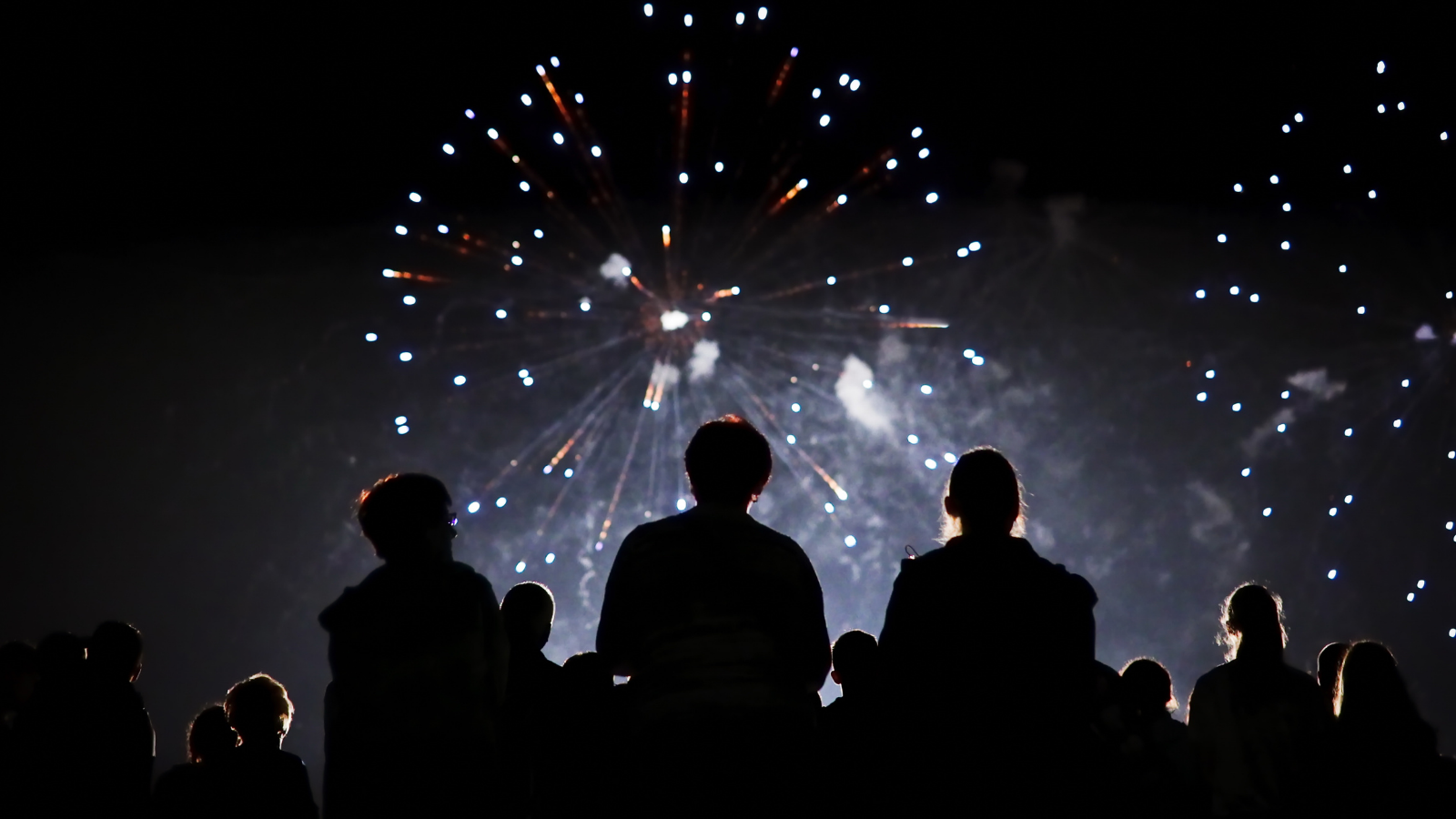 You may remember, this time last year, we were feeling really optimistic. There was an undeniable increase in cleantech investors, new technology and business models were being deployed in an impactful way, and a new generation was showing urgency and taking action to combat climate change.
Planning for our big event Co_Invest Cleantech was underway. And, we couldn't wait to officially celebrate our 10 year anniversary. We were eager to gather our ecosystem once again in Chicago as we do annually.
Even though the year did not in any way continue as expected. We persisted. We quickly realized that we could successfully support startups and our ecosystem through virtual programming and engagement.
As eternal optimists (a prerequisite for investors who survived the cleantech bubble burst of the early aughts), we want to reflect on the good in 2020. We're proud of what we and our portfolio companies achieved this year. We had our ups and downs, but we continue to be motivated and inspired by our work and the innovative climate technology being discovered every day.
Erik Birkerts, Chief Executive Officer
Finding the good in the bad was certainly a key survival strategy for 2020. On the climate front, it was hard not to be overwhelmed by the evidence that the planet was failing (or, more appropriately, that we were failing the planet!). The wildfires in California and the dystopian images of the Bay Area glowing orange and enveloped in smoke were enough for one to go fatalistic in thinking we were doomed. The storms in the Gulf were equally distressing, particularly as our middle daughter announced her intention to go to Tulane next year!
Yet, these events did jar people, many who had previously been dismissive, into the realization that it was time to get our act together on climate. As such, we've witnessed a marked inflow of smart people and smart money join the fight. And, with the new Biden-Harris Administration, climate appears to be a central issue area for all of government and not just a few agencies. Getting coldcocked by planet earth sucked but I think she got our attention finally.
Paul Seidler, Managing Director
Everyone loves a good top 10 list! From my perspective, here are the 10 best things that happened in 2020.
Made 4 new investments: Iris Light Technologies, Renewance, MITO Material Solutions, and Varuna
Effective March 16th, I wore sweatpants or shorts to work EVERY DAY — even for Co_Invest Cleantech when I wore a tie (but don't worry, the sweatpants matched the tie)
Major corporates made major climate commitments, including Microsoft, Amazon, Google, Walmart, and others
Election
My personal carbon footprint shrank big time — ZERO flights in 2020!
Solar/renewable energy stocks soared as O&G stocks plummeted
Effective March 14th, I ate every meal with my kids*
Despite extraordinarily low oil prices, big auto signals intent to double down on EVs
The Last Dance (Bulls documentary)
In the face of adversity, the CET team remained in-tact and dedicated to our mission
*Note this would also appear on my '10 worst things of 2020' list
Estelle Seals, Director, Operations
This year has been both challenging and exciting. Despite the new normal work environment, Clean Energy Trust's mission and focus is stronger than ever. As I look to the future, I'm inspired. We're continuing on our path, creating new partnerships and leading the way in cleantech innovation. Whether we're working virtually or in our 2000 sq/ft office, we'll keep evolving.
Ian Adams, Managing Director
I joked on a call earlier this week that my motto should be "right for the wrong reasons" when my confusion over a unit of measure led us to catch a discrepancy in a memo.
When we were planning the launch of our inaugural University Accelerator program at the beginning of the year, we decided it made the most logistical sense to conduct it virtually during the summer. Little did we know then that we wouldn't have a choice!
Although we were right for the wrong reasons, I'm happy to report our cohort had a great experience this summer operating remotely — they engaged with industry mentors, participated in seminars with thought leaders from the space, and worked with CET to drive their businesses forward.
Susie Spigelman, Director, Business Development and Partnerships
As many of you know, Co_Invest Cleantech is the highlight of our year. We love welcoming all of you to Chicago to meet our portfolio and network with each other. When it hit us that 2020 had different plans for us, we sprinted to the virtual whiteboard to brainstorm how we could pull off an epic online event.
We weren't sure how it would come together, but with a little elbow grease and a willingness to step outside our comfort zone, our virtual Co_Invest Cleantech became one heck of a positive experience! The program included a live-recording of the My Climate Journey broadcast, pitches from our portfolio companies, and a performance from world famous juggler, Shayle Kann (see 3:48 here).
We were absolutely blown away by the amount of engagement and positive reactions the event received. It was a fantastic experience that we hope to build upon in the future. If you didn't join us, you should definitely check out the recorded program on YouTube.
In addition to 2020 being the Year of Virtual Events, it was also the Year of the Quarantine Puppy, a trend that I unabashedly leaned into. We welcomed Walter the goldendoodle to our family a few months ago and are loving our furry friend.
Tony Zhu, Venture Associate, Venture Development
Despite some initial setbacks in the form of supply chain and funding difficulties across the board, our portfolio companies were quick to bounce back with stronger operational muscles than ever before.
Many were also able to find unique opportunities within the pandemic environment, from new customer interest to virtual sales opportunities to operational cost-cutting measures. These new operating capabilities and strategic initiatives have been difficult but highly rewarding to achieve, and will pay dividends down the road as the world moves forward on a path to recovery.
Dylan O'Reilly, Program Manager
If you told me at the beginning of 2020 that over the next year, I would slowly earn an unofficial Ph.D. in Zoom, I probably wouldn't have believed you. Alas, here we are.
Although I had some worries about transitioning our Fall Investment Cycle entirely remote, I believe this might have been one of our strongest cycles yet. By forcing us to change how we operate, the Investment Team was able to take a deeper look at where we can be more efficient and how we can offer a better experience for companies who apply to our program.
Speaking of companies, it was inspiring to see how so many have been able to remain agile in the face of COVID-19. Their resilience gives me confidence that great ideas and innovations can often arise during periods of immense hardship.
Amy Yanow Fairbanks, Communications & Content Manager
Working in communications always requires flexibility, pandemic or no pandemic. By focusing on sharing and connecting virtually throughout 2020, we've been able to expand our reach and resources globally. Although connecting with our innovation ecosystem has evolved, opportunities for innovation and collaboration remain abundant.
Even before Thursday, March 12, 2020 (the last day I was physically in the office), the team was hard at work keeping startups, investors, and supporters up to date with our work and investments through our monthly newsletter, social media, and our blog. In hopes of making our offerings even more accessible this year, we started a YouTube channel this summer and moved our events online last spring. Curious what the new year will bring, but we'll be ready for it.
…
Thank you for reading our reflections on 2020. Ready for 2021?!
We wish you a happy, healthy new year!