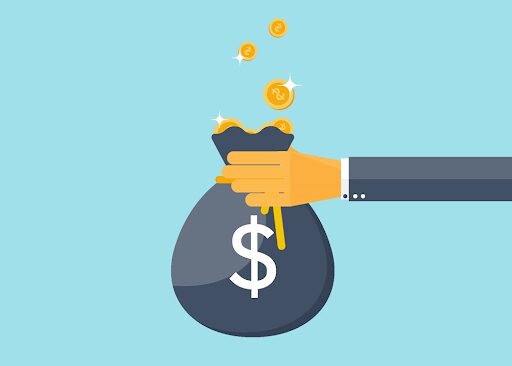 This month, we're covering the rush of investing into startups that quantify, manage, and verify carbon emissions reductions, Texas' grid troubles, new research on transitioning fossil fuel workers, and more!
Climate Software Gold Rush
Over the last several months, and in the last month in particular, there has been an enormous amount of interest and investment in companies that work to quantify, track, and verify carbon emissions reductions and carbon offsets.
Last month we mentioned Union Square Ventures' new Climate Fund — their first investment, SilviaTerra, is in this space — the business monitors and verifies forest-based carbon offsets.
Over the last several weeks, Patch raised funding from Andreessen Horowitz and Watershed Technology raised funding from Sequoia Capital and Kleiner Perkins. This Watershed team of former Stripe employees has developed a software tool to evaluate changes to their carbon footprints, while Patch develops APIs to calculate and identify opportunities for carbon emissions reductions through carbon offsets.
A decade ago, Marc Andreessen shared his software-only approach, emphasizing "No clean tech, no rocket ships, no electric cars. No China or India." Sequoia and Kleiner, meanwhile, are major venture firms, but don't do much in the cleantech/climate space these days.
What's going on here? As corporations and governments align towards being carbon neutral by 2050 (or sooner), they will obviously need to keep track of this process and make sure that it actually happens. So, there's undoubtedly a business opportunity here.
While these software solutions don't solve everything (you still need to actually do the decarbonizing since you can't offset your way to net zero), this enables companies that only invest in software to jump into the cleantech space in deals that make sense for them, since these companies have more in common than other B2B software solutions than they do with a new electrolyzer technology. Presumably, when Marc Andreessen said "no clean tech," it wasn't because he liked climate change, it was because software is what he knows and where he sees the best opportunity for value creation.
Everything's Bigger in Texas, Including the Power Grid Failures
Credit: Ron Jenkins / Getty Images
People had a bad time in Texas when extreme weather created demand and supply shocks which led to rolling blackouts. What went wrong? Who's to blame? It's complicated.
This Greentech Media piece does a good job of unpacking some of the nuance. As former FERC senior advisor Alison Silverstein is quoted in the piece saying,
"We set up rules very deliberately to say, 'Give us the cheapest gas, power and water you can get, and don't bother me about all that other stuff.'
If A Number Matters to a Forest — But No Ones Has Heard of It, Does It Really Exist?
The Biden Administration reinstated a real Social Cost of Carbon — to $51 (up from $8 under the Trump administration), and will undertake a more thorough evaluation, which will likely lead to it climbing higher still.
The Social Cost of Carbon is referred to as "the most important number you've never heard of" often (as often as anyone talks about these things at least). As economist and Director of the Energy Policy Institute at the University of Chicago (EPIC) Michael Greenstone puts it, it is "the benefit, in money terms, of reducing carbon emissions."
It's how the government evaluates whether a decision they make related to the climate is worth the cost. This isn't the same as a carbon tax, but it functions to influence regulations in a similar manner to if a carbon tax was in place (although no money is exchanging hands with the social cost of carbon).
Jobs Jobs Jobs
The Brookings Institution released a nice report highlighting the opportunity for clean energy jobs to supplement fossil jobs in many counties across the country where they are numerous. It addresses one concern of the energy transition: that as we shift to more renewable sources of power, it will eviscerate communities whose economies are tied to fossil energy.
While all transitions will have growing pains, and this won't happen automatically, the report provides a roadmap for this transition. It's well timed — recently confirmed Secretary of Energy Jennifer Granholm has long been an advocate for how the clean energy transition can create tremendous job opportunities across the entire country, and specifically for workers in the fossil fuel industry.
Exelon Splitting Businesses, Atoms
Exelon is splitting up its businesses into one business that will manage its regulated electric utilities (including ComEd in Chicago as well as the utilities for Philadelphia, Baltimore, and Washington, DC), and another that will house its generating assets (including the largest fleet of nuclear power plants in the country). This can be seen as a continuation of a process that began 20 years ago, when electricity markets were restructured and generation assets were put into different companies than the regulated utilities (in the case of Exelon, the same parent company still owned both, but they were separate business units). Link
New Clean Energy Technology: Pretty Rad
Last month we highlighted GE's biggest in the world 13MW turbine, the Haliade-X. Well, Vestas, the leader in offshore wind turbines, just one-upped them with a 15MW model.
One amazing thing about the speed of the clean energy transition is that things that seem too-good-to-be-true, science fiction, or unrealistic (like super-cheap solar, electric vehicles with 400 mile ranges, and 15MW turbines) are coming to fruition not just within our lifetimes, but within a decade of when they were considered unrealistic.
I recall a conversation I was a fly on the wall to in 2012 with the chief technology officers of all the major auto brands. At the time, all of them thought that fuel cells were definitely the future (including Nissan, which was in the process of releasing the all-electric Nissan Leaf).
No one in that room would have predicted that within the decade, not only have fuel cell vehicles made little headway, but that the automakers would have begun to announce that they would be transitioning to sell exclusively electric vehicles. What a time to be alive!
Oil majors are snapping up leases for offshore wind development.
Offshore wind represents an area where oil and gas companies see an opportunity to leverage their technical know-how from drilling for oil offshore (unlike, say, selling solar panels to corporations, where they don't have any specific relevant skills). Link
Other news, in no particular order
Five years ago, there was a lot of noise about residential solar owners increasing costs for their neighbors. A new study suggests that in reality, it's the other way around — residential solar owners decrease electricity costs for their neighbors. Link
An intellectual property case between SK Innovation and LG Chem could have significant implications for the supply of electric vehicle batteries in the United States. (Hat tip to Trucks Future of Transportation) Link
Greentech Media News is shutting down, while the research arm (GTM Research) will live on inside Wood Mackenzie Power and Renewables. A bummer – Greentech Media has long been an excellent source of industry news. Link
Elon Musk pledged $100 million to create an X-Prize for Carbon Capture technology. Link
Why 2025 may be a transformative year for electric vehicle battery technology.
Rad Power Bikes raised $150 million, the largest ever fundraise from an electric bike company.
ARPA-E released a $100M open funding opportunity.
Battery technology investor Volta Energy Technologies announces $90M fundraise.
Land O Lakes launched a carbon offset exchange for farmland.
Hydrogen fuel cell hybrid airplane developer Zero Avia raised money from Breakthrough Energy Ventures, among others.
Analysis suggests that air pollution in Africa falls as economies grow (counter to expectations).
Dandelion raises $40M to scale geothermal home heating and cooling business.
Bill Gates is out with a very consumer friendly book on how to address our climate challenges.
Lucid is the millionth electric vehicle company to announce a SPAC.
You made it this far, so here's a car made out of cake.
Read more of Clean Energy Trust's news and perspectives on Medium.