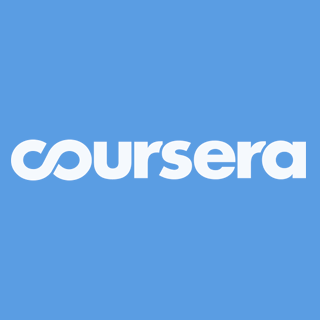 Students choose to complete their Bachelor of Applied Arts and Sciences (B.A.A.S.) degree with the University of North Texas (UNT) for many reasons. Some students choose UNT because the B.A.A.S degree accepts and builds on their unique credits. Many students choose the Bachelor of Applied Arts and Sciences because of its job-relevant coursework in its eight distinct concentrations. Other students choose the B.A.A.S. because the degree program provides high-touch support and career services to them from the applicant stage all the way to being an enrolled student.
The B.A.A.S. program is designed to streamline student's path to a fully accredited bachelor's degree. Here is why three current students chose to complete their bachelor's degree through the fully online B.A.A.S. program:
Erin Fein chose the B.A.A.S. because it allows her to balance her education with her full-time job.
"I am a long time working musician who has relied on the service industry to make ends meet. Just before these unsteady times, I decided to try and change my life and started looking into the reality of finishing my bachelor's degree. I knew that going back to school in person would never work with my life. I didn't know how I would be able to balance school with having to work full-time and I couldn't imagine how I could afford all of this on my own. This is when I discovered the University of North Texas' bachelor's completion program. I am so excited to complete this chapter in my life and to do it in a way that will work for me. To any adult out there looking to change their life, this program could be the pathway for you!"
Ana Said chose the B.A.A.S. because her college credits easily transfer and because the degree's concentrations align with her future career goals.
"When I first learned about UNT's Bachelor of Applied Arts and Sciences online program, it seemed like the perfect opportunity to further my education while still balancing work and every-day life. My previous college credits transfer and I have the opportunity to enroll in concentrations that seem interesting and complementary to the field I am currently working in. From the initial request for information through the application process, UNT's counselors promptly and kindly provided the guidance and encouragement I needed to build a path toward attaining a bachelor's degree. The flexibility that the Coursera platform offers will allow me to maintain a healthy schedule and stay organized. I am thrilled to be on my way to a bachelor's degree, and to be part of the Mean Green team!"
Steven Schmidt chose the B.A.A.S. because its online, flexible format fits easily into his busy life.
"I am choosing to take the B.A.A.S. through Coursera so that I can have the freedom to complete my schoolwork when my work schedule allows. I wanted to further my education but I am just unable to meet in person at a set time with how the world is right now.  With the way things are changing daily in this time my schedule is also changing daily so I need to have the ability to complete my work when time allows. When they announced the completely online B.A.A.S. I was super excited for this opportunity."
The Bachelor of Applied Arts and Sciences (B.A.A.S.) degree from the University of North Texas (UNT) is the fastest, most affordable way to complete your bachelor's degree online from a top 9 research school in Texas while leveraging your previous college or military credits.