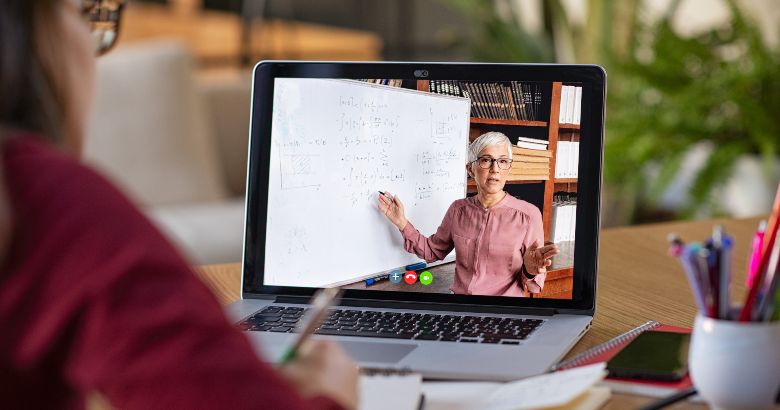 In the two previous articles in this series (see "ICYMI" at the end of this article), I listed 10 resources for virtual classroom design and delivery, published in the past in Learning Solutions. In this article, I wrap up the series with an additional five that are more tactical in nature.
In future Learning Solutions articles you will find suggestions for working from home and ideas for managing remote employees who are working from home. These articles will include tips about security and other helpful hints. If you have particular topics related to working from home that you would like to see addressed, please let me know in the comments. In the meantime, I hope you and yours are staying safe and finding ways to stay connected as we go through this very difficult period.
Tips for great delivery in the virtual classroom
« Five Essential Skills for Virtual Classroom Facilitators »: Cindy Huggett discusses "five key competencies" for virtual classroom delivery that she has identified in her research and through experience. Mastering these skills is essential to facilitating live virtual classroom sessions that are engaging, polished, and professional. Karen Hyder gives tips for "owning your message" through practice and preparation that will ensure authentic delivery.
« Get and Keep Learners Engaged in a Virtual Classroom »: Jennifer Hofmann tells you how to meet the challenge that the virtual classroom presents to instructors: getting participants to interact, contribute, and be engaged. It takes more than asking a question or running a poll every three-to-five-minutes. It takes getting collaboration. Jennifer helps you differentiate hosting a webinar from leading virtual training, a key distinction for being successful.
« Nuts & Bolts: Rocking the Virtual Classroom — What About that Whiteboard? »: Jane Bozarth shows how to use the whiteboard as a working space, not just a screen for displaying slides. You can use that whiteboard to help learners access their own prior knowledge, stay focused, and reflect on their experience. She advises "use a producer and know how to use the tools you have in the virtual space."
« Nuts & Bolts: How to Rock Your Virtual Classroom with Participant Chat »: In this article, Jane Bozarth addresses the skills needed to use participant chat effectively to conduct activities and structured discussions, going beyond chatting and offering commentary. Large group? No problem. Brainstorming and role play? They're a piece of cake if you follow Jane's examples. You can make the virtual classroom more than a passive, lecture-only experience, and you couldn't ask for a better person to show you how.
« Virtual Classroom: Low Cost, High Value, Personal Experience »: In this interview, Cindy Huggett offers tips that will help you make maximum use of the virtual classroom space to promote collaboration and deal with topics that are challenging for online delivery.
ICYMI
« COVID-19 and L&D Response: Moving to the Virtual Classroom »
« How to Deliver Learning to Virtual Classrooms During Pandemic »
From the editor: Want more?
Cindy Huggett and Jennifer Hofmann will provide even more help in using the virtual classroom during The eLearning Guild's L&D on a Shoestring Online Conference, April 22-23, 2020.