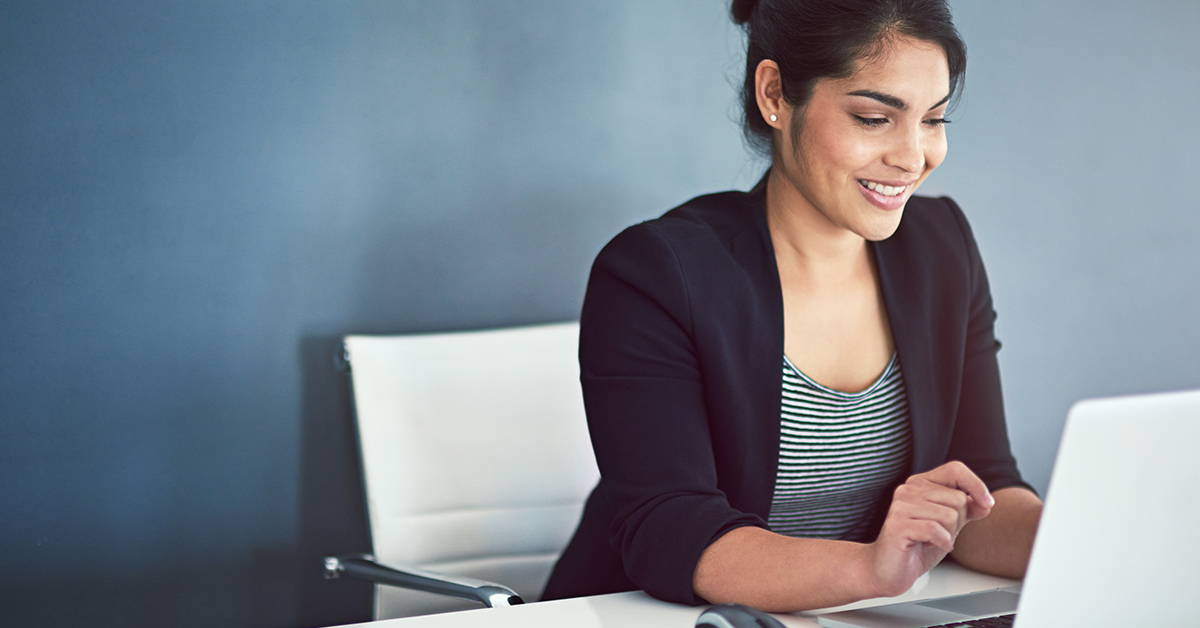 By Rich Jacquet, Coursera Chief People Officer
What is the future of learning and development?
The COVID-19 pandemic has rapidly and dramatically disrupted workforces around the world, leading to changes in the very fabric of how we work, collaborate, and learn on the job. Companies are adapting by streamlining workforces and shifting to remote models. While this is making it possible for businesses to continue operations, it is also introducing new demands from clients and customers, which, in turn, is pushing companies to quickly upskill their employees through the use of innovative learning tools. 
Coursera's Learning Leaders Connect webinar series brings together L&D leaders to discuss corporate learning and development strategies and how to manage employee upskilling during and after COVID-19 COVID-19. Guests for our most recent session included Lou Tedrick, the VP of Global Learning and Development (L&D) at Verizon, Laurie Lovett, the CHRO at Nielsen, Laurent Reich, the Learning Practice International Director at L'Oreal, and myself, in my capacity as Chief People Officer here at Coursera.
The case for upskilling (at the most challenging time)
Since the start of the global pandemic, there has been an increase in the demands on human resources departments. With the safety and health of employees a primary focus, making learning and development a corporate priority has been challenging. However, upskilling employees remains essential for the future of every organization, especially in difficult circumstances when available jobs and job planning needs are changing more rapidly than ever.
Many business teams, like us at Coursera, have used this time to promote internal resources such as blog posts and email newsletters. Popular topics we've focused on have included wellness and innovation, as well as tips on how to work effectively from home. Our company has seen a 38% increase in employee traffic to our internal learning courses as a result. 
To further promote upskilling, companies such as Verizon and Nielsen have embraced new learning and development approaches into their long-term plans and strategies. For Nielsen's Laurie Lovett, it was about determining the company's critical roles, finding out how they were changing, and filling those knowledge gaps accordingly.
"This is the right approach for making upskilling an essential and scalable part of our future solutions," adds Lovett.
Verizon has also engaged in proactive measures. With its three-to-five-year upskilling initiatives already in place, Tedrick and her team quickly worked to recalibrate their efforts to meet the changing needs brought on by the onset of COVID-19.
For L'Oreal, the need to upskill employees was essential to the future of the company—as a way to support employees and to continue meeting business goals. The company created a new program called Learning Never Stops, which stresses the criticality of continuous learning. This training has focused on helping employees learn more about e-commerce and changes in consumer habits during this unprecedented time.
For these companies, upskilling was integrated into their business models and essential to the health of their workforces. This continuity of educational programs provided their employees with the skills they needed to adapt to new working environments and a drastically changed economy.
Advice for upskilling at home

It's become essential for most employees to work from home over the past several months and, in many cases, it will be this way for the foreseeable future. At the start of the pandemic, companies primarily focused on helping their employees adapt to the new working situation, while also taking steps to allow them an adjustment period.
"[The] advice I would give is to make sure you feel grounded in what's going to make you successful in your current role," says Verizon's Lou Tedrick.
After the transition phase, Tedrick says employees were able to shift focus to professional goals. Verizon now offers several self-paced learning options, and employees are using this opportunity to work on personal development plans.
L'Oreal has also shifted its focus online. One of the benefits of digital learning is the ability to create more "snackable" content with shorter courses available via digital portals. The company is promoting a new program called "One One One," which prompts employees to spend one hour learning every week, every month. 
At Nielsen, the push has also been towards digital learning. The company has been rewarding employees by offering learning challenges and completion badges as motivation to take courses at home. This new environment has meant teams at Nielsen are getting more creative.
"I think during this period, many of us have seen such enormous amounts of creativity and collaboration going on as our world turns to Zoom calls and Hangout calls and such," says  Laurie Lovett. "So, in the learning space, I really feel like we have promoted and supported a surge in the creative space."
Remote working hasn't only been an opportunity for remote employees to be creative but also a learning opportunity for the people administering these programs. For myself as an HR professional, this has been the biggest growth period of my life. There's no playbook I pulled off the shelf on how to deal with this and how to help people to learn and grow, and I know we have all been going through that."
Adapting training to a new environment 
Online collaboration has been a key tool for organizations during this global pandemic, and L&D groups have had to move fast to shift to digital first. At Coursera, we made the decision early, in order to easily scale and grow our internal offerings—something that has proved very useful during this time.
Verizon also moved to virtual curriculums and platforms. The shift to working from home  resulted in a big push for the team to move all learning materials to a virtual instructor format. The company is also focusing on "snackable" content such as videos and articles that allow employees to learn at their own pace.
L'Oreal reports that, prior to the pandemic, about 90% of internal training was taking place in person, with about 10% taking courses online. With those numbers now shifting significantly, the company has implemented a MyLearning platform and is constantly updating content that includes a mix of short-learning modules as well as live webinars with subject matter experts. The final step in the digital transformation for L'Oreal will be the creation of online classrooms—future learning programs will feature a blend between in-person training and this new online platform.
It's this kind of blended approach that will also be the future for Nielsen. Its teams have been relying heavily on new tools and assets, such as a leadership series where leaders give short lectures on topics of interest. Eventually, Laurie Lovett says, there will need to be some in-person learning, but it will never be the same.
"The mindset has always been that you have to go to our big center and train people in person, spending hours and weeks spent in that same facility," says Lovett. "That has all, within a 72-hour span, shifted to virtual. I think that's where the transformation is. I don't know if the organization would ever go back to the old way—the way we used to think was the only way."
Learning and development roles in a post-COVID-19 world 
So, what will the roles of learning and development professionals look like in the future?
Lou Tedrick says L&D employees will need to retrain employees and find them new roles in a shifting economy. He likens the current period as the beta phase of the new L&D role:
"We're all going to have to sharpen the tools we use to determine learning effectiveness. As we transition to a post-COVID era, what was good for the triage period may not be right for what comes after, and we may need to look for different approaches."
The next phase will not only mean L&D teams need to stay engaged, but also focus on keeping employees engaged. Lovett says that leaders will need to help support employees during this transition period:
"Emotional intelligence has been a critical asset for managers and leaders during this time, and interpersonal skills will continue to be incredibly important going forward."
For Reich, this has meant thinking of the L&D department at L'Oreal in terms of four separate roles: 
An Architect to create a learning path
A Curator to discover and create the best content for individual employees
A Producer to develop online learning events
An Activator to engage people with the content
She says L'Oreal will now organize its department around these roles from now on.
Managing change of this kind can be difficult—both for the people administering the training, as well as those taking the training. Supporting HR departments, managers, and employees is critical to the future success of all businesses. Empathy and understanding of how our employees are working through this period of time is unbelievably important, and it's both challenging and exciting as we L&D professionals seek to create an environment that allows employees to focus on what really matters: learning.
—
Register for the on-demand webinar, Verizon, Nielsen, & L'Oreal: Preserving Employee Learning During a Downturn for more strategies to help your organization prioritize learning during this time of unprecedented change and disruption.