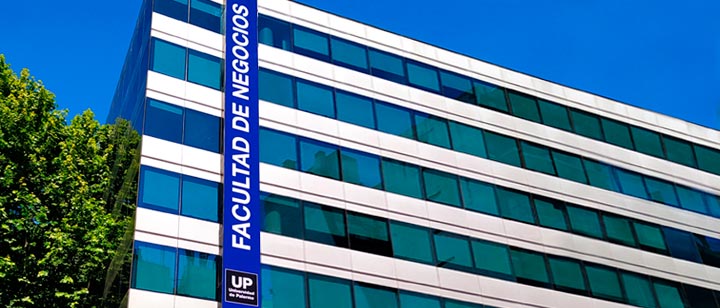 By Betty Vandenbosch, Chief Content Officer at Coursera
Read this post in Spanish.
As COVID-19 accelerates digital transformation, there is a growing global demand for technology-driven business professionals. In Latin America, specifically, there is a critical need for business leaders. For example, the International Labor Organization found entrepreneurial talent one of the most valuable, yet scarce, skills in Latin America.
Today, we're excited to announce the Master of Business Administration from Universidad de Palermo (UP), one of the top MBA programs in Latin America and ranked No. 1 in Argentina. Because of its focus on in-demand skills, UP Business School has been recognized as the best in Latin America for MBA students interested in a career in finance, technology, and marketing. Available online on Coursera, this Spanish-language degree prepares business professionals for high-level management positions and entrepreneurial endeavors.
Leading UP faculty members teach leadership skills alongside techniques needed to drive digital transformation. The program covers topics such as digital marketing, digital product development, and business analytics. Students develop soft skills through role-play simulations while honing business acumen by working on real-world business projects and companies. 
"We are very excited to launch the UP MBA online with Coursera. This partnership reaffirms our commitment to high-quality business education. UP's MBA program is one of the most innovative master's degrees in the region, educating leaders and entrepreneurs who make a real impact in their communities. Coursera will allow us to enhance our capabilities, incorporate the best educational technology available, and reach a broader universe of students from around the world," said Gabriel Foglia, Dean of the UP Business School. 
Designed to be completed entirely online, this engaging program will include live sessions so that students can interact with professors in real-time. Students can even combine their online coursework with in-person classes at the Buenos Aires campus. UP also plans to introduce MasterTrack™ Certificates that can count as credit toward the MBA upon acceptance into the degree program. 
Globally recognized for the quality of its online education programs, UP has been named the QS-Wharton Reimagine Education Gold Winner, Latin America. It is also Latin America's most popular university among international students, many of whom can now access this top-quality education from anywhere. We're honored to partner with UP to enable Spanish-speaking learners across the globe to become business leaders and entrepreneurs. 
Applications for the MBA are now open, with the first cohort beginning in May 2021. To learn more, please visit https://www.coursera.org/degrees/mba-palermo.  
7