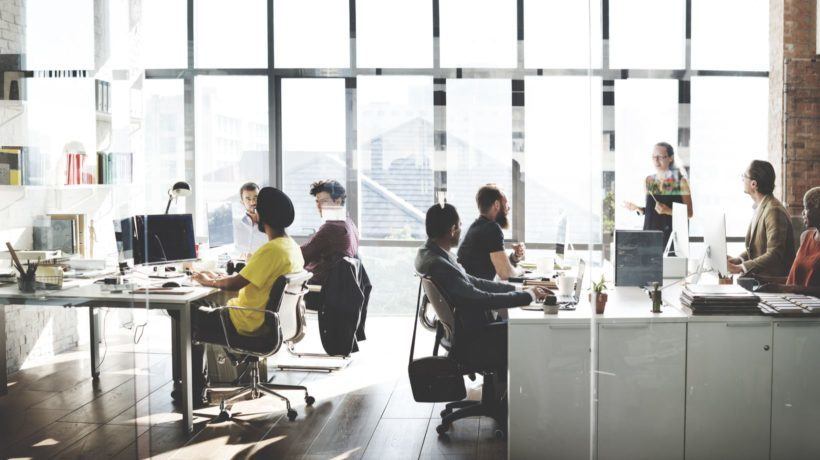 Choose The Right eLearning Authoring Tool By Using An Online Directory
Organizations usually only have to worry about one LMS that takes care of all their deployment and tracking needs. eLearning authoring software is a different story, unfortunately. You typically require a well-stocked eLearning authoring toolbox to develop engaging online training content that speaks to your employees. It also has to be easy for your team to use without limiting their creative freedom. How do you find the top eLearning authoring tools for your online training program? Starting your search with an online directory can save time—and stress. Here are 7 tips to get the most from eLearning authoring tools online listings.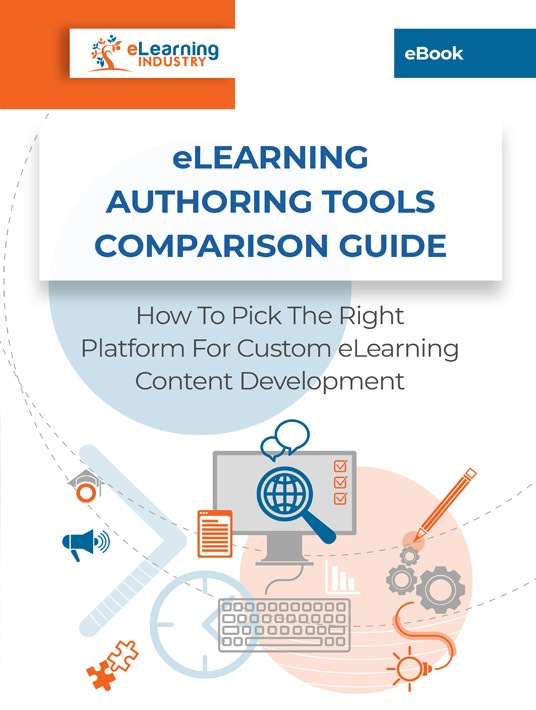 eBook Release
eLearning Authoring Tools Comparison Guide
Explore and discover how you can choose the best platform for custom eLearning content development.
1. Identify Which Tools Offer Your Must-Have Features
A great place to begin is identifying which features your new eLearning authoring tool needs to have in order to boost ROI. Survey your team to find out which functions they're looking for to design engaging online training content. Then use the online directory to narrow down your options based on their features list. This covers everything from interface options and integrations to online training assessments and embedded multimedia. Another key requirement to consider is the export format so that you can pick an eLearning authoring tool that's compatible with your current software.
2. Evaluate The Pricing Options
The online directory should include a detailed list of the pricing options and if the eLearning authoring tool vendor provides free trials or demos. You should also be able to figure out the pricing model just by looking at the listing. For example, does the eLearning vendor require a monthly subscription fee and/or one-time licensing? Some even mention the starting price to give you an indication of whether it's in your price range. But you can also contact the eLearning vendor directly to ask for a free quote.
3. Use Online Ratings To Create A Shortlist
Every online directory listing features a rating/review section where you can view the overall satisfaction rating. But the performance review also covers usefulness, usability, Customer Experience, and likelihood to recommend. This can help you narrow down your top choices to create a shortlist of the top eLearning authoring tools. The reviews also feature a detailed profile of the user, including their industry, company size, experience with the eLearning authoring software, and focus. You can determine if their online training needs and use case are similar to your own.
4. Weigh The Pros And Cons
Another benefit that an online directory brings is that you gain more insight into the performance of the eLearning authoring tool. Reviewers have the opportunity to share what they liked most about the eLearning authoring software as well as the downsides of ownership based on their personal experience. The secret is to prioritize your eLearning authoring tool needs so that you can weigh the pros and cons effectively. For example, you may be more concerned about the interface than the overall customer service. Or you're looking for eLearning authoring tools that require a minimal learning curve. These are all items to be on the lookout for when analyzing the user reviews. The reviews are also prefaced by a brief statement that sums up the users' sentiments regarding the eLearning authoring tool. This way you can quickly filter out results that aren't up-to-par based on your criteria.
5. Compare Your Top Choices
You may be on the fence about which eLearning authoring tool to choose once you've whittled it down to a shortlist. After all, there are so many to choose from and such little time to test-drive them all. The eLearning authoring tool directory can help you select the best option for your online training needs through a side-by-side comparison. You're able to see how your top choices stack up against one another to find eLearning authoring software that's worth the investment. And you have the opportunity to evaluate up to 3 eLearning authoring tool options to see how they fare against the competition.
6. Peruse Their Website To Gather More Info
The online directory listings include a link to the eLearning vendor's website where you can learn more about their product. This also gives you the chance to read testimonials, sign up for free demos/trials, and contact them directly. This is a great way to request a quote, evaluate their support options and learn more about the company's background. In addition, you have the ability to verify whether the eLearning vendor provides an online training resource library to lessen the learning curve. Or if they have an active user community who can help you maximize functionality.
7. Write A Review To Give Back And Help Others Choose The Top eLearning Authoring Tool
A great way to give back and share your honest thoughts about the eLearning authoring tool is to leave your own review. The online directory gives you the opportunity to speak your mind and help others choose the right eLearning authoring tool for their organizations. All it takes is a LinkedIn account and a few moments of your time. Before you do, meet with your team in order to sum up the pros and cons you experienced as well as get their input regarding the user-friendliness and overall customer service of the eLearning authoring tool. After you've given your feedback peruse more online directory listings to expand your toolbox and see if there are any new products to consider.
Top eLearning authoring tools directory listings give you an inside look at how the eLearning authoring software performs, based on past User Experience. You can also evaluate the pros and cons based on your individual use case as well as visit the eLearning vendor's landing page to delve into their offerings and sign up for free demos. The key is knowing how to use the online directory effectively so that you can zero in on your top candidates. And these tips give you the power to do just that!
eLearning Authoring Tools Comparison Guide: How To Pick The Right Platform For Custom eLearning Content Development is your go-to guide to help you analyze, compare, and contrast all the possible eLearning authoring tools that compliment your organization's goals. Download it to discover how you can choose the best platform for custom eLearning content development.