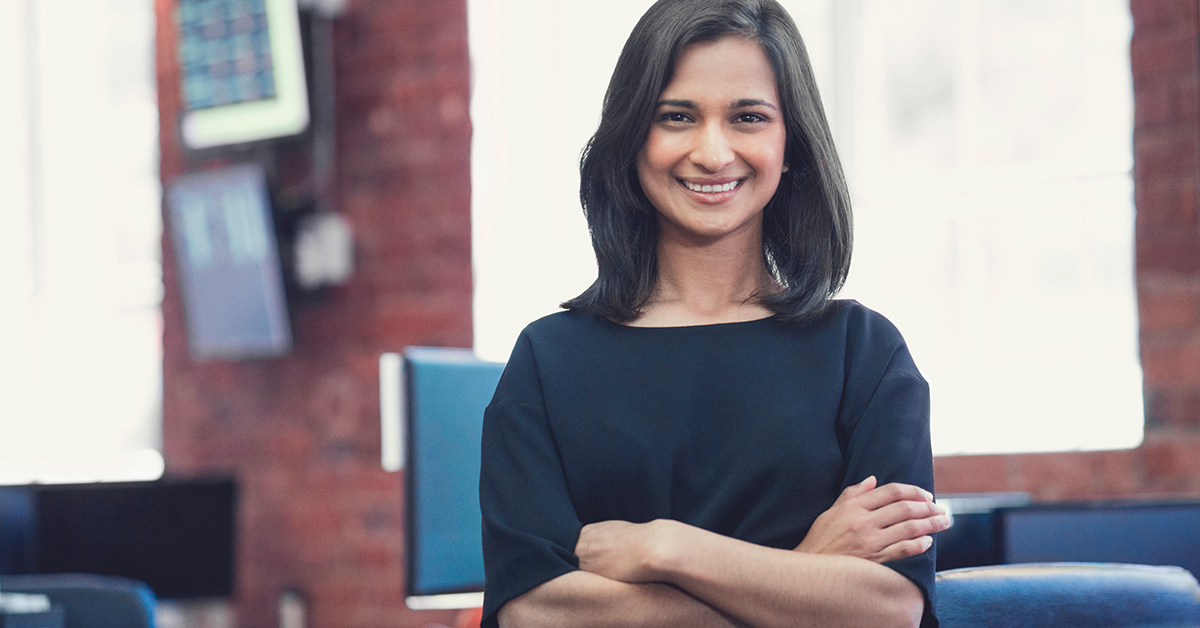 By Raghav Gupta, Managing Director for India and APAC and Global Business Lead of Coursera for Campus
The higher education landscape has shifted dramatically in the past few months because of COVID-19. As universities around the world work to develop online and blended learning models, they can learn from pioneering efforts by institutions in India. 
With one of the world's youngest populations — more than 50% of Indians are under age 25 — the country has a large and growing higher education ecosystem, including about 1,000 universities and more than 40,000 colleges.
Before the pandemic, roughly a dozen Indian universities had started using content through Coursera for Campus (C4C) to expand their course offerings. By adding online courses to the curriculum, these universities are not only giving students more flexibility but also providing access to high-quality instructional content created by top universities and companies from around the world. More than 170 university partners and 39 industry partners, including technology companies like Google, Intel, and IBM, build courses on the platform.
Early adopters of licensed online courses
Koneru Lakshmaiah Education Foundation, located in the Andhra Pradesh state in south India, implemented C4C in January 2020. They decided to let engineering students take 32 credits online, out of the 160 credits required for a degree, since up to 20% of credits applied to a degree can be earned online, according to guidelines set by India's Ministry of Human Resources Development.
NMIMS, a Deemed to be university in Mumbai, started using content through C4C in July 2019. It's taking a slightly different approach, giving engineering students the option to complete 20 extra credits online—for a total of 180 credits—to receive an honors degree with a specialization in artificial intelligence and other emerging technologies such as IoT and cloud computing. 
One of our earliest partners in India, the Manipal Group of Institutions, started using the Coursera platform two and a half years ago—well before we officially launched C4C in late 2019. They're using Coursera content in two ways: (1) to enhance its core curriculum by integrating online courses into regular courses taught by Manipal Group faculty, and (2) to provide opportunities for multi-disciplinary learning by letting students across institutions to take online courses on a non-credit basis, in subjects outside their major. 
India's emerging online and blended learning models
On March 12, in response to COVID-19, Coursera made the entire C4C catalog available for free through September 30, 2020. Roughly 8,800 colleges and universities around the world are participating in this initiative, which is delivering online courses to more than a million students. And more than a third of those institutions—about 3,400—are located in India.
So far, we're seeing three common models for how Indian universities are using online content through Coursera. 
Universities are licensing Coursera content as standalone, for-credit courses mapped to their own curriculum. 
Instead of creating unique courses from the ground up, universities can leverage Coursera courses that are in-step with their existing curriculum and requirements. This model lets institutions expand their offerings to include topics outside their core areas of expertise. Koneru Lakshmaiah Education Foundation and NMIMS are using different variations of this model, as described above.
Here is a more detailed example: let's say a biotechnology student needs to learn about the Internet of Things (IoT) because it's relevant to medical devices, but her university doesn't offer a course on that topic. On the Coursera platform, she might take an IoT course developed by Google or, for more in-depth content, an IoT Specialization—a series of courses—created by the University of California, Irvine.  
Universities are weaving Coursera content into for-credit courses developed and taught by their own faculty. 
A marketing professor, for example, might require MBA students to take an online course—such as Brand Management from the University of London or Marketing in a Digital World from the University of Illinois, Urbana-Champagne—either as a prerequisite to a standard classroom course or alongside it. In India, Manipal Group pioneered this approach, attaching almost 70 online courses to regular classroom courses between October 2019 and March 2020. 
Integrating existing online courses is much more cost-effective and efficient than building every course from scratch. And when this blended model is well-executed, it enhances the learning experience by bringing students world-class content developed by leading experts. It also lets faculty decide how they can best add value—by facilitating discussions, mentoring students, or designing assessments that help students apply what they're learning within their local context. When faculty members do create new content, they can focus on topics where they have deep expertise or a unique point of view.
Universities are letting students take Coursera courses on a non-credit basis, on topics outside their major. 
In this third scenario, the Coursera team works with universities to curate content for their students based on key domains of interest. This type of cross-disciplinary learning is a great way for students to improve their career readiness. Manipal Group students are using Coursera content to pursue self-motivated learning. In many cases, their goal is to gain job-relevant skills in a field adjacent to their major.
An engineering student might complete the Excel Skills for Business Specialization developed by Macquarie University, for example, or a business student might take Andrew Ng's AI for Everyone course. In India and other Asian countries, many students are enrolling in English courses for non-native speakers, like the University of Virginia's English for Career Development and English for Business and Entrepreneurship. And some students are taking courses in subjects like music or photography for personal enrichment.
In a world of constant change and rapid innovation, multi-disciplinary learning is a critical part of a college education. Learning to synthesize and apply knowledge from different fields prepares students to manage complexity and find creative solutions. And acquiring specific skills through self-directed learning, as many Manipal Group students are doing, prepares them for the modern world of work, in which they'll need to reskill and upskill regularly.
Benefits of online learning for students and universities
Most of the Indian universities we're working with are using online content to supplement their for-credit course offerings — use cases #1 and #2 above. A smaller segment, perhaps 25%, is pursuing the non-credit option.
We're hearing from India's early C4C adopters that students are excited about using these online courses to build in-demand job skills. Many of the courses include guided projects, which provide hands-on practice to help students apply what they're learning. In many subjects, students can earn a certificate that makes them more attractive to employers, providing a credential for their learning investment. 
In a Coursera webinar that was broadcast on March 30, 2020—sponsored by the World Bank—Dr. S.S. Mantha, chancellor of Koneru Lakshmaiah Education Foundation, shared some insights from his experience. At Koneru Lakshmaiah Education Foundation, where about 7,000 students have enrolled in for-credit online courses since January 2020, the most popular topics are related to computer science, electronics, and mechanical engineering. "With the engagement of almost four hours per week, the completion rate has been 50 to 90%, and a larger number of students are within the bracket of 70 to 90%," Dr. Mantha said. "We have also taken student feedback, which generally gives a score of 4.8 out of 5."
Manipal Group is seeing similar student evaluation scores. More than 20,000 of its students have taken online classes through Coursera, and its course ratings average 4.75.
Outcomes for students include better job placement rates and higher starting salaries. Some students report that their online coursework helped them get admitted to prestigious graduate and master's programs in the United States or the UK.
Universities are also seeing many other benefits from their investment in online learning. Using licensed content saves faculty members time—which they can spend on high-value activities like conducting research, mentoring students, and conducting executive education programs—and lowers the per-student cost of running the institution. Online courses are a cost-effective way to help faculty and staff develop new skills. And our Indian partners report that offering online courses through Coursera helps them attract new students and reduces the average cost of acquiring a student.
Of course, right now, there's an urgent need for universities everywhere to enhance their offerings with online and blended learning. In India, most universities have just begun their first full semester under the new social distancing restrictions, and institutions in many other countries will do so within the next two months. 
As universities around the globe develop online and blended learning models, educational leaders and instructors can learn the next steps and best practices from the pioneering efforts of universities like Manipal Group, Koneru Lakshmaiah Education Foundation, and NMIMS. 
As you're adapting courses for online delivery, look for opportunities to thoughtfully integrate existing online content, while being mindful to creatively deploy the talents of your faculty and staff. Taking advantage of existing best practices and online course offerings will ensure that no one misses a beat, even if teachers and students aren't all in classrooms together. 
To learn more about how Coursera for Campus is transforming the higher education experience for students in India and around the world, contact us today.
5