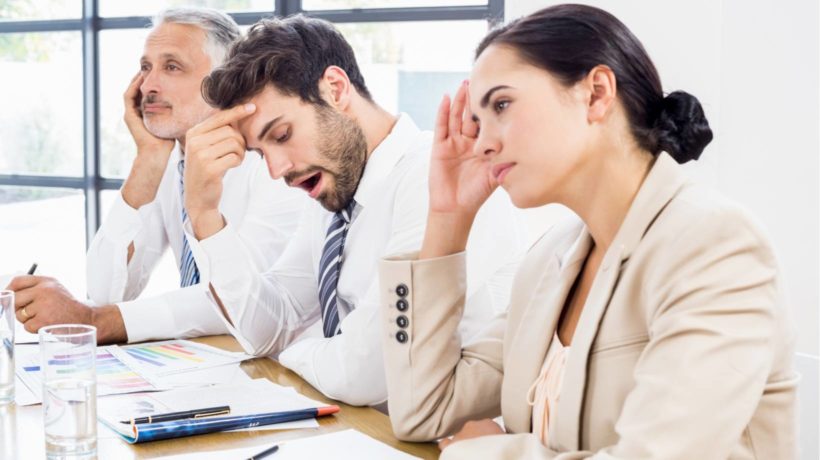 Mistakes That May Derail Your Learner-Hosted Training Events And How To Avoid Them
Learner-hosted training events are one of the most interactive online knowledge-sharing tools. Experienced employees get to impart their expertise to co-workers so that they expand their skills and challenge their assumptions. The host even has the chance to gather feedback and learn from attendees who bring a fresh perspective. However, things don't always go smoothly. These 8 mistakes have the potential to derail your next learner-hosted training event and put a damper on your training community. Discover which these 8 mistakes are, as well as tips to help you avoid them entirely to achieve your learning objectives.
8 Learner-Hosted Training Event Errors That Spell Disaster
1. Not Offering Hosts Any Guidance
You cannot simply toss employees into the proverbial hot seat and expect them to happily take on the role of the host. You must offer them the guidance they need to create an effective outline, research the topic, and master the video conferencing tool. Of course, they need some creative leeway to add a personal touch to the presentation, but there should always be support on-hand if they need help with their hosting duties.
2. Choosing The Wrong Video Conferencing Tool
You need a reliable, user-friendly platform to host your live learner-hosted training events. Preferably, one that employees are already familiar with or involves a low learning curve. In fact, you should get their input and ask for recommendations when choosing your video conferencing tool. Make certain it has all the features they need without compromising functionality. Look up online reviews and ratings to get insiders' perspectives. In addition, test out the platform beforehand to see if it's right for your learner-hosted training events.
3. Not Providing Corporate Learners With Relevant Resources
Your corporate learners must have access to resources that pertain to the topic and hosting software. For example, provide them with a list of online videos and articles that can help their research efforts, as well as tutorials that show them how to use the web conferencing software so that they don't have to struggle with the controls. That way, they'll be able to record their own learner-hosted training event and utilize all the software features.
4. Failing To Define Expectations
Employees need to know what's expected of them and why they are being asked to host the online training event. Clarify the learning objectives and the key takeaways so they know what to cover during the presentation. They must also be aware of how the audience should be involved in the process. For example, are they expected to ask questions throughout the learner-hosted training event to engage with their peers? Do they need to create supplemental online training resources that support the subject matter?
5. Redundant Discussion Topics
Everyone seems to be covering the same training topics. Even if they do offer a new perspective, there's only so many ways to explore COI compliance or safety training. This all boils down to a lack of planning or organization. Employees should either choose a topic or be assigned one from your master list. This helps prevent redundant discussion points and keeps everyone engaged. Another benefit is that you can use the recorded events to create a microlearning online training library. Every employee covers a fresh topic, which allows you to rapidly expand your online training repository.
6. Not Setting Engagement Ground Rules
I've already discussed how hosts should understand the level of audience involvement. However, they must also be aware of some basic communication ground rules to provide an inclusive online training event. For example, are there any topics or ideas that are off-limits? In the case of remote employees, who is their audience and what are their cultural norms? You don't want a host making a joke that's perfectly acceptable in their region, only to make international co-workers feel alienated. Specify what materials or talking points are acceptable so that employees can prepare a suitable script.
7. Lack Of Employee Preparation
You have given employees all the guidance they need, but some may be reluctant to host the online training event. As such, they don't prepare beforehand and aren't ready to field questions or impart their knowledge effectively. Motivate employees by emphasizing the benefits of learner-hosted training events. Such as being able to help their peers and, in return, receiving input that allows them to expand their own knowledge base. You must also ensure that they know which support resources and tools are at their disposal. Their lack of motivation may be due to other issues, such as fear of public speaking or social anxiety. Thus, you may need to provide one-on-one guidance for employees with special needs.
8. No Event Follow-Up
Everything went well. The employee steered clear of touchy subjects, engaged with the audience, and covered all the key points. However, there's still one more step to take into account. You must follow up after learner-hosted training events to provide the host with feedback and get their thoughts. How do they feel they performed during the event? Are there any areas of improvement they identified via hosting? For example, they discovered undisclosed knowledge gaps or had difficulty communicating their ideas. Follow-up also extends to their hosting responsibilities. Did they provide attendees with additional resources or a list of links pertaining to the topic? You can also invite them to poll their peers to identify their hosting strengths and weaknesses. For instance, many co-workers point out the fact that their description of a work-related task was inaccurate. This makes learner-hosted training events an opportunity for personal growth and ongoing development.
Conclusion
Learner-hosted training events give employees the power to impart their wisdom and gather feedback from peers. However, these 8 common mistakes can make them rue the day they ever agreed to host. Use this article as a guide to steer clear of them and add learner-led events to your online training program without enduring the pitfalls.
Looking for the best video conferencing tools for your remote teams? Our exclusive directory has all the top systems in your price range. You can even evaluate their pricing options and features to see which tool delivers top value for money.