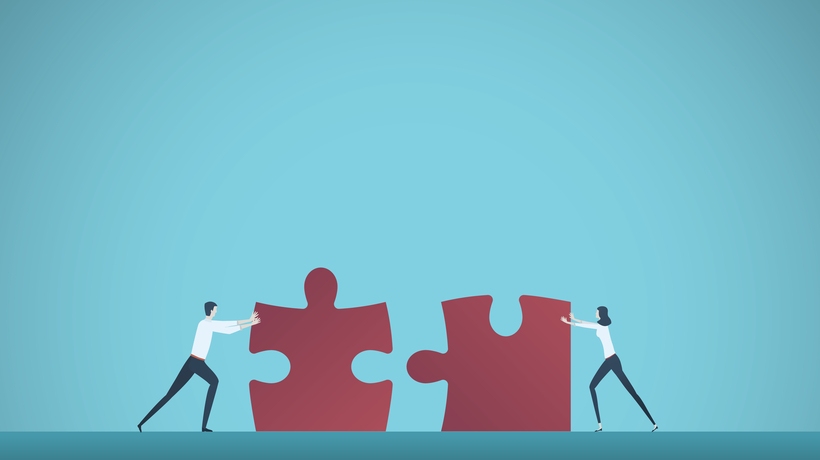 Top Tips To Qualify Leadership Development Program Vendors
How do you find the perfect leadership development program vendors for your bottom line? While many organizations concentrate on the cost, the main focus should be value for money. Every SMB should be asking what they get for that investment. For example, one vendor might charge more but they offer advanced support and niche expertise. Thus, they may be worth the higher price tag since they bring more to the table and understand your unique leadership training challenges. So, how do you qualify vendors to maximize value for money? These 7 tips can help you vet vendors for leadership training programs for managers without spending a dime.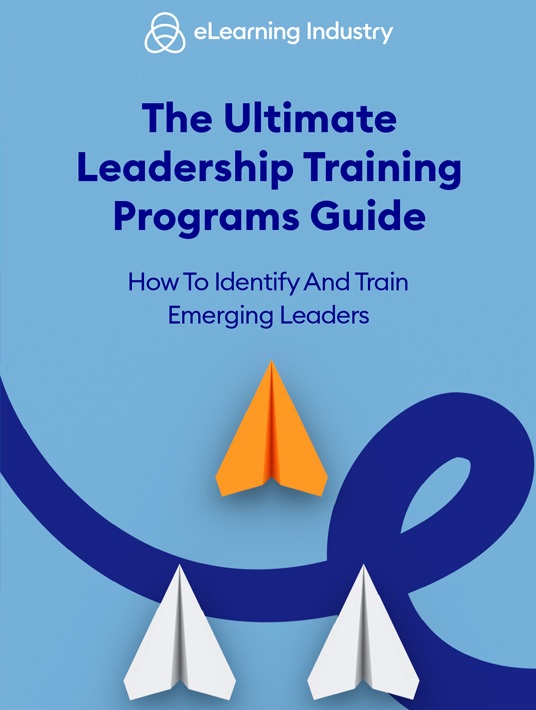 eBook Release
The Ultimate Leadership Training Programs Guide: How To Identify And Train Emerging Leaders
Launch a successful leadership training strategy for your top performers today.
1. Review Vendor Solutions In An Online Directory
Exclusive online directories should list all the vendor's training solutions. These are the core services they offer to clients, from content design development to Training Needs Analysis. If the leadership development program vendors don't offer the training solution, it's grayed out. This makes it easy to find companies that provide every item on your checklist. Finally, the solutions should be broken into categories for quick reference. For example, there's a section dedicated to gamification and another for localization services.
2. Compare Your Top Choices Side By Side
That directory I just mentioned should also have a built-in comparison tool. You must be able to evaluate options side by side, especially if you're dealing with a tie-breaker. For instance, there are still three leadership training programs on your shortlist. Simply check the comparison box and see how they stack up. Each column highlights vendor selling points as well as their ratings and support services. As a result, you don't have to create a comparison checklist on your own. The system does it for you.
3. Check Online User Ratings
User ratings cover all the basics, from achieved results to communication. There's even an overall rating and likelihood-to-recommend score. But you shouldn't stop at ratings. Read reviews to dig deeper. For example, evaluate what clients liked best and least about the vendor. Lastly, there should be a performance overview at the top of the review page. This recaps all the star ratings so that you can choose vendors with a proven track record.
4. Evaluate Their Leadership Training Programs Portfolio
All leadership development program vendors should have a portfolio, no matter how long they've been in business. This features their top work samples. Ideally, it should have a good mix of projects, not just leadership training programs for managers, since you need to evaluate their design skills and expertise in different contexts. For example, can they help you enrich your performance management program in the future? Or develop VR resources for the customer service team? It's always wise to plan ahead. Finally, look at the overall layout of their portfolio. Is it well organized? Does it reflect their brand messaging? More importantly, do they include use cases and objectives for every project?
5. Look For Social Proof
Aside from ratings and reviews, you should also consider other forms of social proof. For example, their social media page or website has client testimonials. These success stories may be from companies you recognize, which enhances the vendor's credibility. You can also look at forums, blogs, and social media groups to verify their online reputation. Just make certain that the comments are genuine. For example, everyone sings their praises but one person leaves a scathing remark. After doing some research, you discover that the naysayer works for a competitor or has an ax to grind, for one reason or another.
6. Peruse Every Section Of Their Website
Online directories, review sites, and social media give you a glimpse of vendor qualifications. But you need to go directly to the source. Check out their website or landing page. In most cases, leadership training content providers list their achievements, as well as client success stories and case studies. Another thing to look for is their knowledge base. Do they have an online FAQ? Is there any mention of a help desk or buying guides? Bare minimum, there should be a company bio and contact page so that you can get in touch. Keep in mind that vendor websites usually don't cover the price. At least, not in great detail. For that, you'll need to submit an RFP.
7. Submit Leadership Training Program RFPs
Draft RFPs for your top choices to receive personalized estimates. These requests give vendors the info they need to write proposals. As a result, you can fine-tune your budget and choose the best company for your bottom line. RFPs should cover your online training objectives, gaps, and price range. However, it's also wise to include the support services and tech specs you require. Then wrap it up with evaluation criteria and follow-up expectations. For example, vendors should be ready to meet with your team or answer some questions before you make your final decision. And don't forget to include the deadline and contact info so they can respond in time.
Conclusion
There are plenty of ways to vet leadership training program vendors for your industry. But, first, you need to know what you're looking for. Do you need an outsourcing partner that offers a variety of online training solutions? Is there a specific skillset that you can't do without? In fact, it's always best to analyze your needs and expectations beforehand so that you can set your sights on companies that offer the total package, instead of casting the vendor vetting net too wide.
Download our eBook to discover more vendor qualification tips. There's even a section dedicated to the perfect RFP. Get your copy of The Ultimate Leadership Training Programs Guide: How To Identify And Train Emerging Leaders today so that you can train the leaders of tomorrow.