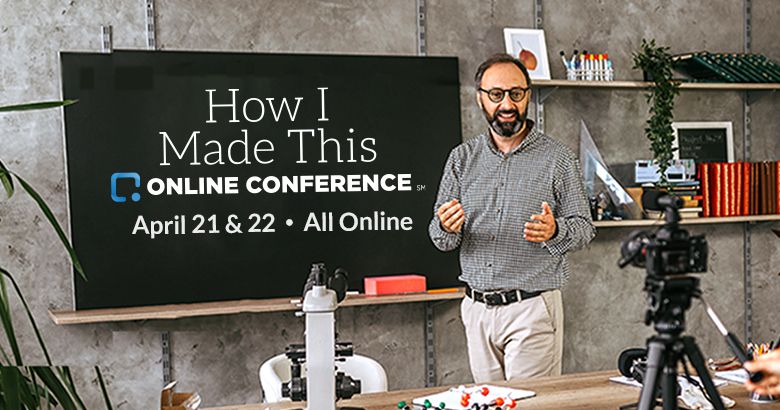 Ever wonder about all the things you could accomplish with PowerPoint? What if an email campaign be used to help onboard new employees? Maybe what a game-based shoplifting course can teach us about the value of authentic scenarios and repetition? Or what are ways to create a more efficient and agile workflow to plan, design, log, and share a collaborative document with your team and stakeholders?
The How I Made This Online Conference will look at all of this and more on April 21 & 22. This online event will feature eight sessions led by learning leaders who have done amazing work to push both their own organization and others forward. You'll have the chance to go behind the curtain on some of the most fantastic learning solutions and to follow along, step-by-step, with the people who designed and developed them.
Here's a look at a few of the tools you'll explore:
PowerPoint
Adobe Illustrator & Photoshop
Glide
Coda.io
Zapier
Articulate Storyline
Zoom
Filmic Pro
Camtasia
And more!
Register now for this Online Conference and discover how you can start using your everyday tools and technologies in new and exciting ways.
If you are interested but unable to attend on either April 21 or 22, register anyway and you'll receive access to the recorded sessions and handouts after the event.
Get more out of your online event experience when you sign up for an Online Conference Subscription, which includes access to six Guild Online Conference, all session recordings and handouts, exclusive event discounts, and more!