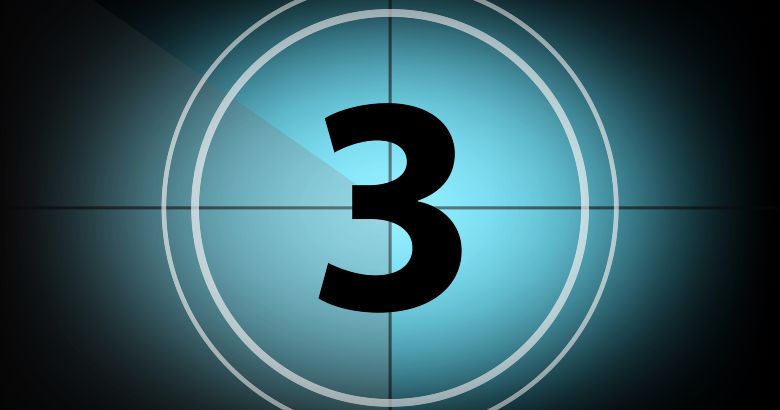 Frank Porter Graham Child Development Institute (FPG) utilizes an innovative blended learning strategy: we tailor onsite, instructor-led training by using data collected from eLearning. This allows onsite work to be more effective and efficient, enabling instructors to achieve more in less time.
Adding even more efficiency, the Implementation Capacity for Triple P project (ICTP) at FPG added a middle step: webinars that allow instructors to train learners from many different sites at once. The result was that instruction took one-fourth of the time, site support teams were armed to move forward much more quickly, and learner interest and engagement were piqued. Now, during the COVID-19 outbreak, ICTP is well-prepared to continue supporting its community sites. Even without the ability to travel and meet in person, project staff are able to continue moving forward without breaking pace.
This strategy can work for you too! Check out the components of this blended learning trifecta to see what you can implement right now.
The first win: Learner activity data from eLearning
Strategy is always the first and most important step: ICTP subject matter experts (SMEs) team up with instructional designers to identify relevant learning objectives. Together, they develop activities and/or tools to support those objectives, such as role plays, job aids, or workshops.
With the entire plan in mind, the team delineates the subset of those objectives most useful and appropriate to address online. (Figure 1)
Figure 1: Selected objectives for online
Next, instructional designers (IDs) develop eLearning with custom interactions that allow learners to experience virtual, hands-on experience. (Figures 2-4)
Figure 2: Custom interaction prompt step 1
Figure 3: Custom interaction design input
Figure 4: Custom interaction design calculation
IDs also map the learning objectives and module interactions to the data. Each learner activity is captured (in the form of xAPI statements in FPG's Learning Record Store; LRS). (Figure 5)
Figure 5: Capturing learner activity as xAPI statements
After learners complete the eLearning, ICTP's "data dashboard" provides a summary of activity data in the form of a red/yellow/green light indicator for each learner's progress, as well as text entry. (Figure 6)
Figure 6: The ICTP "data dashboard" summarizes activity data with red/yellow/green indicators
Documentation for the calculations behind the "dashboard" is available if instructors want to examine the data further, as is the original data (Figure 7):
Figure 7: Documentation of the calculations behind the "dashboard"
The second win: The two-webinar series
Second, instructors provide (approximately three hours of) webinars across sites, resulting in a manifold reduction of time when compared to the hours required to deploy teams to each community individually. Instructor time is further reduced by the head start on the topics provided by the eLearning. Equipped with knowledge about the needs of each learner, instructors custom-tailor these webinars: topics that were conveyed in the module and well-understood can be skipped, leaving time to review and emphasize topics that learners found difficult. These emphasis areas guide not only information delivery but also the context of instructive scenarios or examples. (Figure 8)
Figure 8: Example of an instructive scenario for emphasis
Of course, best practices in instructional design are relevant within a webinar format just as they would be in a classroom environment—and the webinar instructor has the advantage of learner data. Webinar instructors elicit and document questions; then, they utilize the activities and tools developed for onsite use, such as role plays, within breakout rooms that organize learners into groups of 3-4 by area of need. Facilitated discussion follows in breakout rooms before coming back together as a larger group to identify lessons learned and key takeaways. (Figures 9 – 11)
Figure 9
Figure 10
Figure 11
The rich relationship-building and open discussion experiences of the first webinar deepen instructors' knowledge about learner needs, allowing even more tailoring the second time around. The next webinar follows a similar format but is further personalized. (Figures 12-13)
Figure 12
Figure 13
Notes from both webinars about follow-up needs are shared with site support teams.
The third win: Onsite work as needed
After eLearning and webinar participation, ICTP's learners have demonstrated excitement and engagement, independently seeking further support. Consequently, the ability of site teams to move quickly to achieve learning objectives has been greatly enhanced. In fact, in some cases, onsite support may not be needed at all!
Your turn…
Here are the elements of this strategy that you can implement immediately:
1) Start with strategy: Know your outcome goals, the learning objectives that get you there, and how you intend to achieve those objectives.
2) Learn your learners: Tailor instruction according to individual learner needs by gathering information about learners' ability to achieve objectives before instruction (this could be anything from detailed xAPI data from custom-developed eLearning to answers from a simple survey).
3) Observe best practices, whatever the format: allow questions, provide interactivity, break into small groups, allow discussion, and end with takeaways.
4) With the extended reach of webinar formats, this blended learning trifecta is likely to be a valuable option even after COVID-19 quarantine!
Funding for the Implementation Capacity for Triple P Projects, including the development of online learning modules, is provided by The Duke Endowment and North Carolina Department of Health and Human Services, Division of Social Services. The contents of this article do not necessarily reflect or represent the policies of these organizations.