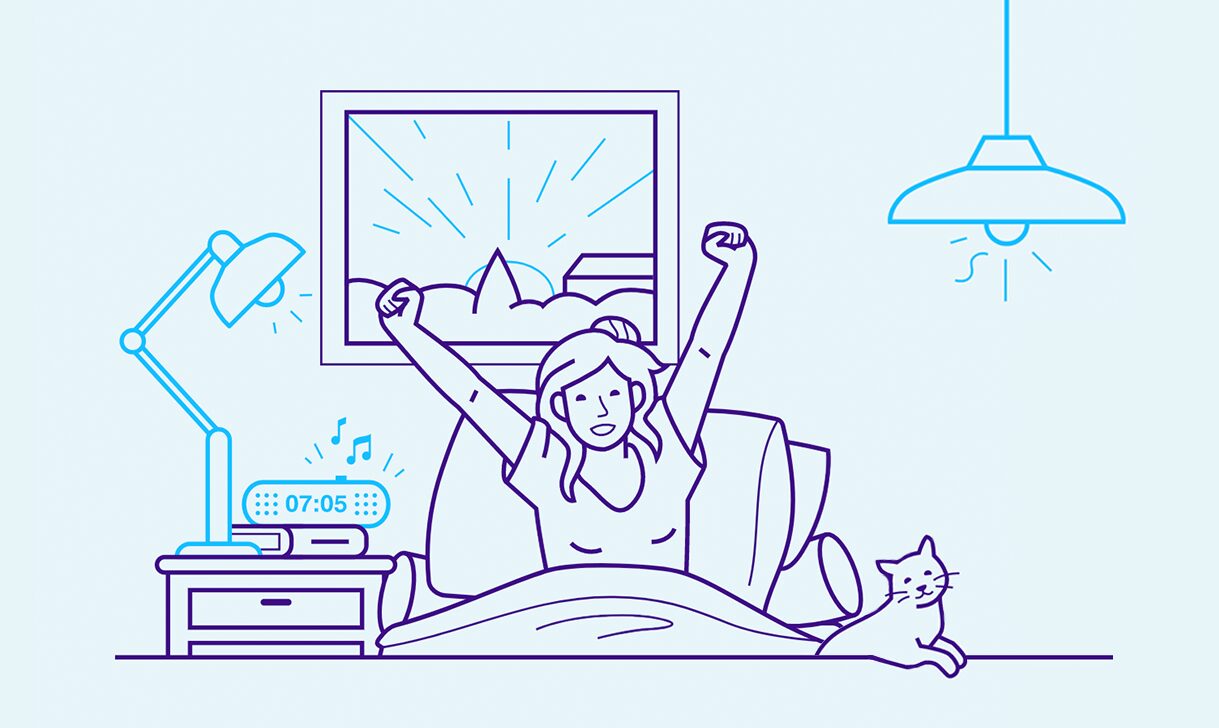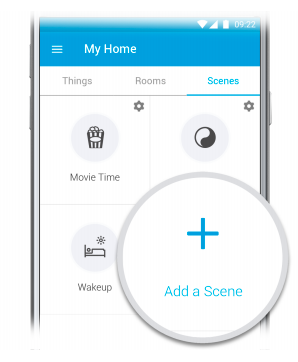 A smart home should be a dynamic home that can adapt to everyone's needs. SmartThings Scenes gives you the opportunity to create customized scenarios within a routine, to create an intuitive smart home experience based on you!
How it works:
Scenes are the best way to control a group of lights to create the perfect mood for any room in your home. You can group multiple bulbs, switches and outlets in a single Scene. For example, you can dim one bulb, change the color of another, and turn off a switch at the same time with a single command.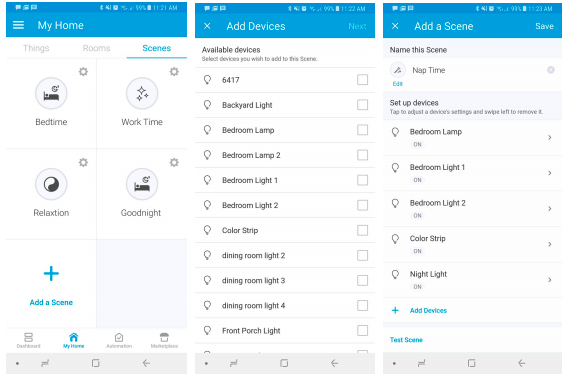 With the launch of scenes for SmartThings, you can do more with smart lighting in your home by instantly activating customizable lighting actions for multiple lights at once. A Scene is like a routine – only better. With a Scene you can create "Homework Lighting" within an "After School Routine" that starts at 4pm when the kids come home. Your color tunable smart bulbs can be programmed to be bright white during that time of day in the kitchen, den, and dining room – all at once – for ultimate concentration. At sundown, a Scene can activate warmer lighting for optimal relaxation during a "dinner time" routine. Scenes can be triggered via app or voice, so when life hands you those moments where you need to be hands free ('dinner time') you can still set your lighting to your preferences through Scenes.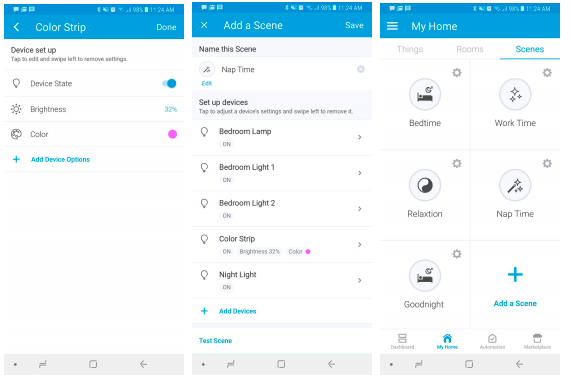 What if you need lighting even more customized? With Scenes, you are able to create a Bedtime Scene to turn off your bedroom's ceiling lights, turn your night light on, and set its color temperature to warm white. Not a morning person? Set a Wake Up Scene to change the color of your bedroom bulbs and use a Good Morning Routine to activate the Scene automatically.
Ready to get started? Stop by our Shop to pick up the smart lighting products that will help you set the scene for all your favorite at-home routines.
Related
Category:
Featured, SmartThings Updates
Sign up for exclusive deals, tips, and news