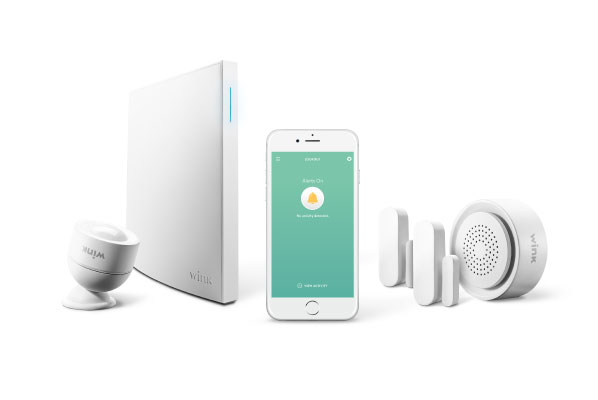 Your home should feel secure whether you're there or not. That's why we've created Wink Lookout.
Lookout is our collection of smart security essentials, and a comprehensive way to know what's happening at home for only $199. It includes a Wink Hub 2, two door/window sensors, a motion sensor, and a siren & chime. 
This starter kit also includes a new in-app service called Lookout. It's a free service that works with both the Wink Lookout kit and other Wink-compatible security products, such as additional sensors, garage doors, and cameras. 
Use Lookout in the app to monitor what's happening at home when you're away and quickly take action if needed.
Lookout hardware
Meet our newest hardware, three Wink-branded security products:
Wink Door/Window Sensor (x2) – Discreetly keep track of your home's windows and doors and receive alerts when they open or close. 
Wink Motion Sensor – Easily mount or place around your home for motion alerts. 
Wink Siren & Chime – If your sensors detect activity, sound the siren or chime and flash the built-in light to notify the household. It offers ten different sounds with adjustable volume and duration.