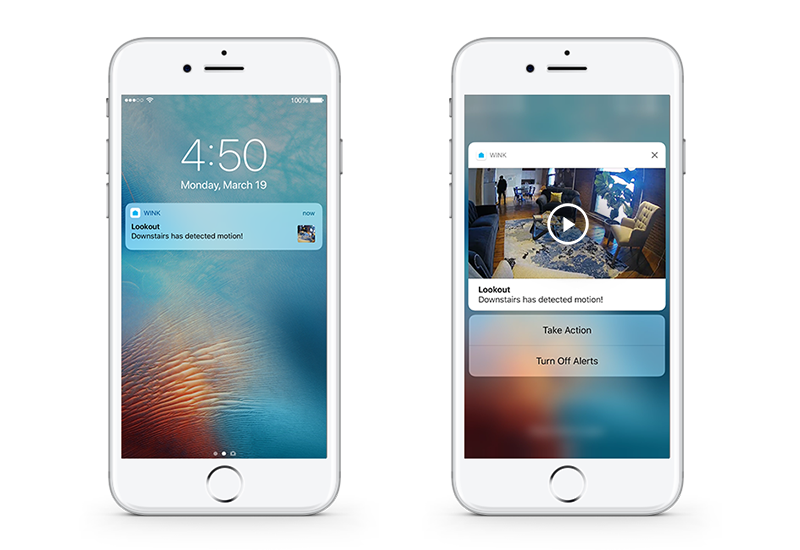 In total, there are three places to see your Arlo clips within the app: push notifications on iOS, in the Lookout activity feed, and in the camera activity feed.
With Wink Lookout, actionable alerts give you the option to « Take Action » or « Turn Off Alerts. » If you tap « Take Action, » you'll have the option to call a contact, dial 911, or dismiss the alert.
Wink currently works with three Arlo models: Arlo Cam, Arlo Pro, and Arlo Q. Wink Lookout stores your Arlo video clips in the Lookout activity feed for 24 hours for quick security alert verification. To view clips after 24 hours, look at your Arlo app activity feed.