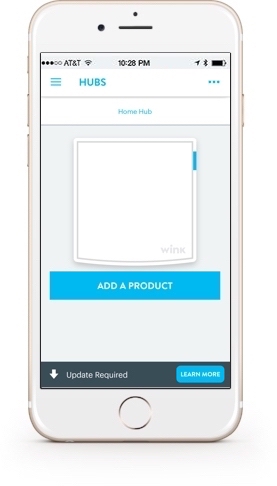 We're thrilled to announce our latest firmware release for Wink Hub 2. And you're thrilled too because we've listened to your feedback and concerns.
So what's in this release?
First, we've corrected the issue with Wink and Sonos control integration — they get along great now, keeping your smart home rockin' and rollin' just like before.
Second, we noticed some Yale lock users having issues with Z-Wave stability when adding or changing user codes. We've temporarily removed the code change feature while continuing to make improvements to Z-Wave stability across the board. You can still access your Yale user codes on the lock itself. We'll do our best to reintegrate this feature soon.
Third, this release also includes updates for select Sylvania bulbs and lighting products. Please note: your Sylvania light will go from off to on to let you know when it's done updating.
Finally, we usually release Wink Hub and Wink Hub 2 firmware updates at the same time. But after encountering some bumps in the road surrounding Hub database transfer, we are postponing the Wink Hub firmware release until later this year.