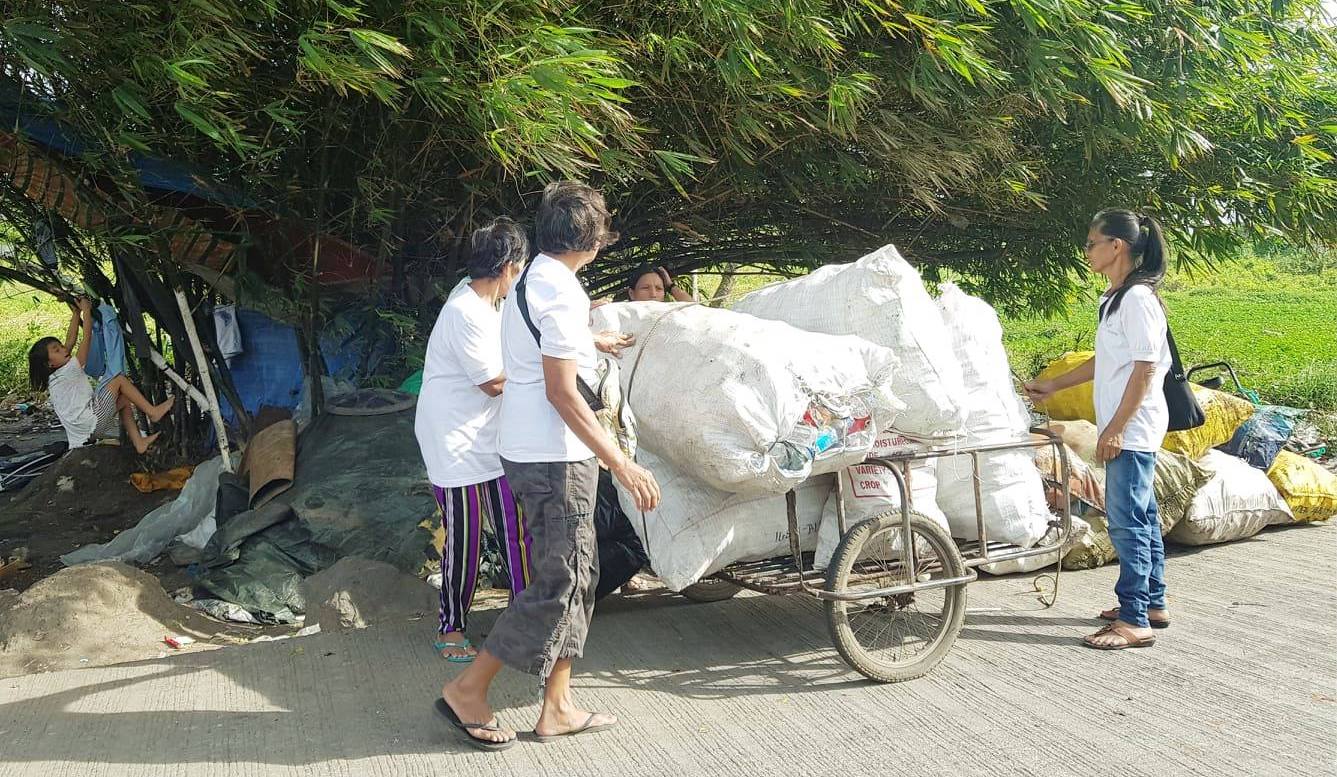 This essay first appeared in Circularity Weekly, our free email newsletter.
There's a new kid on the block of sustainability claims being made by businesses: « plastic neutrality. » Thanks to the rise in plastics pledges, an emerging and undefined market for plastic offsets is just beginning to take shape. And, much like the market for carbon offsets, it's messy. 
Fortunately, two resources released last week — a position paper by WWF and a report by The Circulate Initiative (TCI) titled « A Sea of Plastics Claims and Credits: Steering Stakeholders Towards Impact » — have taken the first meaningful attempt to assess the landscape of plastic standards, certifications and credit programs — and caution against potential pitfalls as the market develops. 
Here are five things to know about the emerging market for plastics credits: 
1 . There is no industry standard or definition 
WWF defines a plastic credit as a « transferable unit representing a specific quantity of plastic that has been collected and possibly recycled from the environment. »
For example, a company that uses virgin plastic to produce PET bottles in California could purchase credits for the equivalent amount of plastic to be collected somewhere else in the world. The new term « plastic neutrality » is being used to convey that a company has offset its « plastic footprint. »
Organizations such as rePurpose and The Plastic Bank, as well as third-party organizations such as Verra's 3RI Initiative, are selling claims to plastics credits in exchange for a financial investment in initiatives to collect plastic from the environment or establish infrastructure to prevent further plastic leakage into waterways and oceans. In the same way that a company's carbon credit may offset its U.S. emissions through the carbon mitigation associated with a forest planted in Rwanda or a direct air capture project in Canada, a plastic credit could go to paying waste collectors in Bangalore or expanding a plastic processing facility in Indonesia. 
According to TCI, 32 plastics claims and crediting programs are in the marketplace. However, there is no formal or standardized definition for plastics crediting, and such claims are inconsistently defined and applied differently from organization to organization. Accordingly, no industry standard or framework exists to determine the credibility of these projects.
2. We've seen this movie before
The plastics-credit conversation leaves me with a strong feeling of déjà vu. Sustainability practitioners have spent the past couple of decades defining and debating the role of carbon credits in the transition to a clean economy, and plastics credits are not fundamentally different. There's a lot to be learned from the market mechanisms that carbon credits and renewable energy credits have taught us — both positive and negative — such as prioritizing additionality and focusing on social co-benefits of these projects.
3. The potential for greenwashing is high
Plastics crediting schemes are based on the premise that recycling plastic and keeping it out of nature equals success, which is a problem. A laser focus on offsetting business-as-usual fails to account for the importance of source reduction, material standardization and everything else it will take to build a circular economy for plastics. In other words, the whole point is to reduce or eliminate plastic waste, not offset it.
In the absence of project transparency, consistent reporting and industry standards, the potential for double-counting credits is high. WWF and CTI both highlight the potential risks associated with misleading claims and call for a focus on additionality to ensure that investments have real impacts (à la renewable energy credits). 
[node:field-gbz-pull-quote:0]
While the idea of « plastic neutrality » may sound compelling, it's also important to think about the context. Consider carbon markets again. With the exception of a small handful of companies, such as Microsoft, most organizations that choose to offset their carbon emissions don't take into account the debt of legacy emissions that they've pumped into the atmosphere for decades. The same is true for plastics: A company's move to offset the production of sachets and bottles going forward doesn't acknowledge the tons of packaging already in landfills, waterways and oceans. 
4. It could drive necessary investment into communities and waste management systems
If done right, plastic crediting systems will fund or invest in projects that address global plastic pollution, particularly in places without formal recycling infrastructure. That could bring in necessary investment in waste collection. In the absence of economics to drive market demand for the collection of plastics, the value that brands place in associated claims could help spur market development. 
Many of these projects also have a social mission and could support local economic development such as providing fair wages for waste collectors and generating new job opportunities. However, these co-benefits are not guaranteed and it will be important for these projects to work within their local context to support local businesses, waste collector livelihoods and other ongoing initiatives rather than be in competition with them. 
5. Plastic credits are not a long-term strategy 
We won't offset our way to a circular economy and plastic-free seas. A systemic problem requires a holistic set of solutions and companies must first prioritize the reduction of plastic waste. They must design out unnecessary materials, transition to using materials that are widely recyclable, use recycled content and prioritize reuse systems.
Given that U.S. consumers care more about ocean plastics than they do about climate change, it's no surprise that companies are seeking ways to claim and communicate their involvement in plastic recovery. And just as carbon offsetting plays a necessary role in the transition to a net-zero economy, so too will plastics offsetting in the transition to a circular economy. 
I'll be paying close attention to how companies fold plastic crediting into their broader packaging strategies — and, I hope, use them as a stepping stone rather than an endpoint.