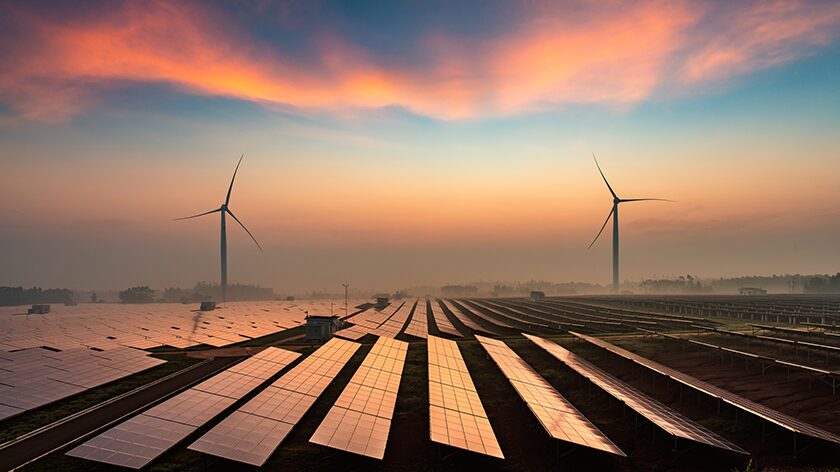 The first half of 2020 has been a strange and difficult time across the world, and the Midwest energy and innovation community is no exception. The pandemic and economic downturn have led to significant job losses throughout the region and the country. Despite these losses, there are definite reasons to be optimistic. 
For the past five years, Clean Energy Trust has partnered with Environmental Entrepreneurs (E2) to publish the Clean Jobs Midwest report, which provides a detailed look at clean energy employment across the Midwest. During this period, the clean energy industry had enjoyed five straight years of growth, and employed more than 744,000 people at the end of 2019.
However, the pandemic and economic downturn created significant headwinds. Jobs losses in the industry wiped out years of growth: through May 2020, 131,660 clean energy workers in the Midwest filed for unemployment. While some of those job losses may be temporary, it remains to be seen how many will be rehired.
Despite these challenging times, there are reasons to be optimistic about the clean energy sector in the Midwest. While we may be in a significant economic downturn, trends and cost trajectories in the energy sector have not been fundamentally altered. A few positive trends I'd like to highlight include the rapid cost decline of solar power, huge growth in energy storage, and the continued value of energy efficiency. I believe we will see significant job growth in the Midwest tied to these sectors over the next several years.
Solar Power's Incredible Ride Down the Cost Curve

As Ramez Naan and many others have pointed out, solar power has experienced enormous cost declines, dropping by a factor of five by about 80 percent over the last decade. It's no surprise then that solar jobs were a key growth sector in the Midwest clean energy industry in 2019, growing by four percent. 
However, this is to some degree just the tip of the iceberg: solar is projected to continue to decrease in price, and should dominate procurements of new generation over the next decade. In the coming years, we should also expect to see residential solar power becoming increasingly cost-effective and taking off in many Midwest states as it has in the American Southwest.
Energy Storage Hitting Prime Time
Solar isn't the only sector with growth prospects and rapid cost declines. Jobs in energy storage grew by five percent in 2019. Prior to the pandemic, projections were that energy storage deployments were going to increase by seven times between 2019 and 2020. Even with complications from the economic crisis and the limitations imposed by the pandemic, energy storage is still likely to have a record year. 
Energy Efficiency: Your Old Reliable Friend
Energy efficiency, by far the largest clean energy employment sector in the region, added nearly 7,800 jobs in 2019. Energy efficiency has a lot going for it: investing in energy efficiency saves both money and makes buildings more comfortable for occupants, plus the sector's jobs are distributed broadly across geographic areas (and most can't be outsourced). 
As we think about how we will eventually eliminate emissions from our buildings, one easy way to make a dent is to just reduce the amount of wasted energy used to heat and cool our buildings. Energy efficiency investments can also be an effective stimulus and job creation program, because many of the building trades professionals who implement energy efficiency solutions work in the construction industry, which tends to bear the brunt of recession-related layoffs.
So, while the clean energy sector has seen significant job losses in the Midwest from the pandemic, there are reasons to be optimistic about the future. While it will take time and smart policy to help us recover from a catastrophic event like this global pandemic, the continued growth of energy efficiency, energy storage, and solar in the region and across the country will help to drive job creation in these sectors and can be the vanguard of an economic recovery.
Read more of our news and perspectives on Medium.