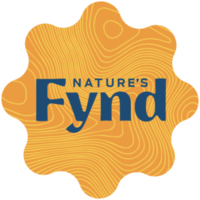 2020 is coming to an end, but if these deals are anything to go by, cleantech is alive and kicking. 
Agriculture & Food 
Nature's Fynd, developer of alternative proteins grown from extremophiles from geothermal vents, secured $45 million in a Series B funding round from Oxford Finance and Trinity Capital Investment. The company had raised $80 million earlier in the year and started production at a new 35,000 ft2 plant in Chicago. The new funds are to help develop market strategies, widen product offering and bring-on experienced senior team members.  
Energy & Power 
Green Hydrogen Systems, provider of electrolysers and hydrogen solutions for renewable energy applications and on-site industry use, secured $24 million in debt financing from A.P. Moller Investments. A.P. Moller will appoint one board member as part of the deal. Nordic Alpha Partners and Norlys also invested $9.8 million in growth equity funding. The funding is to help aid in the scale-up of the business to meet increasing electrolyzer demand.  
Materials & Chemicals 
Mint Innovation, developer of a bio–metallurgical process to recover precious metals from difficult waste feedstocks, raised $14 million in Series B funding from Icehouse Ventures, MOVAC and Blackbird Ventures. The investment will be used to build gold refineries in Sydney and North West England. Precious metals extracted from e-waste will be sold back to jewellers and electronics manufacturers.  
Resources & Environment 
Recycleye, developer of advanced optical sensors to better sort waste and avoid contamination from domestic to industrial scales, raised $1.6 million seed funding from MMC Ventures, Playfair Capital, Atypical Ventures, Eolos and Creator Fund. Funding is to allow the company to further develop and deploy its turnkey solution, comprising of a computer vision technology and robotics.  
Transportation & Logistics 
Aurora Innovation, developer of self-driving technologies, secured $400 million in growth equity from Uber. Aurora is also acquiring Uber's Advanced Technologies Group that has been working on self-driving solutions, with Uber's CEO Dara Khosrowshahi joining Aurora's company board. Aurora Driver comprises of hard engineering and applied machine learning, with applications in logistics, mobility and fleet management services. Aurora has been valued at $10 billion.