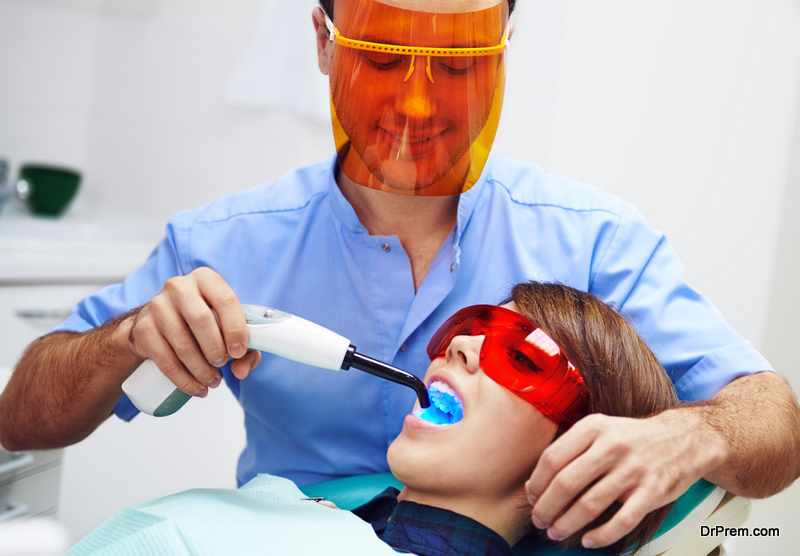 Dental practitioners use a set of material, equipment and procedures to achieve their goal of enhancing oral health and wellbeing. Some of these materials, such as heavy metals and common wastes derived from dental practices, such as biomedical waste, dental amalgam, general office waste, lead and silver, are known to be bad for the environment. We need to be more aware of the impact of these harmful wastes in order to reduce our carbon footprint.
1. Keep a Watch on Mercury
On the individual level, a dentist's impact on the environment may be minuscule, but this obscures the fact that at the macro level, when you consider the impact of a group of dental practitioners on the environment, the impact is actually very big. This is a huge concern because of the detrimental effects of common wastes such as dental amalgam on the environment. The mercury used in dental amalgam has been shown to be a hidden source of global mercury pollution: dental mercury is often illegally diverted to use by artisanal and small scale gold miners, to the crematoria emissions that emerge from the deceased and to sewage sludge sold to farmers. This results in significant contamination of air, food and water. Dentists are, according to estimates, responsible for 3-70% of the mercury processed in wastewater treatment facilities.
2. Minimize the Use of Dental Amalgam
According to the Canadian Dental Association, dental amalgam's usefulness is a result of it being cost-effective, durable and long-lasting. The downside of the use of dental amalgam is that it contains, not just mercury, but silver and other metals as well, which can be detrimental to the environment if not properly captured and managed. Mercury makes up 50% of the weight of dental amalgam and is bioaccumulating, having toxic effects on animals, plants and humans.
3. Manage Your Waste
There are things that dental practitioners can do to reduce their carbon footprint. Fortunately, there are a lot of ways that dental practices are helping to reduce their carbon footprint and pollution.
Dental practitioners should follow the best management practices when handling and disposing of dental amalgam in order to reduce their carbon footprint. These practices are applicable to a broad range of common dental wastes and must be adjusted to suit the specific waste type. These guidelines exist to help practitioners reduce environmental and occupational hazards from a particular waste. When it comes to mercury, best management practices are meant to help dental practitioners identify and manage the many forms of mercury used and generated in dental offices. Next time you are visiting a dentist in Broadway Vancouver, BC, they can tell you about the best management practices they follow to limit their carbon footprint.
4. Use Precapsulated Dental Amalgam
Among the best practices relevant to mercury are that dental practitioners should try to use precapsulated dental amalgam in order to limit the risk of liquid mercury spilling or of contaminating the clinic environment. Other restorative materials, such as ceramic, composite resin, or other metal alloys, can be used, where indicated. Reducing the quantities of dental amalgam triturated used in procedures has the effect of reducing the generation of waste.
If we all work together, we can reduce our carbon footprint and leave the planet in better shape than we found it.
Article Submitted By Community Writer