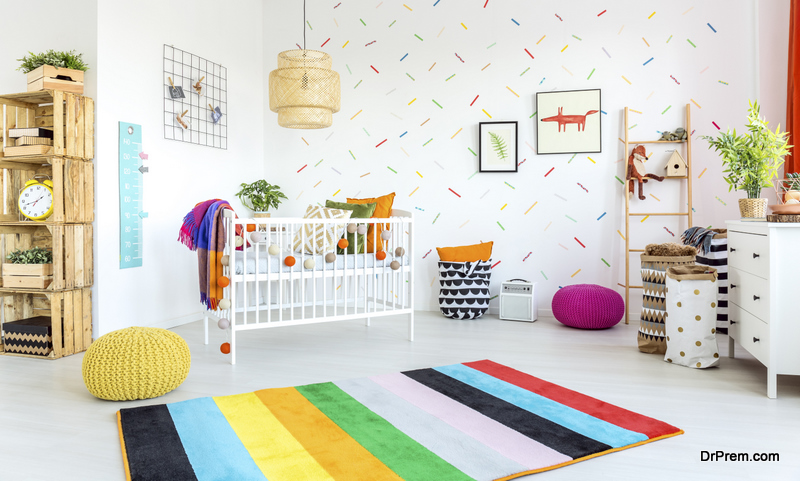 As new parents, we've many things to worry about. Creating a nursery room that is environmentally friendly shouldn't be one of them. Once we plan ahead and do some research, designing an eco-friendly baby room should be easy. You just have to be smart about toys, materials, furniture, and other accessories. A lot of parents are now choosing environmentally sustainable projects when it comes to designing their toddlers' bedroom.
1. Sustainable Cribs & Eco-Friendly Project Material
One of the most important parts of a nursery is the cot or crib. At CMC Gold you'll find all kinds of products that have been sourced through sustainable suppliers. You can order a sustainable crib for your child and use it as the centrepiece for your eco-friendly nursery room project. You may want to consider furniture that can grow with your child, such as a crib that changes into a bed or something else that can be used for storage. You should try and invest in smart pieces of furniture that don't end up in the skip after 1 year.
2. Toys
A nursery room is never complete without a range of educational and fun toys. But did you know that you can choose eco-friendly items to fill the room? You can even use old materials in the house to create recycled toys. Along with an eco-friendly nursery room, you can work on a range of green home DIY projects.
Toys are always going to end up in your toddlers' mouth, so choose items that are made from non-toxic materials. Try to go for products that have been made from recycled or reclaimed plastic or wood. Goods which have been made from recycled plastic save energy and reduce greenhouse gases. Purchasing green toys or any other nursery room accessories that are environmentally friendly is a great way to lower your carbon footprint.
3. Decorating
If you are decorating the room with felt ball mobiles, wall hanging, and other accessories try to get products which have been sourced from sustainable suppliers. In addition, if you are painting the room to match the colours of the crib, look for paint that is free of volatile organic compounds. You don't have to go for plain white walls, just be careful when choosing a product. Try to incorporate plants where possible.
4. Cleaning Products
Once you've added as much eco-friendly features as possible, you must top it off by using the right type of cleaning products. Standard cleaning products are full of chemicals and other ingredients that harm the environment, so opt for environmentally friendly items. There are lots of homemade eco-friendly cleaning recipes you can try, so choose a better alternative. You can still successfully eliminate dirt, debris, and other compounds with eco-friendly options.
This article has discussed some easy ways to make your child's nursery room eco-friendly. Although you won't be able to ensure it is 100% environmentally sound, you can still get close to that number by doing some research and finding out about the products you buy. Choosing safer alternatives puts your child in a warmer, healthier environment.
Article Submitted By Community Writer