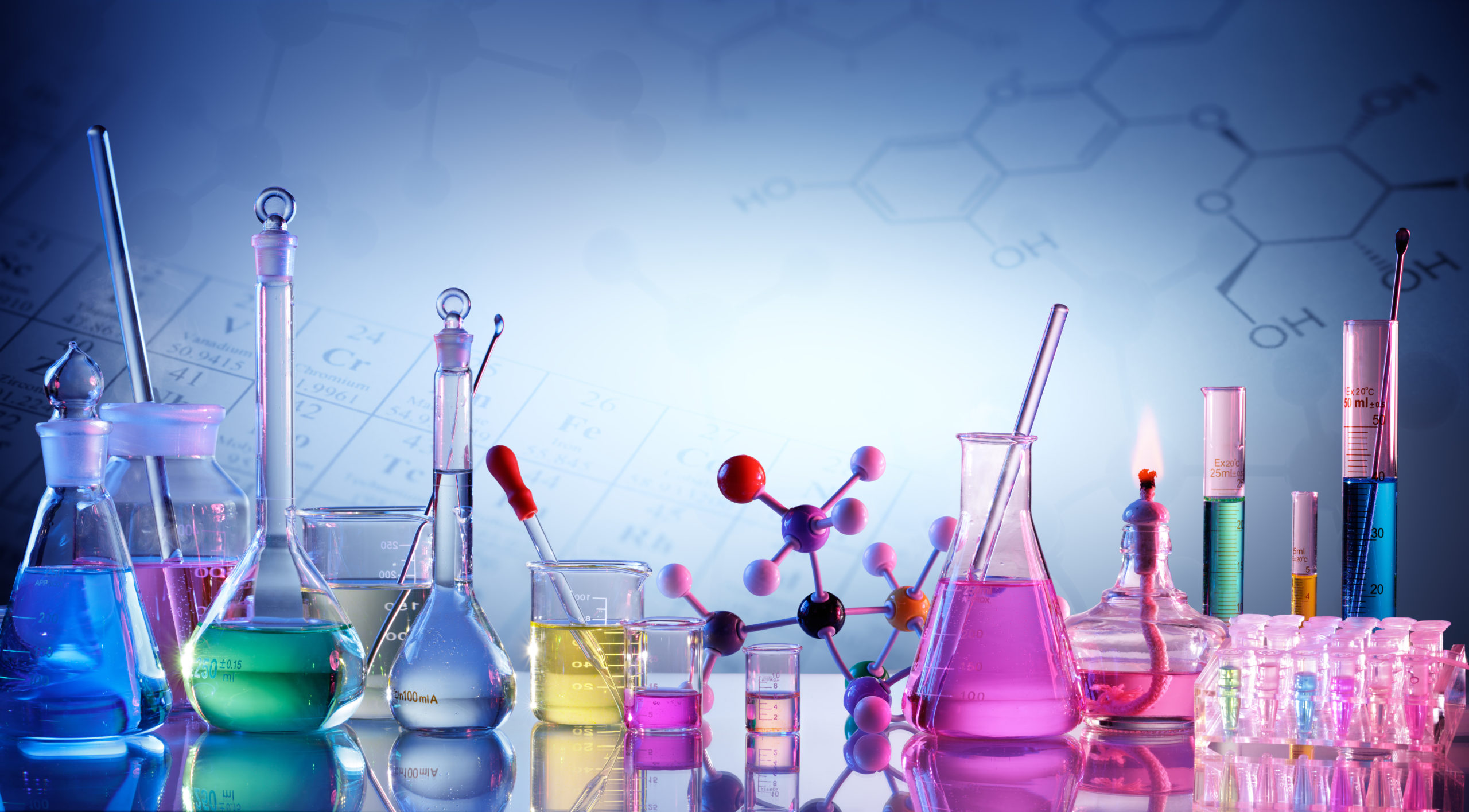 When the Chemical Footprint Project launched in December 2014, it aspired to become the next carbon footprint or the next widely used tool for measuring company performance on a critical sustainability concern — toxic chemical use in the manufacturing of products. 
It's made steady progress since then, with 31 companies, including Levi Strauss, Walmart and HP Inc., using the Chemical Footprint Project's annual survey to inventory and report on their hazardous chemical use, as well as their progress towards safer alternatives. 
Last month, however, the initiative scored a big win that just might bring it closer to reaching its lofty goal. Nearly 45 percent of TJX Companies' shareholders voted in favor of a resolution calling on the discount retailer to report on its plans to reduce its chemical footprint (the « chemicals of concern » used to manufacture the products it sells in its stores).  
« To get that kind of vote on this ask, that sends a message, » said Cherie Peele, program manager at the Chemical Footprint Project. 
Investors, it seems, want more transparency from companies about how they are moving toward safer chemicals, to manage their risks and respond to consumer preferences. Socially responsible investors are further concerned about the environmental justice implications of the science linking hazardous chemical exposure to chronic diseases such as diabetes because communities of color bear the brunt of chemical production. This investor interest just may spur more companies to take up chemical footprinting, and particularly as they see their high-performing peers reap the rewards of consumer trust in their brands.
The chemical footprint provides a way to not just say that we care about safer chemicals and green chemistry, but demonstrate it by measuring the process towards safer chemicals.
The TJX vote was « a good demonstration that the E in ESG is not just about climate or water, it includes chemicals. It's something that I hope companies take to heart, » said Boma Brown-West, senior manager of consumer health at EDF+Business. 
The strong vote surprised the investors who filed the proposal, Trillium Asset Management LLC and First Affirmative Financial Network, because it was the first time such a resolution had been brought to a vote. Ordinarily, such first-time shareholder resolutions receive single-digit votes.
That fact that it got over 40 percent is « an indication that some major institutional money managers voted in favor, » said Holly Testa, director of shareholder engagement at First Affirmative Financial Network. « It's an indication that there's widespread investor interest in this issue. It's a mainstream concern. »
« I think it's going to set a precedent for future work on [chemical footprinting], » said Susan Baker, vice president of Trillium Asset Management. « I have to give credit to the leaders out there that have policies and are really listening to the changes in the marketplace. They're gaining competitive advantage. »
Roger McFadden, president of McFadden and Associates and former senior scientist at Staples for 10 years, said he sees corporate interest in chemical footprinting rising. Whereas in the past, « they were afraid their footprint wouldn't be all that good, » or they feared they might not stack up well against their direct competitors, now, he says, « I think that's the exact reason chemical footprinting is catching on. Enough companies are doing it that their competitors are beginning to pay attention to it. » 
Brand value and competitive advantage
A core advantage for companies participating in the chemical footprint survey « boils down to building trust, protecting your brand, » said McFadden, pointing to recent examples where companies have taken big economic and reputational hits when the health impacts of toxic ingredients in their products came to light — namely, the weed killer Roundup and baby powder.  
« The chemical footprint provides a way to not just say that we care about safer chemicals and green chemistry, but demonstrate it by measuring the process towards safer chemicals, » he said. 
Trillium filed the shareholder resolution with TJX in part because it saw the discount retailer lagging behind its peers. « There wasn't evidence that they were taking a proactive approach in keeping abreast of regulatory changes and consumer preferences, » Baker told GreenBiz.
« They really need to think about responsible sourcing, and how it impacts customer trust, » she added, pointing to retailers measuring their chemical footprints and moving toward safer alternatives. « Look at Target. They have all these private label brands that are attracting people into their stores. Their customers trust their brands. »
TJX did not respond to GreenBiz's request for comment; however, in its 2020 Proxy Statement it noted, « The company is already taking steps to better understand and appropriately address how the company manages its chemical footprint. … Developing and implementing a comprehensive chemical policy is especially complex in light of the company's off-price business model, » which involves buying from a vast universe of vendors. 
In response, Baker and Testa point to Dollar Tree, which has a similar off-price business model yet nevertheless participated in the 2019 Chemical Footprint Survey and has committed to eliminating 17 hazardous chemicals from products in its stores.
COVID-19 spurs environmental justice concerns
As evidence mounts that chemical exposure has effects on chronic disease, such as diabetes, obesity and heart disease — and that individuals with those health conditions are more vulnerable to the coronavirus — socially responsible investors are wanting more disclosure and action from companies on chemical risks, Testa told GreenBiz.
« The connections are becoming clearer… » she said, and « that has staggering economic and societal consequences. » 
Research documents that the chemical plants that produce the chemicals used in everyday products are often sited in communities of color, in areas some call sacrifice zones.
« If the brands and retailers can start a program of reducing these chemicals, it's going to go upstream and reduce the impacts of air and water pollution to the most vulnerable in this country, » Baker said.
The Sisters of St. Francis of Philadelphia has been linking environmental justice and chemical risk concerns in its work with retailers such as Dollar Tree and oil and gas companies with stores or facilities in communities of color. « We are tying the pandemic, climate change, environmental justice and human rights. They're very much linked to one another, » said Sister Nora Nash.
Even just beginning the process is a leadership role. We'd like to think that anybody who's participating, we see them in a leadership role.
For companies such as Dollar Tree and TJX, it « hits both sides, » Testa added. Much of the companies' products are made in countries with low standards for protecting workers from chemical exposure, and their consumer bases also have a high representation of lower income and minority communities purchasing their products. Such products may contain chemicals of high concern if the company is not assessing its chemical footprint. 
The next carbon footprint?
With just 31 companies reporting their chemical footprints, the initiative has a way to go before it becomes as widespread as the carbon footprint. Peele says that « we're still in the process of socializing » the survey. The Chemical Footprint Project survey is also evolving every year as it works with companies on the challenges of collecting and reporting information that comes from many places within a company. 
McFadden agrees that it takes time for a reporting scheme to become mainstream, noting that the carbon footprint had slow uptake initially because companies were unsure about it. And he notes that carbon is just one chemical, whereas chemical footprinting is thousands of chemicals. 
Still he sees potential for the chemical footprint to become just as mainstream as the carbon footprint, particularly once companies get over the fear factor of « What am I measuring? » and « What if my grade makes us look bad? »
To that Peele responds, « Even just beginning the process is a leadership role. We'd like to think that anybody who's participating, we see them in a leadership role. »
Ultimately, if investors don't spur more companies to report their chemical footprint, consumers just might do the job. 
« The next generation, my kids and grandkids, they're not going to accept the things … that my generation accepted, » McFadden said. « They're going to expect much more transparency and disclosure. Companies are going to have to recognize that. If they push back against that, they're going to push back against their customers. »