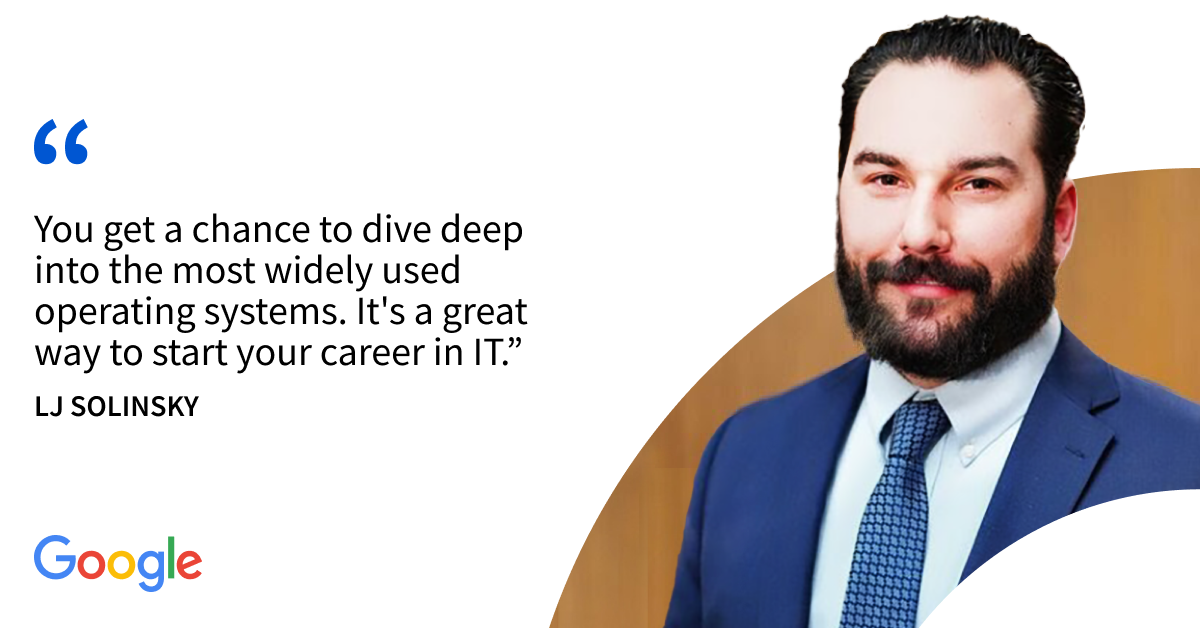 The ongoing partnership between Google and Coursera has been an immensely impactful one for learners across the globe. Through our united efforts, we are able to expand opportunity and make learning programs available to more learners—often through expanded partnerships. As an example, the Google IT Support Professional Certificate is offered through Merit America, an organization focused on providing adults without Bachelor's Degrees a path to skilled careers.
Merit America offers 2-3 month part-time IT programs that cover a variety of technical and professional skills and can be completed while participants balance work and family obligations. The addition of the Google IT Support program means learners have even more paths to becoming job-ready. Merit America has traditionally offered a blending learning approach that combines in-person and online classes. However, as a safety precaution against the pandemic, they are now providing programs 100% online, with live coaching and instruction via Zoom. These fully virtual cohorts have been a success, and learners have continued to graduate and find jobs at high rates.
Through Merit America, a learner does not pay until they find a good job that provides a family-sustaining wage. They receive 1:1 career coaching and have access to a professional skills curriculum with live instruction. They benefit from dedicated support from Merit's placement team, including access to employer partners ready to hire. Merit America also offers coaching, career services, and connections to local employers, to help learners land an IT position. These programs are fast and flexible, and can be tailored to a learner's schedule. Those who enroll in this program and complete the Google IT Support program have an average salary gain of  ~$18,000.
The best part? The application process is simple and quick, with no prerequisites! 
Alejandro Masias, a Merit America learner, was working as a mail carrier and looking to transform his career. With the additional coaching and support provided through Merit America, he was able to quickly finish the Google IT Support Professional Certificate and land a job as a Data Center Technician with Amazon Web Services in just four months! 
LJ Solinsky was an Air Force Veteran looking to transition back into civilian life after eight years in the military. With peer-to-peer support and professional skills training from Merit America, LJ was able to successfully complete the program. After earning his certificate, he too landed a job with Amazon Web Services within a few months!
Learn more about the Merit America program and enroll here to secure your spot!
3