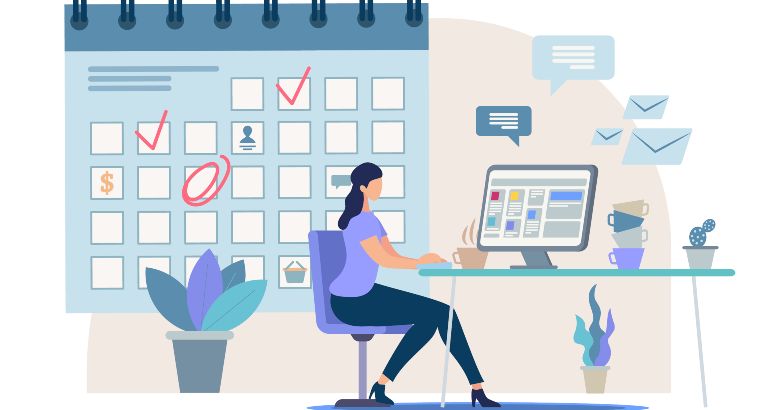 Great conferences often leave us bubbling over with ideas, but it's easy for that energy to lose steam when you get back to your day-to-day work and life. Digging your way out of the pile of emails that built up while you were focused on the event or trying to finish an older project you'd already committed to beforehand can cause even the best new ideas and intentions to accidentally fall by the wayside.
Putting your conference learning into action sometimes takes a bit of extra work after the event ends, but that small amount of effort now can pay off well in the long term. With that in mind, here are a few approaches to try out in the days and weeks following the conference.
Break down your plan
Write out your next steps. Admittedly it's not always the most exciting of tasks, but detailing a plan now is a good way to ensure your new ideas don't fall off your plate. Right after the event ends, take advantage of that burst of creative energy you still have by immediately coming up with some next steps for how you're going to make your new ideas actually happen.
A formal 30-60-90 day plan that breaks down your actionable goals for the next three months can be a solid way to set yourself up in the long term, but it's also okay to simply start with planning out your next week. Outline what the first idea from the conference you want to move forward with is and a few things you'll need to do next week to help get it moving. Then just repeat that again each week following.
Set aside time for practice now
If one of your big post-conference goals is continuing to build on the skills you learned there, booking time now to do that regularly can help you keep your momentum going. Set aside practice time each week in your calendar, sign up for a course, challenge a work buddy to some regular creative challenges—anything where you can book regular time for practice and experimentation in advance can help keep those new skills from collecting dust.
Make plans to watch recorded sessions and dig into session resources
And speaking of setting aside time, don't forget about all those fantastic conference resources and recorded sessions you'll have access to after the event. They're something we're often so glad to hear we'll have access to, but they're also so easy to forget to go back and revisit later on.
Try blocking off some time in your calendar now to go back to them later. Maybe every other week you book yourself time to watch a recorded session you couldn't catch live, or every other lunch break you download an event slide deck and browse through it while you finish off your meal—essentially just setting aside small but regular times to check the additional content out. Keeping the time commitment low but the frequency regular can help this new habit to be realistic to fit into your life while also making sure you get the value you want from these additional resources.
Share with your colleagues
Don't keep these new ideas to yourself! Share them with co-workers you think might also be on board. This can help you start building enthusiasm for these ideas now (while you're still basking in your post-conference optimism), potentially gain you some allies that can help your plans move forward, and help you spread out the work of making these ideas come to life.
Plus, if you want to justify the cost and time of sending you to a conference, showing how going benefited not just you but other people you work with can do a lot. All the better for making a case for getting to go back next year!
Stay in touch with conference connections
Conference attendees regularly tell us how much the connections they made with other people at the event have helped them long afterwards. But keeping those connections going is another one of those things that's easy to lose track of when you're back at work. That's why right after the event is the time to make sure you reach out to the people you met and start a habit of staying in touch.
One of the easiest and low-stakes options is people's professional social media accounts. Reach out to other attendees you clicked with on LinkedIn or consider following them on Twitter (Twitter is an excellent place to follow speakers you liked, as well). For people you exchanged contact info with, block off a few minutes in the week or two after the event to just send a super quick message to them or maybe even book a Zoom coffee chat once you're both caught back up at work.