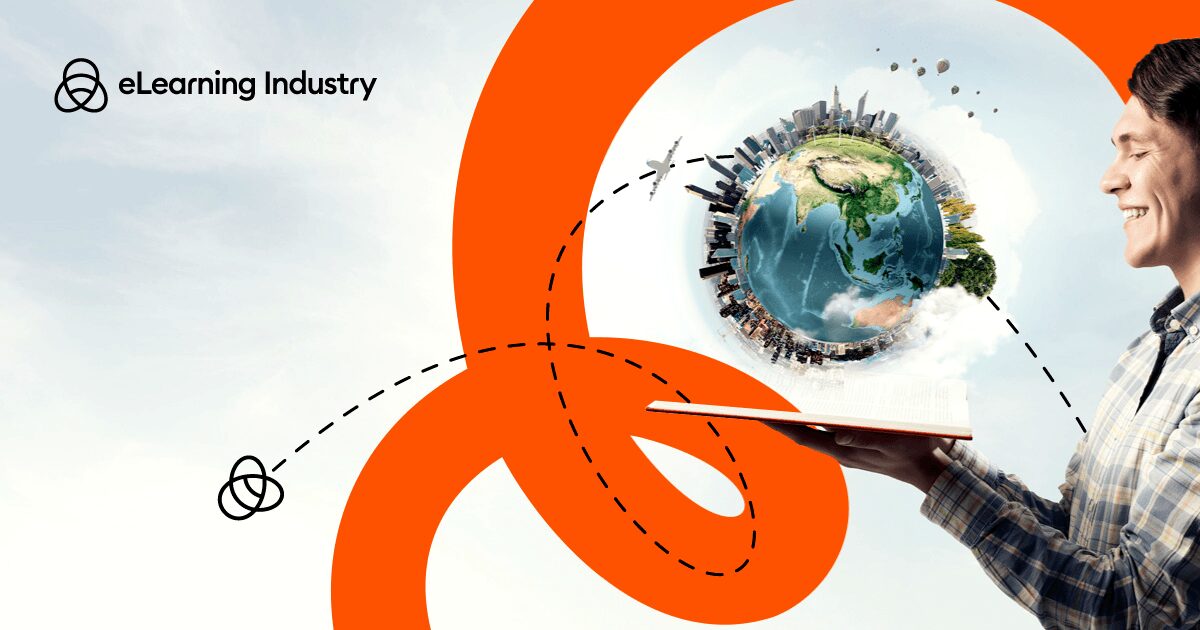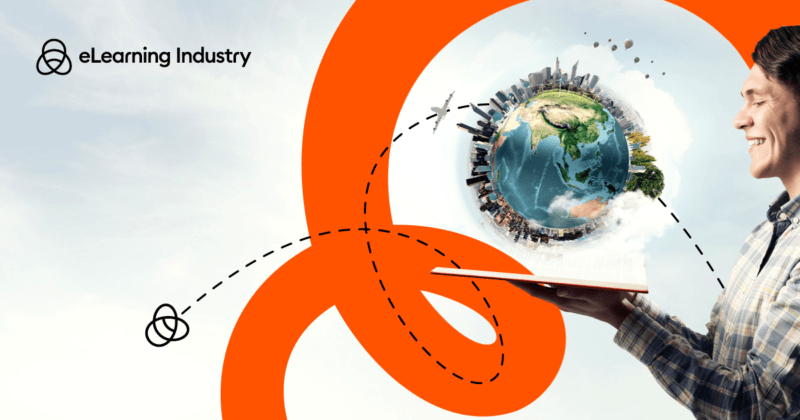 How A 360 Inbound Marketing Strategy Nurtures Leads
Successful organizations have one thing in common: they understand the importance of building rapport with their prospects. They know how crucial it is to connect with their target demographic and draw them deeper into the marketing funnel. To do so for your company, you need to use content in several forms and guide prospects until they convert…But how can you manage that? By implementing a 360 inbound marketing approach! This is an increasingly popular content marketing model.
A 360 strategy helps you stretch your marketing spend and generate leads over the long term. It's a proactive approach that eventually runs on its own once you have all the content marketing gears in motion. Let's take a closer look at lead generation through inbound marketing, then we'll move on to the top 8 ways that this unique results-driven model can help you lead nurture corporate training buyers.
What Is A 360 Inbound Marketing Strategy?
As a general rule, 360 inbound marketing requires a multi-pronged approach. The first step is to develop a targeted SEO and content strategy that results in high-quality content. Namely, these are articles and eBooks that help you become an industry authority. The next phase is multi-channel promotional activity designed to get the word out about your highly relevant content. You can even expand your marketing repertoire to include additional social media outreach, etc. The final phase, for even more qualified lead generation, is a live event, like a webinar, to move your fresh leads further down the funnel.
All your assets should aim for ongoing lead generation. So, it is important to focus on researching your buyer personas and their search intent. This strategy ensures that prospects at every stage of the journey get to know your brand. For example, someone who's never come across your software before reads an article, which features helpful tips and tricks to shore up their L&D gaps. This prompts them to download your eBook, where they find even more insider secrets and targeted backlinks, of course. Then, you invite them to join your live webinar session on the same topic for added value and expertise. This is a tried and tested approach we've been implementing for years with huge success!
Here are 8 ways to create an effective 360 inbound marketing approach:
1. Improve Your SEO Strategy
You need to target your ideal buyer personas and get discovered in the SERPs. For a 360 inbound marketing approach to be effective, you must be clear about your business needs. What are you trying to accomplish with your content marketing campaigns? Knowing your ideal buyers and which pain points you can help them solve will enhance the way you approach your content strategy. This includes keyword investigation, competition analysis, and trend tracking. In short, you find out which topics your leads are interested in and how to drive more traffic to your most converting pages.
2. Create Targeted Content
The crux of a successful inbound marketing strategy is top-notch content that addresses consumer pain points. For example, your 360 approach might include optimized articles that tie into your exclusive eBook. It's crucial to iron out the development process beforehand, such as how to incorporate keywords organically and which tone you want to convey. Once the articles are ready to launch, you can wrap them up into an eBook to generate more leads. After all, value-added content translates into higher conversion rates, right? Plus, content quality will also help your content get more shares and backlinks.
3. Cross-Promote
This is where everything comes together to form a network of backlinks and cross-promotions. The published articles attract qualified eLearning buyers, but they also promote your value-added eBook. Prospects download the guide to get insider info, which also helps you build a stronger rapport. They appreciate the fact that you're offering them top tips and insights to overcome real-world challenges. The more value you provide, the more shares you'll get. After all, good content needs to be shared among peers!
4. Increase Conversions For Related Pages
It's not just your eBook that takes center stage. A targeted 360 inbound marketing solution also helps you promote other action pages to boost conversion rates. For instance, spread the word about free demos or software trials or invite prospects to download a free white paper or case study that shows your product features in action. You can also add extra promo activities for upcoming events linked to your action-related pages to maximize your marketing reach.
5. Expand Your Marketing List With Gated Assets
A gated asset strategy requires leads to provide contact info before they can download your exclusive eBook. Consequently, you build your marketing list and prospects get insider tips they won't find elsewhere. Keep in mind that your visitors are anonymous at this point, they're merely a traffic stat, but gated assets give you valuable info, such as their name and email, so that you can reach out. All this data will provide added value for your marketing and sales teams. Plus, it will also help you segment your contacts. This is one of the most direct ways to nurture leads and convert them into paying customers. The main goal is to get those new contact emails and then you nurture users by sharing more valuable information until they convert.
6. Host A Webinar To Generate More Leads
A 360 inbound marketing plan simply isn't complete without a well-executed live event to bring leads further into the funnel. Specifically, you should host a webinar that relates to your eBook since you already know they're interested in the topic. For example, your event might give them additional pointers and feature a Q&A portion. It can also include polls or surveys to gather even more demographical data as well as detailed attendance metrics. You're also able to collect information directly from prospects and form a personal connection. For instance, they can ask your top sales rep how your product addresses their real-world challenges.
7. Build Industry Authority
Prospects want to go with an eLearning content provider or software vendor who knows their stuff. Publishing articles and a high-quality eBook helps you build industry authority and credibility. Leads know that they can trust your insights and opinions because you're well-versed on the topic. You understand their pain points and how to handle them cost-effectively. Many thought leaders publish eBooks and guides to offer their advice and drive more traffic to their landing pages.
You may take a look at our extensive eLearning ebook library for fresh ideas!
8. Offer Value-Added Content
Above all, a 360 inbound marketing strategy gives prospects information they're looking for. There aren't any strings attached, save for having to provide basic contact details. In fact, it gives them the opportunity to interact directly with your brand before making their final decision. As an example, they download your eBook to reduce compliance risks with the help of your off-the-shelf solutions, then they attend your webinar to learn more about your unique courses and niche expertise. None of these things require any upfront investment on their part. However, it can alleviate any doubts they may have and bring them one step closer to sealing the deal.
Are you ready for a 360° marketing strategy that gets you quality leads?
Team up with eLI and expand your audience reach! You can generate 600+ targeted leads in less than 12 months.
Conclusion
A 360 marketing plan is ideal for corporate training businesses that want not only rapid results but long-term gains. It involves strategic planning, SEO analysis, and widespread distribution to eLearning pros (AKA qualified buyers and decision-makers). You get to cover a topic that resonates with your audience, broadens your reach, and builds trust.
Do you want to find out how our proven 360 inbound strategy can generate and nurture more leads for your organization? Our digital marketing consultants can help you customize your inbound marketing campaign, conduct competition analysis, and choose the right topic. We'll address your current marketing challenges head-on so that you can maximize ROI.