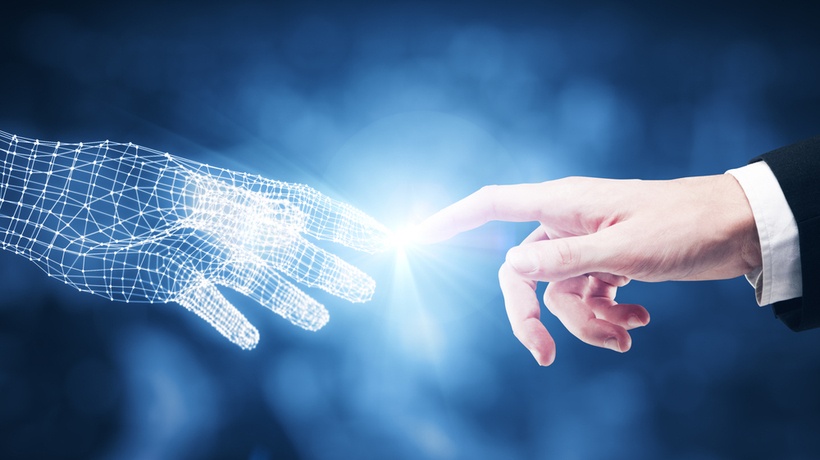 What You Need To Know About Virtual Meeting Software
Is your organization ready to move training online? Do you need to break down communication barriers and bring your remote workforce together? Our eBook has insider secrets to choose and use the best virtual meeting software for your business. Virtual Meeting Software: Good For The Present, Great For The Future also features innovative ways to leverage virtual conferencing for employee development as well as tips to qualify vendors to get max value for money. First, let's debunk some of the most common myths and misconceptions of virtual meeting systems once and for all.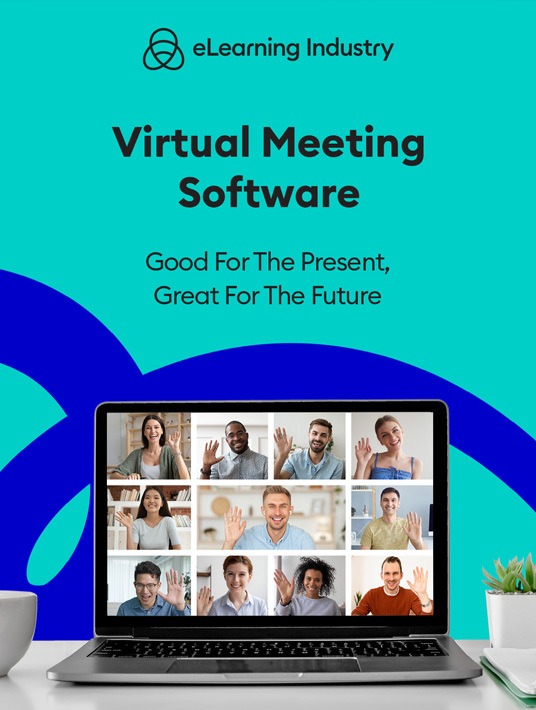 eBook Release
Virtual Meeting Software: Good For The Present, Great For The Future
Find the best virtual meeting software for your business.
Virtual Meeting Software Myths And Misconceptions
1. Free Is Always Better
Unfortunately, even free virtual conference tools have fees. You may need to upgrade your plan to accommodate more users or get HD quality video. Or record your live events and add them to the online training library. So, free isn't always better. For this reason, it's essential to weigh all your options. Evaluate different licensing types or pricing models to see what works best for your business. If you do opt for free software, consider all the costs involved, including ongoing maintenance, add-ons, and additional tools you need to purchase to fill in the gaps.
2. Virtual Meeting Software Is Only For Client Meetings
Some organizations assume that virtual conferencing solutions have limited uses and that they'll only be able to host client meetings or shareholder conference calls. However, there are many ways you can leverage this software for L&D priorities, for example, peer coaching sessions, VILT events, and skill-building webinars. The secret is to look for a tool with screen sharing, live chats, and other collaborative features. Not to mention, a user-friendly platform that's accessible on mobile devices. That said, you can still use it to host remote client meet-and-greets, product pitches, and feedback sessions.
3. Top Tools Require A Tech-Savvy Team
Don't you practically need a Ph.D. to operate one of these things? In reality, even feature-rich virtual conferencing tools should be easy to use and not just for the tech experts on your team. In fact, many providers have customer training resources that cover everything from setup to customization, for example, an online training tutorial that shows employees how to log in to the platform and join a meeting in-session. Another user-friendly feature to look for is detailed email invites. They should have detailed instructions on how to enter the meeting, enter the PIN code, etc.
4. There's No Room For Customization
Most people think of Skype when they hear about virtual meeting software, which doesn't have many customization options especially if you opt for the free version. However, many paid virtual meeting platforms allow you to incorporate branding and adjust the settings, for example, to mute lines and modify the layout. As such, the system meshes with your existing toolbox instead of standing out—for all the wrong reasons. Just make sure to ask the vendor about personalization options and if that's included in the cost.
5. Virtual Meeting Tools Are Only For Small Teams
Another common misconception about virtual meeting systems is that they can only handle a limited number of users. For example, things might get chaotic if you invite more than 5 people. In reality, most platforms can accommodate hundreds of users. For example, they might offer a free version that allows up to 25 attendees. But the highest tier supports 500. The caveat is that you also need features to maintain order, like that mute function I mentioned earlier as well as live chats so that everyone has a chance to join the discussion and share resource links.
6. Finding The Right Platform Is Time-Consuming And Stressful
One of the main reasons why organizations put virtual meeting software on the back burner is because they don't want to deal with the stress. It's too time-consuming to find the right tool at the right price. This might have been the case in the past, but now you can qualify vendors almost immediately. Online directories, ratings, reviews, and social media pages allow you to make the best buying decision in record time minus the headache. Then you can submit RFPs to your top choices for personalized estimates. That said, you need a reliable directory that verifies listings and user reviews.
How To Implement Virtual Meeting Software In Your Organization
Vetting vendors, drafting RFPs, and taking the tool for a test drive are all part of the process. However, our eBook takes the stress out of buying virtual meeting platforms.
Here's a sneak preview of Virtual Meeting Software: Good For The Present, Great For The Future:
Introduction To The Basics Of Free Virtual Meeting Software
Why More And More Organizations Are Using Virtual Conference Software
Key Features Of The Top Virtual Meeting Software
Innovative Ways To Find And Use The Best Virtual Meeting Platforms For Your Business Needs
Ways An Accessible Virtual Meeting Software Can Impact Your Organization
Tips To Choose The Right Virtual Conference Software For Your L&D Priorities
Improving Your L&D ROI With Tested Virtual Meeting Software
How To Gather All Relevant Info Before Choosing A Virtual Meeting Software
Creating A Winning Virtual Meeting Software RFP
Insider Secrets To Vet Virtual Meeting Software Providers
Conclusion
Virtual meeting software has a variety of applications in the corporate world. You can gather feedback, host webinars, and launch a successful peer coaching program. But that's only the beginning. The secret is to find the ideal platform in your price range. And our eBook highlights every step in the process, including key features to look for and vendor qualification. Get your copy of Virtual Meeting Software: Good For The Present, Great For The Future to choose the best tool for your remote workforce.