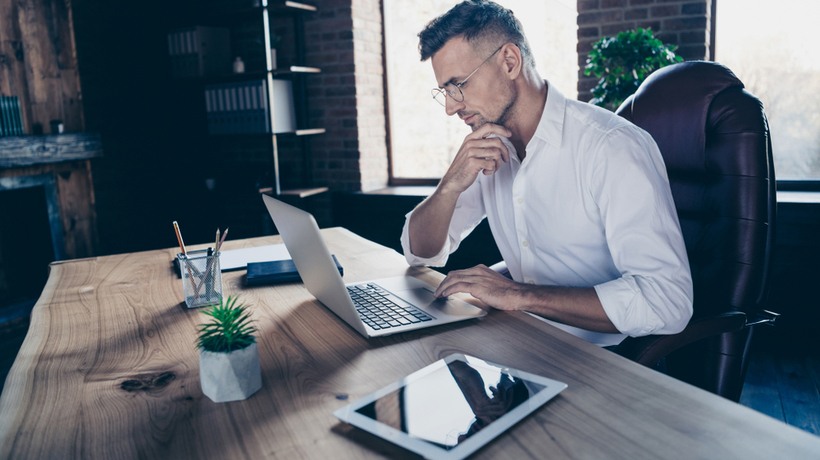 How To Choose The Best Blended Learning Model
In my previous article, you were introduced to the 4 core blended learning models: Rotation, Flex, Enriched Virtual, and À La Carte. Using these models as a framework, you can come up with a variety of blended learning approaches to suit your business needs.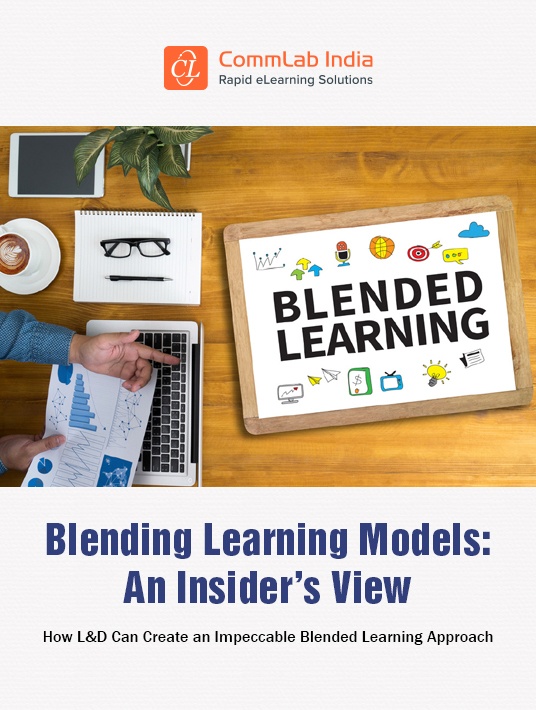 eBook Release
An Insider's View On Blending Learning Models
Discover how blended learning enhances training, the best blended models, and more.
« Each blended learning model looks interesting; how do I decide which one to go with? » If that's what you're thinking, you are not alone. Most of us are already familiar with the benefits of blended learning and how blended learning can cut down classroom time for learners and contribute to productivity. The important thing is that the blended learning model is not a magic formula; there is no one blended learning model that fits all business needs. So, you will have to pick the right one. But which one? And how? Read on for the answers.
Tips To Choose The Right Blended Learning Model For Your Business
1. Identify The Training Needs
It is important before implementing any training solution to identify the training needs of your workforce. This is true for your blended learning initiatives also. Let's consider the example of a sales training program on negotiation skills [1]. Now, this is a topic that's best handled through an Instructor-Led Training program, either in the classroom or on a virtual learning platform.
The blended learning model that's the best fit for this scenario would be the rotational model. The flipped classroom, a subset of this model, can be used to help learners put theory into practice. So, you could have all the theory covered through an eLearning program and get learners into the classroom for hands-on practice—in this case, through roleplays in the classroom.
2. Analyze The Audience
Your audience demographic is also an important factor in choosing a blended learning model. If you are part of a global company with offices across different geographical locations, then it's almost impossible to organize classroom training for everyone at the same time. And even if you were to conduct classroom training programs at each location, it wouldn't make sense, financially and logistically, to hold such training programs frequently.
So, what would be the best option in this case? It makes sense to go for a solution that is primarily online, doesn't it? The flex blended learning model would be ideal here as online training is the backbone of this model.
What if it is mandatory to include a classroom training program? In that case, go for the enriched virtual blended learning model, where learning is mostly online with a small classroom component included in the blended learning program [2].
3. Decide On The Training Schedule
How would you like to pace your blended learning program? Should it:
Follow a rigid schedule?
Include personalized training?
Facilitate collaborative activities?
Your answers to these questions can help you decide on the correct blended learning model for your needs. If you have never ventured into online learning and have had all your training programs in the classroom, then the à la carte blended learning model would work well for you. This model is primarily classroom-based and supplemented by online training.
If you would like to have a fixed training schedule, then go with the rotation model as it gives you more control over different learning components, ensuring their completion within stipulated timelines. The flex model is a great choice if you already have an online learning component in your training framework and are looking for more personalized interventions and collaborative activities.
4. Consider The Complexity Of The Content
You also need to consider the complexity of your training content before choosing a blended learning model, as there may be times when online training is not enough, requiring the inclusion of classroom training.
If the content is complex or requires hands-on practice, then the rotational blended learning model would be ideal. If the content is highly technical, you might want to consider personalized interventions or collaborative learning where learners can interact with experts through discussion platforms or chats [3]. And for this, the flex model would be perfect.
Apart from the complexity of content, consider the technical infrastructure your organization has in place. For instance, if you do not have a learning platform that supports a collaborative experience, then implementing a flex blended learning model would not be practical. In such cases, it would be better to opt for the à la carte model that has classroom training as its main component and uses online training only as a supplement to the classroom training.
5. Decide The Blend
Blended learning, as you know, offers the best of both worlds—classroom and online—it's up to you to decide the blend. If you are just getting started with blended learning, this might sound like a herculean task. But it needn't be; you can always reach out to your trusted eLearning solutions provider to give you a ballpark estimate of what goes online and what doesn't.
Make a list of the human resources you already have in place. Apart from instructors, you could have paraprofessional educators who can act as guides to facilitate learning. You could have SMEs participating in expert discussions [4]. You might also have instructors involved in Virtual Instructor-Led Training sessions. The more resources you have, the easier it will be to implement a blended learning solution with more human touchpoints; for instance, the flex model or the à la carte model.
Now that you've listed the human touchpoints, list the online training components that you'd like to use. There are many options in online learning and many microlearning assets to choose from. Would you like to go with full-fledged eLearning, microlearning, or learning podcasts?
When you have only a few instructors and many learners, then it makes sense to invest in a blended learning model where learning predominantly happens through online methods, for example, the enriched virtual model.
Also, when you shift a major part of your classroom training to online training, you can bring down the costs (due to the logistics of classroom training), and instructors get to play a more active role in guiding and coaching learners.
If you are game to trying a lot of customization in training, then the flex blended learning model is for you, as it offers a variety of possible combinations of training strategies.
When To Use What
Here's a summary of when to use which blended learning model.
Blended Learning Model
When To Use
Rotational Model

Learners need hands-on practice
Rigid training schedule

Flex Model

Learners spread across various geographical locations
Flexible training schedule
Personalized interventions and a lot of customization required

Enriched Virtual Model

Learning primarily online with a mandatory classroom training component included
Very few instructors available

À La Carte model

Classroom training the main training method
Online training a supplement to classroom training
It's A Wrap
Hope you now have some clarity on the blended learning model that suits your business needs. Another thing you need to consider apart from these is your training budget. If you're looking to save on your training budget, shifting to a digital learning strategy can offer a cost-effective blended learning program. And irrespective of the blended learning model that you choose, ensure that your learning activities are spaced out evenly for effective retention.
Download our eBook An Insider's View On Blending Learning Models: How L&D Can Create An Impeccable Blended Learning Approach to discover how blended learning enhances training, the best blended models, tips for successful implementation, and more. Also, join the webinar on blended learning to discover new solutions to old problems.
References: 
[1] A Sales Streak through Online Training? Really??
[2] Top 3 L&D Challenges and Online Training Solutions
[3] Collaborative Learning – Here's Everything You Need to Know!